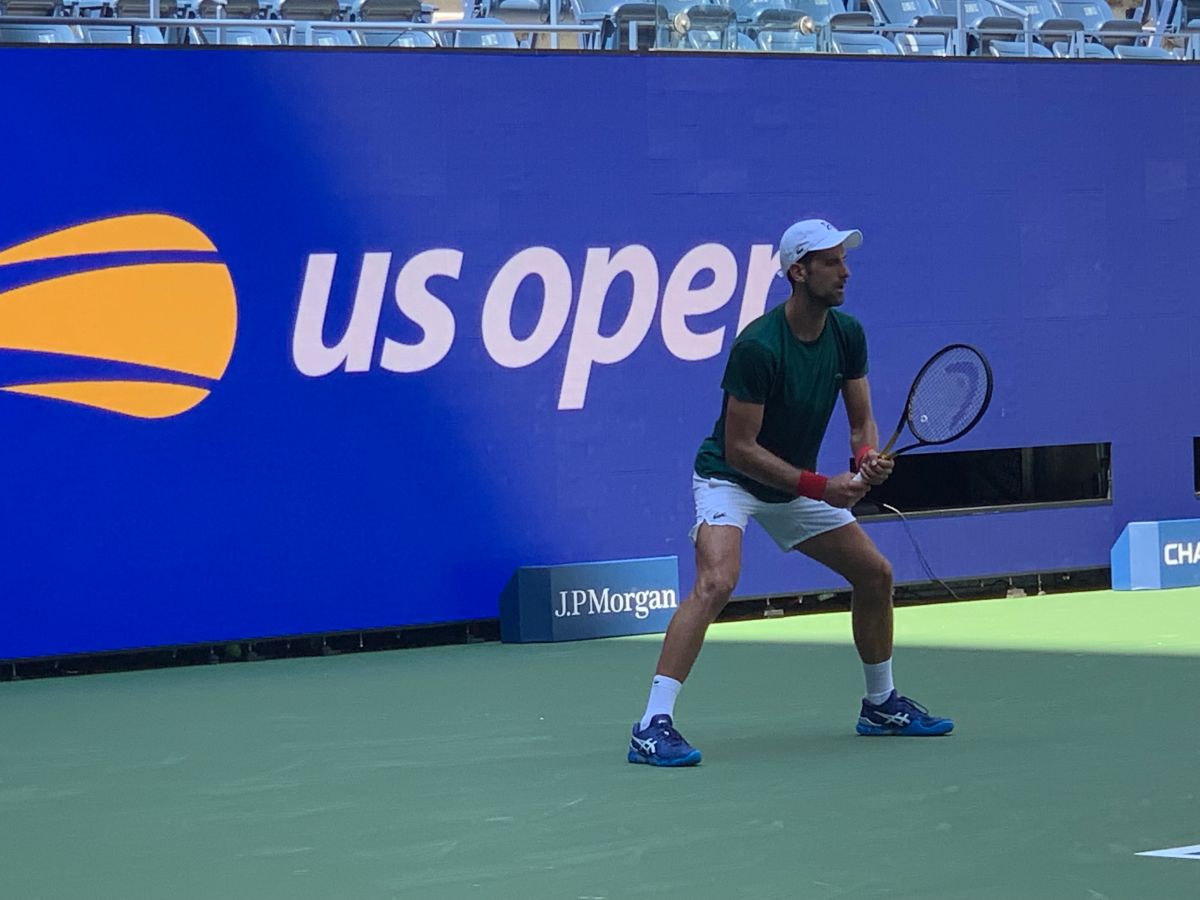 Photo: David Ramírez / Courtesy
FLUSHING MEADOWS.- The Scotsman Andy MurrayChampion of the US Open 2012, he will face the world number three, Greek Stefanos Tsitsipas in the first round. Meanwhile, the Serbian and number one in the world, Novak Djokovic, who seeks to complete the season's Grand Slam with the New York tournament, will face a player from the qualifying phase and could face the Olympic champion, German Alexander Zverev in the semifinals.
Here's what the men's singles main draw looks like revealed this Thursday at the Flushing Meadows tournament, which kicks off on Monday 30. Each of the world's four best players leads a quarter, with world No. 1 Novak Djokovic sharing the half. top with 2020 finalist Alexander Zverev, and No. 2 Daniil Medvedev in the lower half with

The veteran Murrray, former world number one, insists on staying in competition seeking to improve his performance after losing against American Frances Tiafoe at the Winston-Salem Open, but faces a much more difficult task against one of the best players of the moment, the Greek Tsitsipas.
Djokovic starts as a favorite and all the lights point towards him. In the 2021 tour, the Serbian has been champion at the Australian Open, Roland Garros and Wimbledon and if he won the US Open, he could become the first tennis player since Rod Laver who in 1969 completed the Grand Slam of that year in men's singles. .
For Djokovic his section of the draw could qualify as the most difficult of the tournament. If the seeds hold up, the world No. 1 will face a Wimbledon final rematch against sixth seed Matteo Berrettini in the quarterfinals. Also on the lookout are 2021 Australian Open semi-finalist Aslan Karatsev, whose streak in Melbourne ended with Djokovic on the straight, and Wimbledon semi-finalist Hubert Hurkacz, another potential quarter-final opponent for the Serb. US Open 2014 finalist Kei Nishikori could face Djokovic in the third round.
Djokovic managed to add all four grand slams in 2016, but never won all four during the calendar year. And he recently lost his chance to win the Golden Slam after falling in the semi-finals of the 2020 Tokyo Olympics.
Additionally, it is at stake to become the most successful male tennis player of all time: he is currently tied in 20 titles with the Swiss Roger Federer and the Spanish Rafael Nadal.
Without Federer and Nadal, the two strongest rivals he has faced in the last decade, Djokovic appears to have a clear path to victory this year, but second seed Russian Daniil Medvedev, who will start his tournament against the Frenchman. Richard Gasquet will be among the contenders.