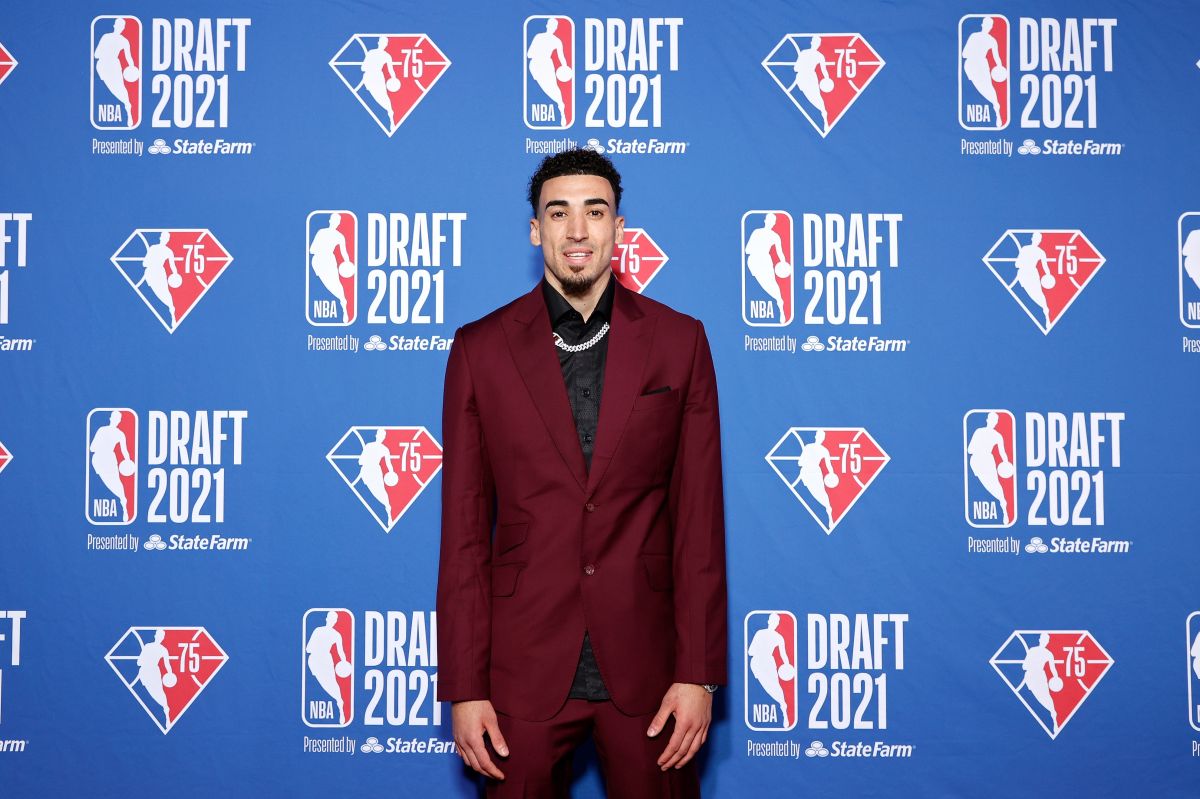 Photo: Arturo Holmes / Getty Images
Dominican Republic He is celebrating, because starting next season the NBA will have a new representative in the league. Chris Duarte, a native of Puerto Plata, was chosen in the first round of the NBA Draft 2021 for the Indiana Pacers, with the 13th pick.
Duarte completed his commitments with the University of Oregon and appeared in the draft as one of the most complete talents of the same, as well as one of the most experienced, for his 24 years of age.
His consistency and effectiveness on both sides of the court earned him a top 15 in this generation of potential basketball stars.
Pacers select Chris Duarte with the No. 13 pick 🦆 @brhoops pic.twitter.com/0I5Gg4SFYj

– Bleacher Report (@BleacherReport) July 30, 2021
Indiana was quick to welcome their new player, in whom they have high expectations. In fact, according to the report of the renowned journalist Adrian Wojnarowski, the Pacers were enthusiastic about having the opportunity to select the Dominican.
WELCOME TO INDIANA, CHRIS DUARTE 🔥#GoldOnTheClock | #NBADraft pic.twitter.com/W9WQWlvBBA

– Indiana Pacers (@Pacers) July 30, 2021
Duarte was accompanied by his partner and his son, his greatest motivation. With him he combined his suit on one of the most special nights of his life.
Chris Duarte in matching draft day suits with his son ❤️ @brhoops⁰⁰ (via @NBA) pic.twitter.com/v22umdpq2x

– Bleacher Report (@BleacherReport) July 29, 2021
Chris Duarte he earned plenty of credit for being a first-round draft pick: in his senior season with the University of Oregon, he won the Jerry West award, given to driver of the year. The Associated Press chose him as the best player in the Pac-12 Conference, which also included the best defensive quintet.
He averaged 17.1 points, 4.6 rebounds and 2.6 assists, as well as 53.2% accuracy in field goals, 42.4% accuracy in triple baskets and 81.0% accuracy in free throws. He is a very complete player.
Chris Duarte's bond with the Dominican Republic is more than close. The pilot usually travels to Puerto Plata, place of birth. He is Dominican "from the time he gets up until he goes to bed." This was stated in an interview: "There is nothing better than playing for your country, for your people. You don't know how good I feel when I get to Puerto Plata and play. I don't eat my country", He concluded.
Dominican from the moment he gets up until he goes to bed. Blessings to Chris Duarte. Successes in his career as an NBA. #Proud pic.twitter.com/qynFMZffQ4

– Yancen Pujols (@YancenPujols) July 30, 2021
How Chris Duarte plays
Duarte is a very solid player on both sides of the court. He dominates the footwork and despite being an outside player, he has arguments to define in a great way in the painting.
In defense it is insurance. He knows how to stand on the floor and resist the attacks of his rivals. He is athletic, and thanks to this his movements are remarkable.
And in short, he is a player who can have an immediate impact on the Indiana Pacers, a team that will seek to return to the NBA Playoffs after being left out in the "Play-in Torunament" in the season just ended.
The Dominican Republic has reason to celebrate: a new representative from Quito has arrived in the NBA.