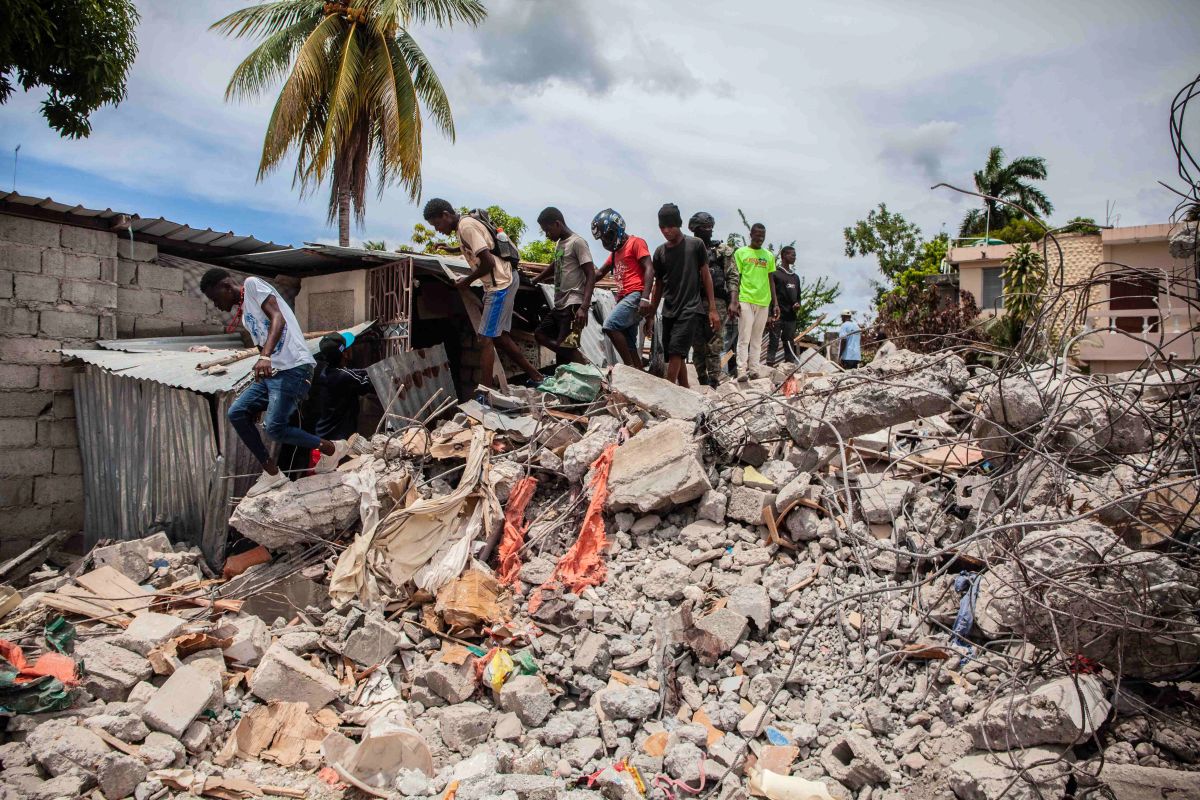 Aerial footage from a drone shows the rubble of a residential structure in Las Cayes, Haiti, after the 7.2 magnitude earthquake that hit the Caribbean island on Saturday morning.
The images reviewed by local and international media this week show rescuers among the remains of the building.
Among the rubble are furniture and air conditioners.
This Tuesday, Search and rescue efforts could be complicated by the rains product of the tropical depression that has passed through the island since yesterday.

The Civil Protection Service reported at least 37,312 homes destroyed or damaged by the system.

The death toll has been estimated at no less than 1,419 and the wounded at 6,009, according to the most recent figures available.
Scrap collectors join search efforts
Official rescuers were joined yesterday by scrap metal collectors in efforts to find survivors.
Additionally, the aftershocks of the earthquake have caused new landslides that complicate the work.
Several fatalities in a hotel in Les Cayes
Alone in a hotel that collapsed in Les Cayes, 15 bodies had been recovered.
Jean Moise Fortunè, brother of the hotel owner who passed away, said more people are trapped in the rubble. However, the possibility of finding survivors in the area is increasingly rare.

The number of deaths and injuries has continued to rise since the first figures were revealed on Saturday afternoon.

The lack of gasoline and money also affects the Haitian population, the poorest country in the Western Hemisphere.

Many residents expected money to be sent from abroad, an essential incentive since the 2010 earthquake.
Six hours to receive money from abroad
Anthony Emile waited six hours in a line with dozens of people trying to obtain the money his brother sent him from Chile, according to the Telemundo network.
"We have been waiting since morning, but there are too many people," said Emile, a banana farmer.
The man explained that relatives living in more rural areas depend on the money he gives them to survive.The epicenter of the quake was 80 miles (125 kilometers) west of the capital Port-au-Prince. The greatest impact was in the southwestern part of the country.