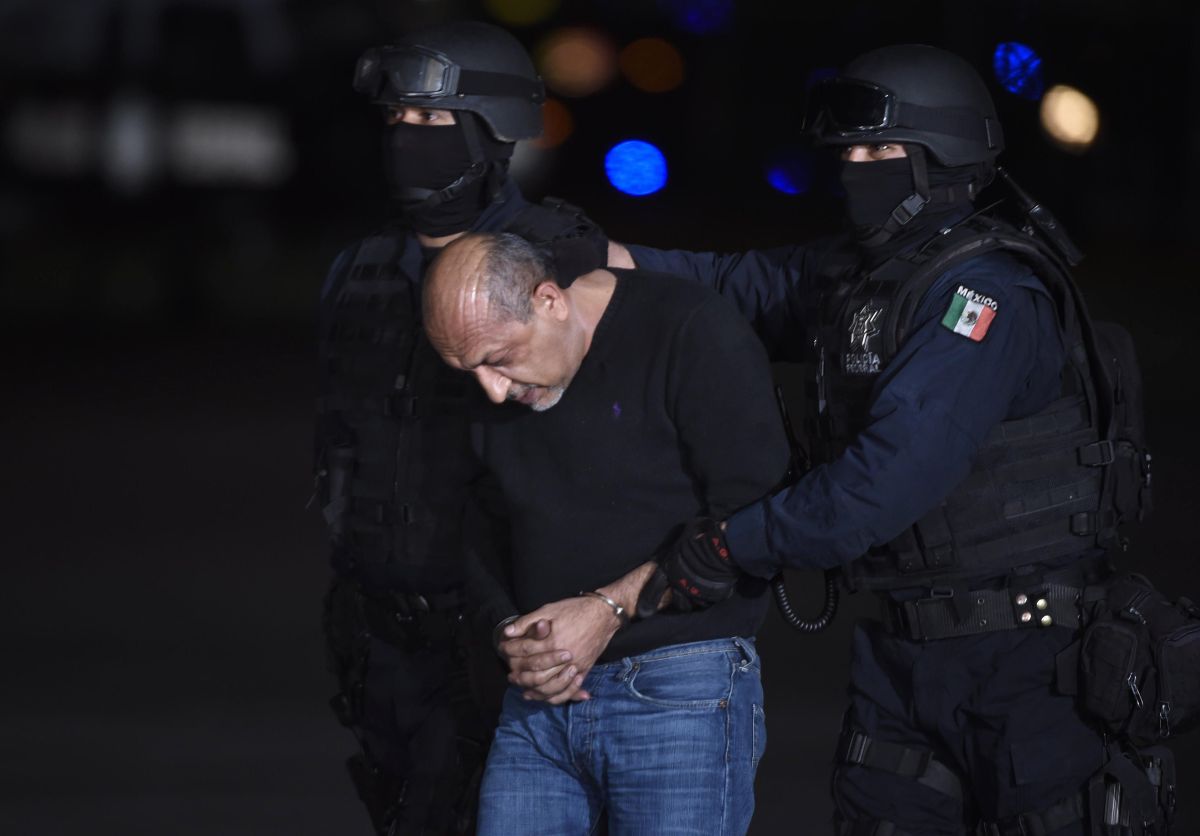 Photo: ALFREDO ESTRELLA / AFP via Getty Images / Getty Images
Bonnets of the cDrug trafficking cartels who are incarcerated in the Altiplano maximum security prison, located in the State of Mexico, filed an amparo to demand the protection of the Mexican justice system, since they accused that they are harassed by staff and subjected to psychological torture.
Is about Servando Gómez Martínez, alias La Tuta, former leader of the The Knights Templar Cartel; Mario Cárdenas Guillén, alias el M1 or el Gordo, former leader of the Gulf Cartel (CDG); and Fernando Sánchez Arellano, alias el Alineador or el Ingeniero, who served as leader of the Tijuana Cartel (CDT).
-Read more: VIDEO: Hitmen are filmed when they murder a young girl // Even your children are going to kill CJNG threatens Guatemalan police, video
The complaint was also signed by Hugo Guerrero Encinas, alias 01, lieutenant of Noel Salgueiro Nevarez, aka the Skinny salgueiro, founding leader of the group of hit men known as Gente Nueva del Cartel de Sinaloa (CDS); besides Javier Adrián Salazar Ortiz, who was head of the Los Zetas Cartel (CDZ) in the municipality of Ciudad Victoria, in the border state of Tamaulipas.
According to the Mexican newspaper Milenio, the First District Judge for Amparo and Federal Trials based in Toluca, Abigail Ocampo Álvarez, granted the criminal leaders an outright suspension to cease the alleged acts they denounced.
Narcos complain about prison deals
It is not the first time that drug traffickers have complained of mistreatment in Mexican prisons, since at the beginning of 2021, Abigael González Valencia alias "the Cuini", One of the alleged leaders of the Jalisco Nueva Generación Cartel (CJNG) and men closer to drug dealer Nemesio Oseguera Cervantes, alias el Mencho, denounced a disciplinary sanction that contemplated the prohibition of activities of play therapy, He drew, literature, library and physical education, and even attending the patio areas and the dining room to eat the food, for which the capo denounced mistreatment.
-You may also like:
· Porn actress reveals extreme sexual tastes of Chapo Guzmán's children // VIDEO: CJNG dismembers a woman alive
· El Kalimba, whipped women and ended up dismembered // "I am the general's people," shouted H2, a dejected drug leader
· VIDEO: They kill a narcocorrido singer with 100 bullets; that's how it remained // The actor who gave life to Gohan in Dragon Ball is shot to death


Source-laopinion.com