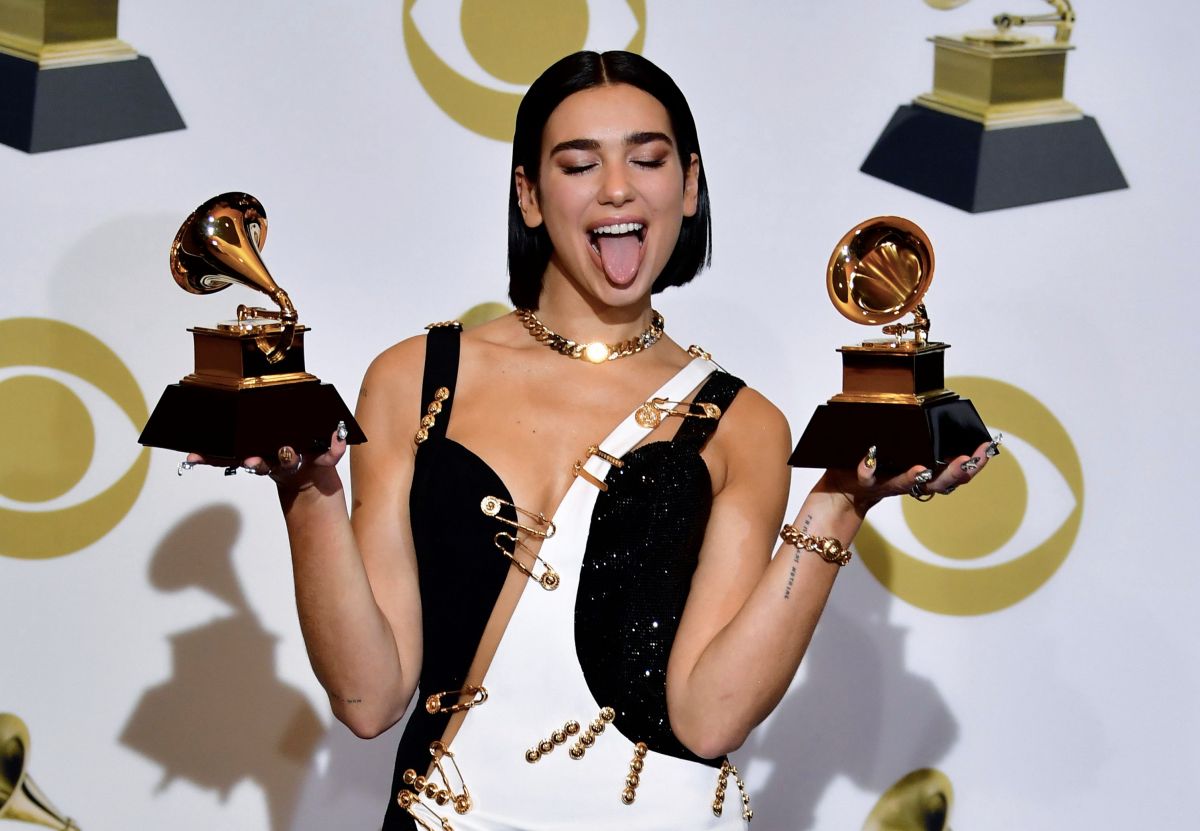 Photo: FREDERIC J. BROWN / AFP / Getty Images
Dua Lipa continues to reap successes in her singing career, as it has now become known that earned a new Guinness Record for being the most listened to female artist on Spotify.
With 65,632,036 monthly listeners on the platform, the famous singer, 25 years old, obtained the outstanding world recognition, according to the official website of the Guinne RecordsH.H.
When announcing this achievement in her Instagram stories, Lipa wrote: "this is very good", along with an image that certifies her as the singer with the highest number of monthly listeners on the popular streaming music application.
Also, it was revealed that only three artists had more monthly listeners than her: Justin Bieber with 75,938,638, The Weeknd with 70,472,641 and Ed Sheeran with 69,522,226.
🏆 Dua Lipa officially holds the Guinness World Record for "Most Monthly Listeners on Spotify for a Female!"

As of August 7, 2021, Lipa had over 65.6 MILLION monthly listeners on Spotify, surpassed only by Justin Bieber, The Weeknd, and Ed Sheeran overall. pic.twitter.com/BoRx29oiAA

– Dua Lipa USA (@DuaNewsUSA) August 13, 2021
This is the second record that he has been awarded in his career, since at the end of last year his virtual concert "Studio 2054" was considered the online event with the highest number of attendees.
The talent and fame that the singer has is undeniable, so much so that she decided to climb to the next level and very soon we will be seeing her on the big screen to witness her debut as an actress.
And it is that the British will appear in the new spy thriller by Mathew Vaughn, 'Argylle', which promises to be a film highly anticipated by the incredible cast that will accompany it.
---