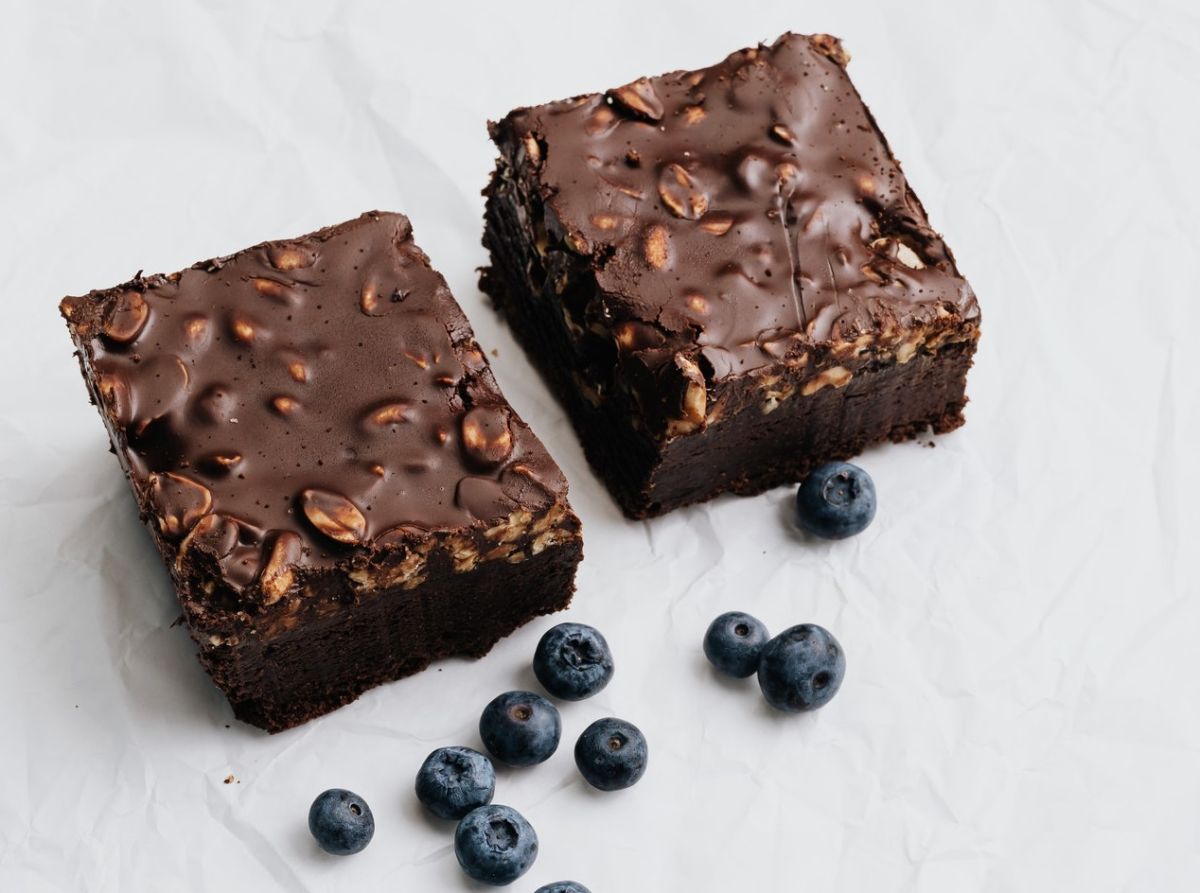 You can make dark chocolate and chocolate chip brownies from scratch easily and in just a few minutes. The popular Eloise Head pastry recipe requires few ingredients and will bake in less than two minutes in the microwave. Brownies have a great moist texture and great flavor.
Eloise Head is a young woman who has become popular on social networks thanks to her attractive easy recipes, with few ingredients and that do not require much time to prepare. Many times not even from a conventional oven.
Head has shared recipes that have gone viral on TikTok and Instagram, like an Oreo cookie cake that only needs three ingredients and that you bake in the microwave in just 6 minutes. It also teaches how to make cookies, ice cream, cheesecake, cakes and brownies like the one we will tell you how to make.
Brownies
Ingredients
-30 g of unsalted butter
-45 g of dark chocolate (at least 50% cocoa)
-45 g of sugar
-30 ml of warm milk
-70g of flour. Head recommends heat treating it
-70 g of chocolate chips

Preparation

Microwave the dark chocolate and butter for 30 seconds until melted. Stir, add the sugar, milk and mix until completely combined.

Add the flour and stir (without over mixing) until the dough becomes smooth. Overmixing can cause brownies to become caked.

Add 50g of chocolate chips to the mixture and pour everything into a microwave oven lined with parchment paper. Head uses a 4 × 7 "mold. Smooth the mixture a little and sprinkle the rest of the chocolate chips on top.

Microwave the pan and bake at high heat (750W) for about a minute and 30 seconds, until the tops of the brownies no longer look wet. If the potency is higher than indicated, your brownie will take less time. Try not to cook it too much to avoid a dry and hard dessert.

To keep the brownies their shape, let them cool in the pan before unmolding and cut into 8 individual pieces.