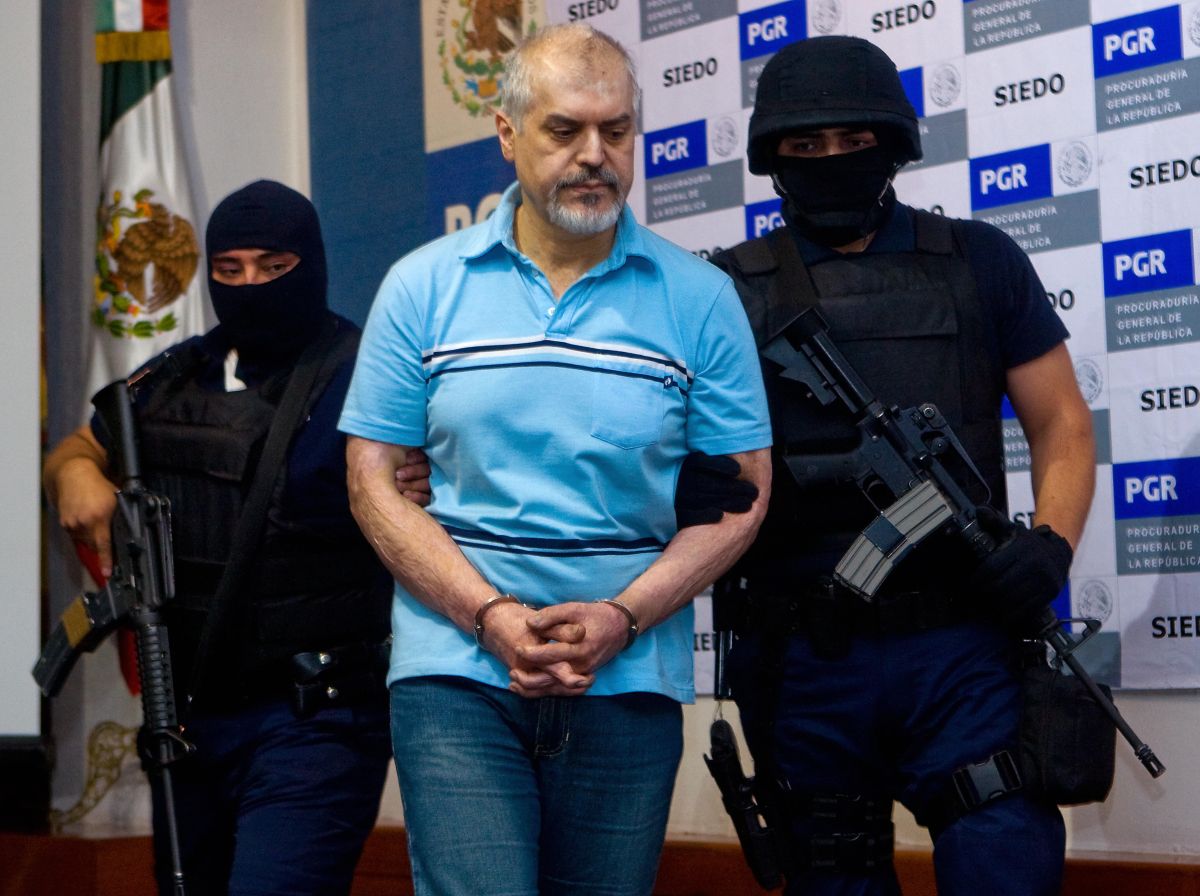 The drug dealer Eduardo Arellano Felix, aka the Doctor, former head of Tijuana Cartel (CDT) or Cartel of the Arellano Félix (CAF) will not be a protected witness of the United States government in addition, the Immigration and Customs Service (ICE) confirmed that it has taken custody of the capo to deport him to Mexico on a date that was not announced.
The federal agency told Univision Noticias that it took custody of Arellano Félix, in the middle of an operation after the Federal Bureau of Prisons limited itself to informing that the Doctor had been released from one of its penitentiaries in Pennsylvania.
-Read more: El Chapo's son sends a message to AMLO and treacherous men // VIDEO: Hitmen are filmed when they murder a young girl
"Arellano will remain in ICE custody pending deportation proceedings," ICE spokeswoman Rachael Yong Yow told the Hispanic network.
It is unknown what the legal situation of Eduardo Arellano Félix will be when he returns to Mexico as everything indicates that the Mexican Government has pending charges against him despite the fact that the head of the Mexican Ministry of Foreign Affairs Marcelo Ebrard indicated that he would become a protected witness .
Authorities detailed that it was since June 28, 2017, that the ICE fugitive search unit in Philadelphia presented an arrest warrant at the Allenwood prison to take custody of Arellano Félix after his release.
"On August 18, Philadelphia ERO (Law Enforcement and Deportation Operations) arrested Eduardo Arellano-Félix, a 63-year-old Mexican citizen, following his release from the Allenwood Federal Correctional Institution (FCIA) in White Deer, PA (Pennsylvania), "ICE said.
Although he had been sentenced to 15 years in prison, the 64-year-old Mexican did not complete his sentence as a result of his extensive cooperation with US authorities, which began in May 2013 when he pleaded guilty.
Part of the agreement with the government in accepting his guilt included that he be convicted of only two of the seven charges he was charged with when he was extradited from Mexico in August 2012.
Arellano Félix was in a low-security federal prison in Allentown, Pennsylvania.
The cartel of the brothers Arellano Felix monopolized drug trafficking routes for more than 20 years through Tijuana, in northwestern Mexico.
-You may also like:
· VIDEO: Hitmen are filmed while murdering a young girl // El Kalimba, whipped women and ended up dismembered
· Well-known porn actress reveals extreme sexual tastes of children of Chapo Guzmán // VIDEO: This is how the Catrina of the CJNG died
VIDEO: CJNG dismembers a woman alive // ​​The actor who gave life to Gohan in Dragon Ball is shot to death
· VIDEO: They kill a narcocorrido singer with 100 bullets; that's how his truck was