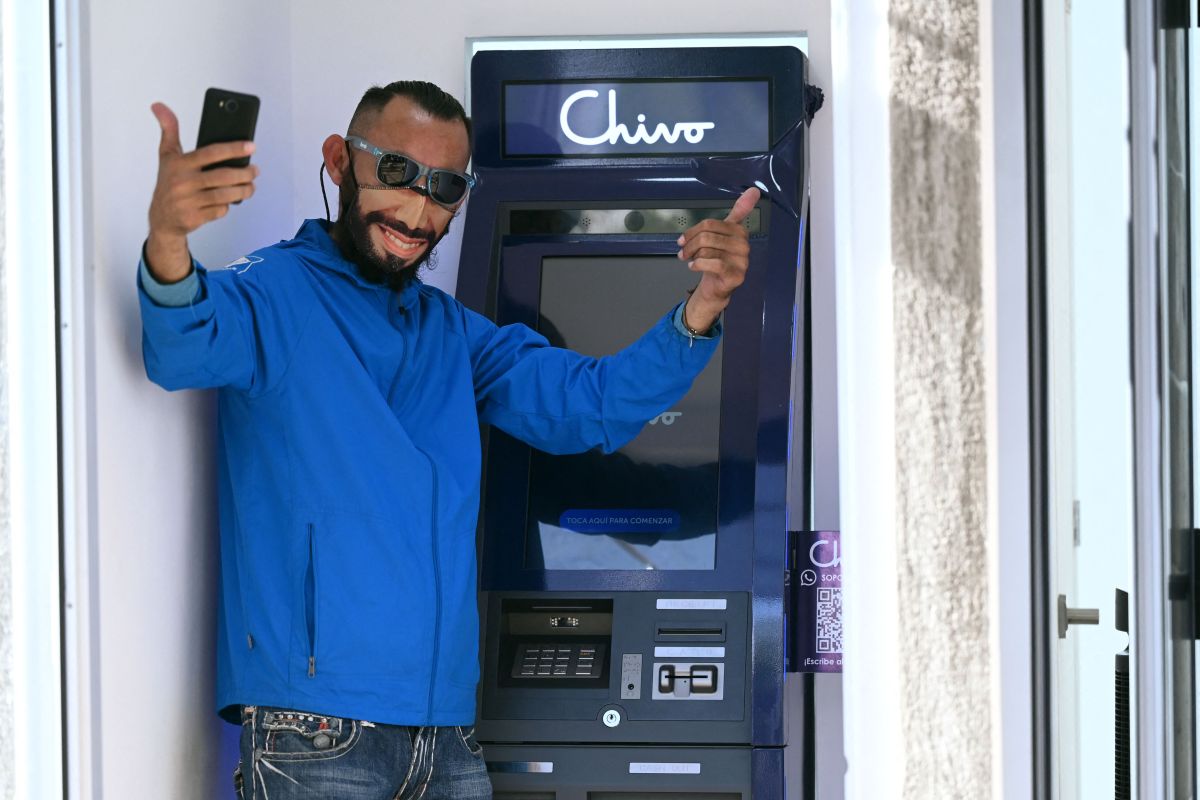 Photo: MARVIN RECINOS / Getty Images
El Salvador will go down in history as the first country to adopt bitcoin as legal tender, which is why it launched its Chivo electronic wallet, which comes preloaded with $ 30 in bitcoins, Bloomberg published.
Its president, Nayib Bukele, has said that adopting bitcoin will help the country attract foreign investment, that it will promote more and better financial services and that it will reduce the cost of sending and receiving remittances.
Unfortunately for the Central American country, almost immediately it faced the first problems after its premiere, as the government had to disconnect the wallet due to the technical problems that arose, since bitcoin fell as much as 17% in a matter of minutes, followed by other crypto assets that also fell sharply.
The government announced that it would be conducting tests to reactivate the availability of the wallet, but the unstable launch is not a good start and less a good omen, after the reckless decision to adopt digital currencies as the official exchange currency.
It was assumed that El Salvador's experiment would be the largest bitcoin test in its 12-year history. The country ran a social media campaign to buy $ 30 worth of bitcoin in droves to mark the occasion, but it apparently did little to prop up the price.
The Central American nation experienced firsthand how the $ 30 worth of bitcoins reduced their value by almost a fifth in a matter of minutes.
The fact revealed the enormous volatility of the cryptocurrency, which is one of the major obstacles to using it in transactions of goods in everyday life.
The controversial startup showed that currencies like the US dollar continue to offer relative stability compared to bitcoin, despite all its criticisms and disadvantages, Bloomberg noted.
For Carsten Sorensen, researcher at the London School of Economics, "When countries seek to convert it (bitcoin) into legal tender overnight, then the network will easily suffer, as there are already problems with the type of operation".
For the specialist, El Salvador's measure is "a trick that will completely obstruct transactions for the majority of bitcoin holders who really only want it to remain a store of value."
"The notion of any kind of 'privatization' of money has clearly caused deep concern in central banks," Sorensen said.
Dow Jones published that the central bank of the indebted nation, could be forced to spending foreign exchange reserves to buy bitcoins if the value of crypto assets plummets and consumers run to take refuge in the dollar, which would further complicate the weak economy of the Central American country.
For Carlos Acevedo, an economist who served as governor of the central bank of El Salvador from 2009 to 2013, "Adopt bitcoin as legal tender puts us on a roller coaster".
You may also like:
Barbie launches edition of Día de Muertos, to pay tribute to this Mexican celebration
Kim Kardashian Announces Cryptocurrency Token From Unknown Developers, Authorities Warn Of Danger Of Fraud
Impossible Foods Introduces "Chicken Nuggets," But Without Meat