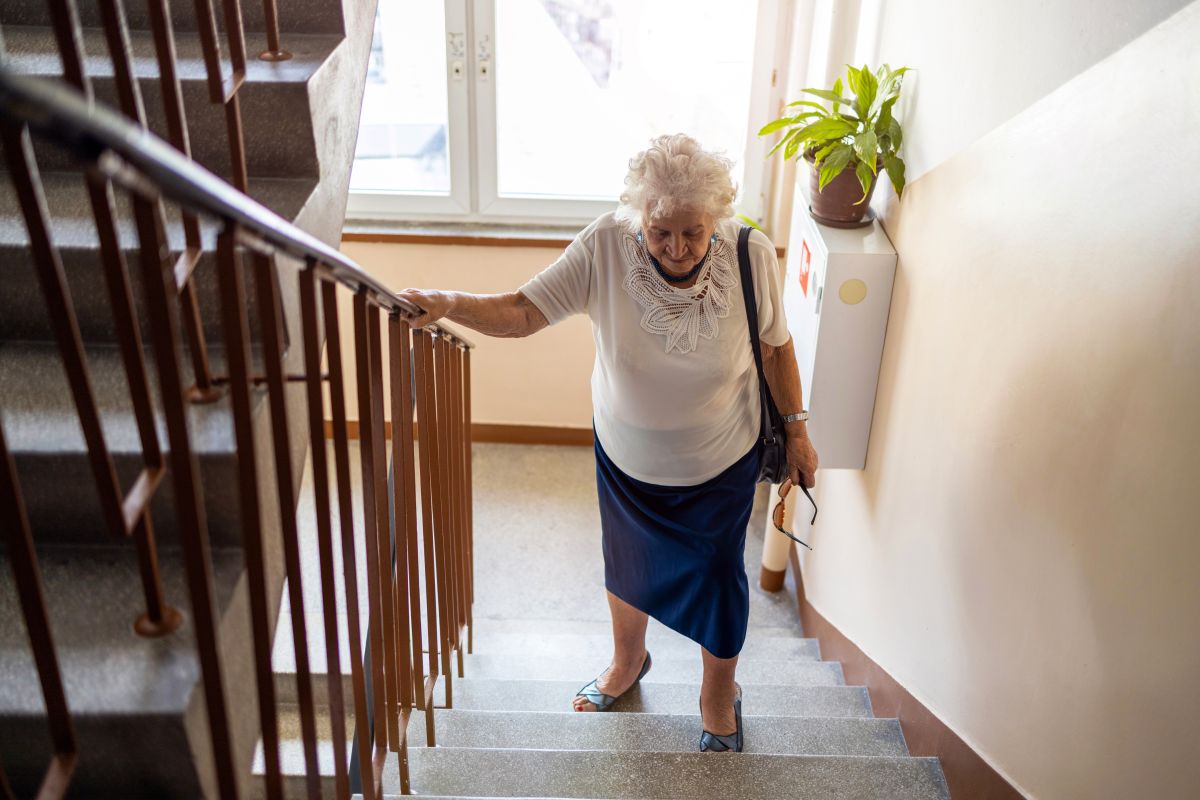 A 61-year-old woman who lives in the municipality of Itacaré, south of the city of Salvador de Bahía, in Brazil, called Eneide Bahía de Souza really lives a nightmare having to live for a year locked in her house and all because of a problem with one of her neighbors.
According to the Pressreader, Eneide and her daughter live in a small apartment that is on the first floor and they accessed it through a staircase that was over an alley, which also gives them access to the back of their neighbor's house below. , a man identified as Sergio Luiz Alves Santiago.
Precisely, that little alley became a source of conflict, for a long time, between Eneide and Sergio, since the woman's father disputed it with this man.
Alves went to the local justice a few years ago to denounce de Souza by indicating that the staircase that was built to enter his house was built illegally, claiming that he built it on a piece of land that corresponds to him and that it is He took advantage of the fact that at that time, he did not live there.
Finally, in 2019, the court determined that Sergio was the legitimate owner of the small piece of land where the ladder was made and from that moment on, the man constantly threatened his neighbor that he would demolish his staircase.
Finally, This act was completed in September 2020, which has caused Eneide to not be able to leave his house, preventing him from participating in the last elections in his country, as well as being able to be vaccinated against the coronavirus.
To survive, her daughter, helped by other neighbors, is the one who enters and leaves the house to buy groceries and go to work with the help of a folding metal ladder. "It is not easy going down an aluminum ladder. My mom, being older, has no way to get down. Using these stairs is a bit difficult. I risk my life every day ", assured his daughter Tamara.
The conflict over the stairs leads to a long-standing legal battle. According to Joni Rehem, Eneide's legal representative, the authorities allowed him to build the staircase in 2017 and later reversed his decision. Meanwhile, Alves Santiago's lawyer, according to the Globo program, remarked that the "restitution order" prohibits the reconstruction of the stairs on that land.
The Brazilian Justice must find a solution to this conflict, since this family cannot continue to be trapped in their home.
"It is very sad because no one deserves to be in prison. Not a bird, imagine a human being ", declared Eneide.
You are interested in:
For mistaking the door of his house he ended up being murdered
Video: Child falls from the tenth floor but acting from his neighbor avoids the tragedy