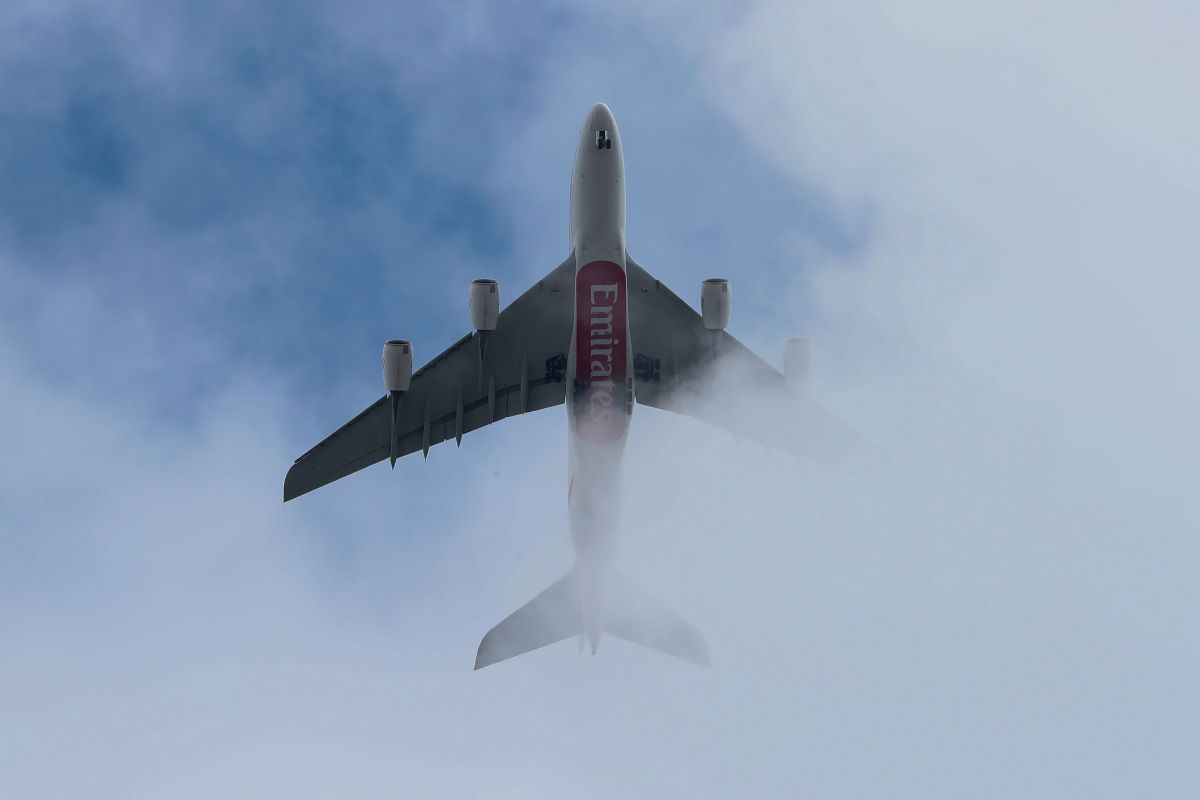 Photo: DANIEL LEAL-OLIVAS / Getty Images
An Emirates Airlines ad is captivating the public's attention, to the degree that it went viral because people who see it for the first time doubts the veracity of its content given how impressive it is.
The 30-second ad was shot atop the world's tallest building, the Burj Khalifa, at 828 meters above sea level, in Dubai.
The clip shows a travel assistant wearing the Emirates uniform. She displays different signs that she slowly passes by to end with the message: "Moving the United Arab Emirates to the UK Amber list has made us feel on top of the world. Fly Emirates. Fly better ".
At the end of the ad the camera zooms out and makes a aerial shot of the spectacular view of Dubai.
The commercial was made after the United Arab Emirates were removed from the red list and moved to the amber list in the United Kingdom.
When looking at it for the first time, many think that it is a montage effectBut the reality is that no green screen or special effects were used and it was the result of rigorous planning, training, testing and safety protocols, published Entrepreneur.
The airline auditioned the employees and although there were some willing and capable candidates, a professional skydiving instructor, Nicole Smith-Ludvik, was chosen.
The base where the protagonist stood had a circumference of 1.2 meters. It took the team an hour and 15 minutes to climb to the 160th floor of the Burj Khalifa.
They had to climb several levels and climb stairs inside a tube to reach the top and the recording lasted approximately 5 hours.
Nicole wore a safety harness under her uniform and it was secured to a custom platform. The shots were taken with a single drone that filmed the entire sequence.
The list of people who have been to the top of this building is really very short, including Tom Cruise, and the Crown Prince of Dubai, Sheikh Hamdan bin Mohammed bin Rashid Al Maktoum.
Nicole Smith-Ludvik, is an intrepid woman who likes the adventurer, is a parachutist, traveler, hiker and yoga instructor. On his Instagram he shared: "This is undoubtedly one of the most amazing and exciting stunts I have ever done. A big thank you to Emirates Airlines for their creative marketing idea! It was a pleasure to be part of the team ".
You may also like:
Massachusetts celebrates its tax-free shopping weekend this August 14-15
"I've never seen something like this": the great shortage of products that affects the world (and why a "bullwhip effect" can occur)
Vaccine against covid-19: in August the number of jobs that require the vaccine rose 34%