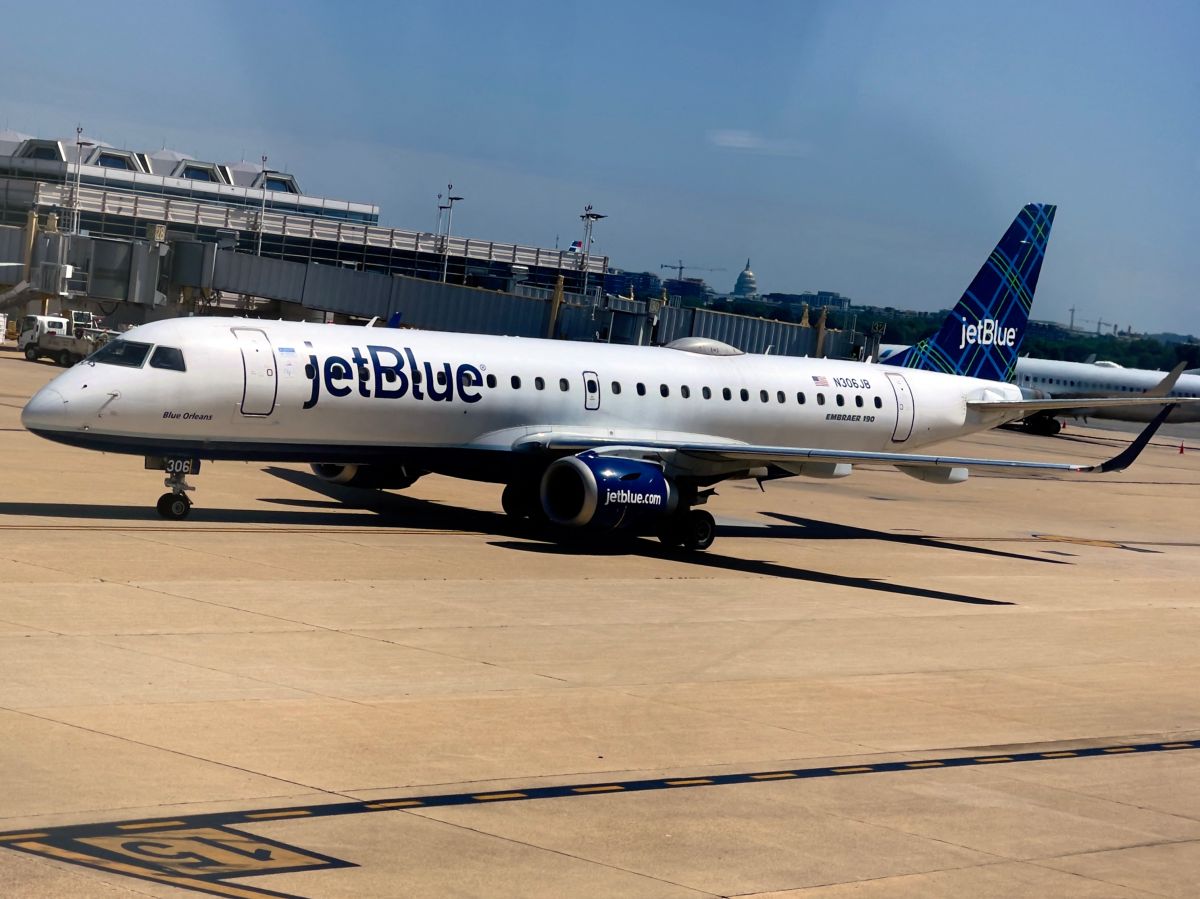 Photo: DANIEL SLIM / AFP / Getty Images
A man tried tojump the cockpit of a JetBlue flight on Wednesday night and then proceeded to kick and suffocate members of the flight crew, according to an FBI statement.
With just over an hour remaining on the flight from Boston to San Juan, Puerto Rico, the man identified as Khalil El Dahr tried to make a phone call and "got angry at the failure of the call," a flight attendant told the FBI.
Thirty minutes later, presumably He ran into the booth, yelling in Spanish and Arabic to be shot.
A flight attendant was able to "corner" the man back to the passenger seating area until a pilot decided to open the cabin door.
In the incident, the rebellious passenger grabbed the stewardess by the collar and tie with one hand, and placed his other hand in the overhead compartment in an attempt to pry before kicking the flight attendant in the chest.
During the attack on the crew, the passenger again yelled at the pilot to shoot him.
"While yelling, he was still holding the JetBlue flight attendant by the tie," he specified in the FBI statement.
"This caused the tie to tighten and ultimately prevented the JetBlue flight attendant from breathing".
Eventually six or seven crew members were able to control the man using flexible handcuffs.
However, the man broke the first pair of handcuffs and the crew had to use four seat belt extenders, a new pair of flexible cuffs and a uniform tie to secure him to a seat.
The plane landed safely in San Juan, where the man was arrested. He now faces serious charges for interfering with a flight crew.
It may interest you
Airline violence: FAA wants to impose more than $ 500,000 in fines on unruly passengers
United Airlines: Memorandum Reminds Crew "Not to Tape Violent Passengers to Their Seats"
Mid-flight sexual abuse: Frontier Airlines passenger is taped to his seat after groping flight attendants


Source-laopinion.com