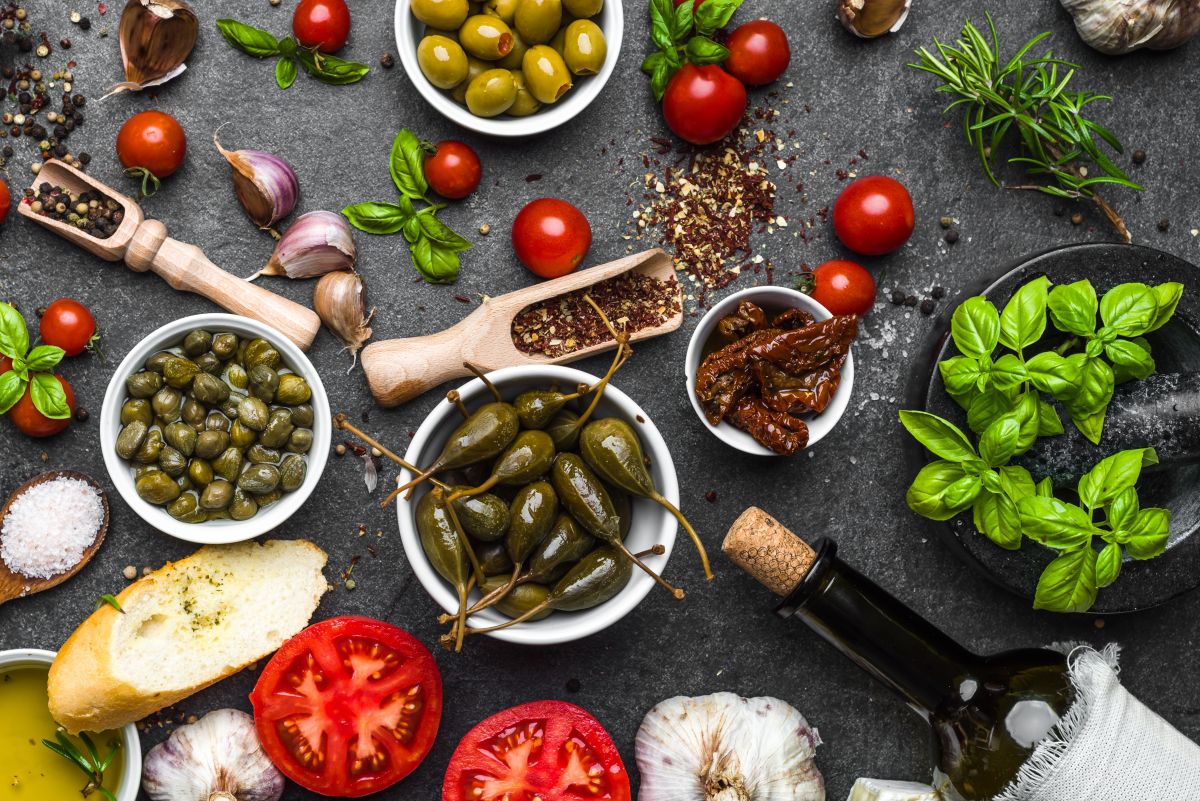 Let's be honest: we all want to enjoy a fulfilling sex life. The truth is that there are many factors that can affect people's sexual performance, one of the most common alterations in men is erectile dysfunction. It is a condition that is characterized by the inability of a man to achieve or maintain an erection firm enough to have sexual intercourse. Erectile dysfunction can be a symptom of a physical or psychological condition, it can also be derived from high levels of causing stress, problems in relationships and low self-esteem. The good news is that the food we eat could have a significant impact on our sex life. According to a new study published in the journal Nutrients and spearheaded by the University of Athens in Greece: middle-aged men who follow a Mediterranean diet have better erectile performance.
This valuable research work was presented at the Annual Congress of the European Society of Cardiology. The study looked at 250 men experiencing erectile dysfunction and high blood pressure and rated each of their eating habits based on how well they adhered to a Mediterranean diet style.
As an aside: the Mediterranean diet is much more than a dietary guideline, it is a lifestyle that encompasses traditions, customs, celebrations, local ingredients, unique preparation methods and a passion for the enjoyment of life. Is a balanced and colorful diet, which promotes the consumption of fruits, vegetables, whole grains, legumes, lean proteins, olive oil and dairy products in moderation. In addition, it is inspired by a natural diet, free of processed foods and promotes a very limited consumption of red meat. The researchers found that those men who obtained the Higher scores on this scale reported better erectile performance.
According to statements by study author Athanasios Angelis, from the University of Athens, Greece: "Lifestyle habits that benefit our health, and especially those that benefit our cardiovascular system, can protect or even improve erectile performance." .
In fact, the study was related to other positive findings, the study participants whose eating habits coincided with the scheme proposed by the Mediterranean diet also presented other benefits. Among the most prominent was a better blood flow and higher levels of testosterone. Higher Mediterranean diet scores were also associated with greater physical performance ability.
Researchers suspect that the positive impact of diet on erectile performance could have something to do with the ability of diet to improve blood vessel function and help maintain testosterone levels as men age.
As part of the most relevant recommendations and conclusions of the study, the experts advise knowing in more detail the wide range of foods from which the Mediterranean diet is inspired: they are delicious, nutritious, and incredibly versatile. Go for plenty of seasonal fruits and vegetables, whole grains like pasta, rice, quinoa, oatmeal, and bread made from whole grains, legumes like beans, chickpeas, and lentils. Healthy fats are a staple, especially olive oil and olives, you will also find it in avocado and fatty fish. Drink plenty of water, enjoy the occasional glass of wine, engage in daily physical activity, get a good night's sleep, and enjoy being with your family. Best of all, following a Mediterranean eating pattern is easy, accessible, and one of the best decisions you can make for your health.
–
It may interest you: