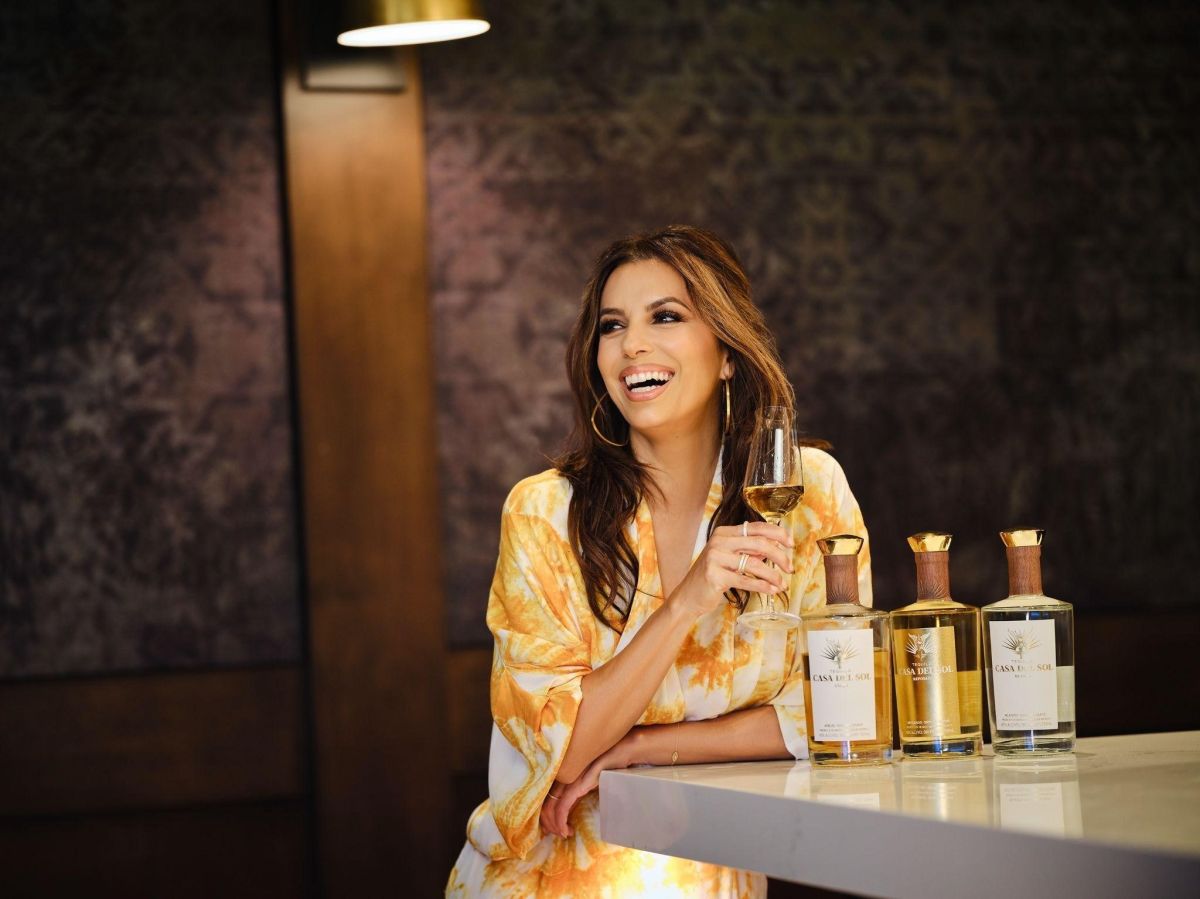 Photo: Brian Bowen Smith / Casa Del Sol / PR Newswire / Courtesy
Eva Longoria from one to the list of celebrities who launch their own brand of tequila, the spirit that most represents Mexico to the world. The actress and producer presents Casa del Sol, tequila inspired by Mayahuel, the Aztec goddess of the agave.
Casa del Sol has three kinds of tequila: white, reposado and añejo. The Mexican-American actress's tequila comes from hand-selected 100% blue Weber agave from the Altos region of Jalisco, Mexico.
Longoria's tequila would be different from others since for maturation it is not using the American oak barrels that most brands use. Casa del Sol is finished in cognac barrels handcrafted with French Limousin oak, considered the most desirable due to their loose grain.
The interaction of tequila with the wood of the barrel over months or years is of great relevance to the distinctive flavor and aromatic profile of the drink.
Casa del Sol white tequila has hints of fresh agave and mint, with hints of spices and caramel green apple. Tequila rested for at least four months has a mild vanilla aroma with hints of raisins and sweet tobacco. To taste it has notes of wild honey, raisins and caramel.
Casa del Sol aged tequila matures for over 14 months has notes of dark cocoa, dried fruit, toasted oak and vanilla. Flavored with caramel, apricot, oak and chestnut.
The art of tequila is Mayahuel inspired. "It was important for us to pay tribute to the past through every facet of the brand, including the logo, which is visibly inspired by Mayahuel, 'La Diosa del Tequila,'" said tequila artisan Mariana Padilla.
Casa Del Sol is now available for sale at select retailers and restaurants in California, Colorado and Florida. It is also pre-sold online throughout the United States at casadelsoltequila.com. It will be in early 2022 when Eva Longoria's tequila will be available for retail sale across the country.
Tequila with feminine influence
The Casa Del Sol tequila brand has a great feminine influence. Mariana Padilla is the brand's tequila artisan, a woman from a family with deep roots in the history of the tequila industry and exponents of the Guadalajara culture.
Alejandra Pelayo is the production manager and the quality control of the distillation, bottling and sustainability processes. Pelayo is goddaughter of the late Francisco Alcaraz, a tequila pioneer and master distiller, the creator of Patron, whom she served as his right-hand man in recent years.
"It is always my mission to raise the voices of women and celebrate my Mexican heritage, so that others can be inspired by the limitless genius and art that is rich in our communities. With Casa Del Sol ", says Eva Longoria, co-founder of Casa del Sol.
–
It may interest you: