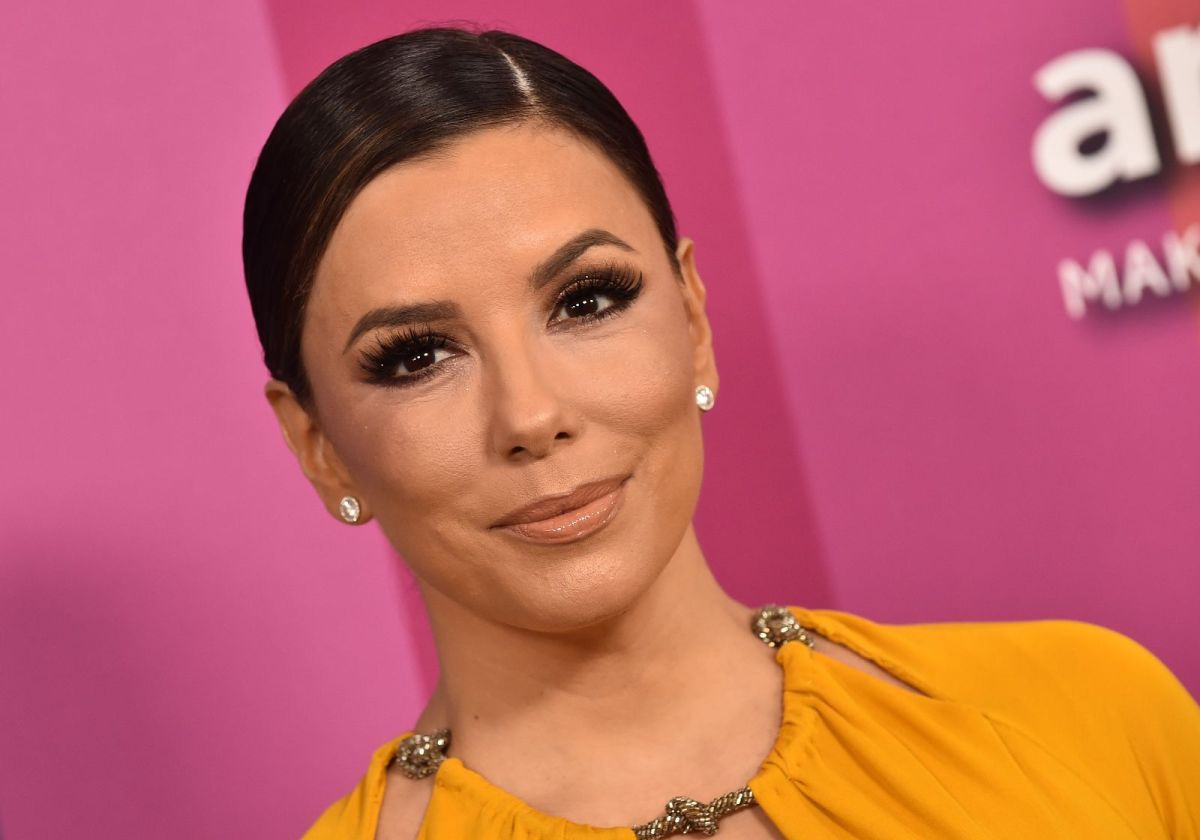 The actress and producer Eva Longoria, famous for her role as Gabrielle Solis in "Desperate Wives" prepares her hamburgers following the teachings of a fast food chain.
The actress shares her way of assembling homemade burgers in the best way and making them tastier with the experience that allowed him to have worked for six years at Wendy's.
Eva Longoria was the youngest of four sisters from a Mexican American family living in Texas and She came to work at Wendy's as a teenager so she could pay for her quinceañera. The actress says she is delighted to have worked for the fast food chain. "I think everyone should work in restaurants," Longoria said on the Rachael Ray Show.
Wendy's was like a seasoning school, where you learned that for better taste, these products are not just randomly tossed.
First, the meat with the melted cheese is placed on the bottom bun. Then come the condiments.
"Because what we learned at Wendy's is that the mayonnaise is first put on the (top) bun to seal the bun and then you put ketchup on top. So it's mayonnaise, ketchup, mayonnaise, ketchup. Mustard is placed on the meat, because it highlights the flavor of the meat ", indicated Eva.
On the type of cheese in the burger, Longoria says: "I like yellow cheese. I don't even know what it is. I don't know if it's cheddar cheese. I know it's yellow ".
On the top bun with mayonnaise and ketchup, the actress places the tomato and the hamburger and then places it on top of the meat with cheese. Longoria also likes to add jalapeños to her burgers. He says he even likes to put the vinegar from the chili peppers on top of his popcorn.
Longoria managed to pay for her quinceañera with her job at Wendy's. He stayed for six years at the restaurant where he became a manager when he turned 18. According to Food & Wine, the actress he designated part of his earnings to his family.
Once she became famous, Eva Longoria did not give up the food business. He owned two restaurants, published a cookbook titled "Eva's Kitchen," and recently launched his own brand of tequila called Casa del Sol, tequila inspired by Mayahuel, the Aztec goddess of the agave.
It may interest you:


Source-laopinion.com