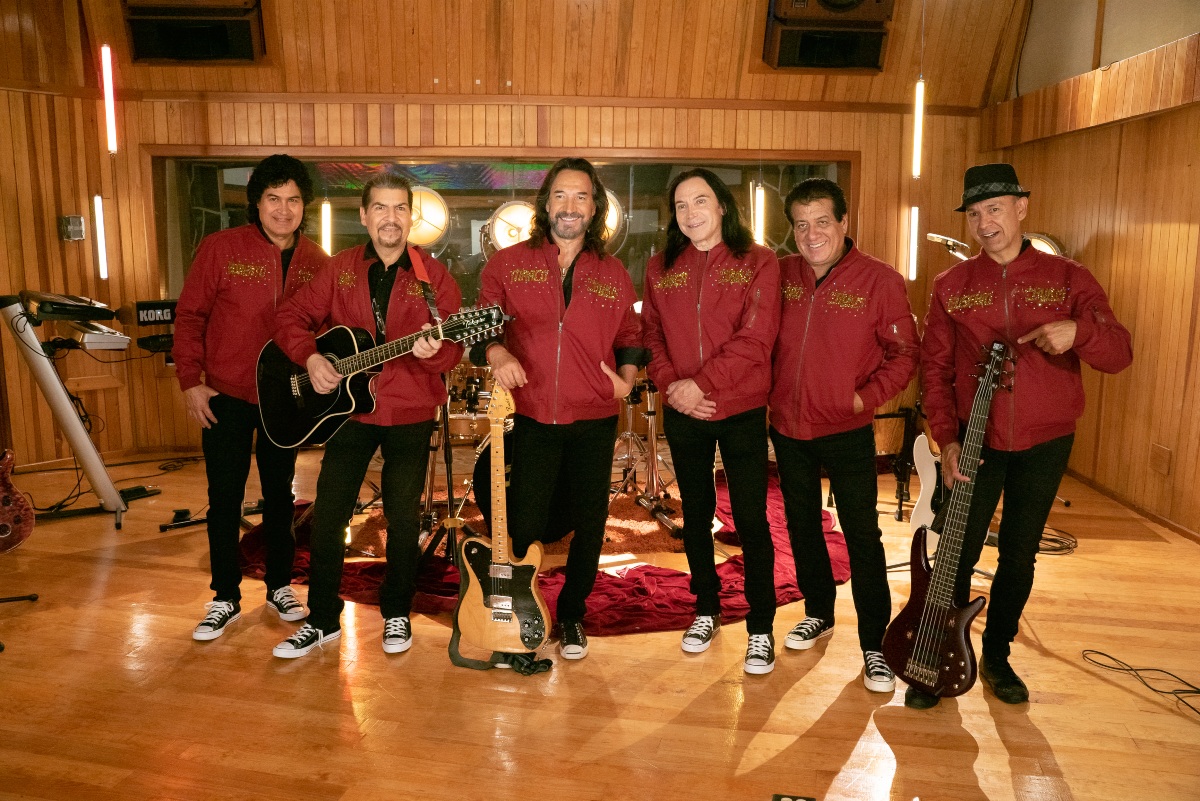 Photo: Alejandro Ornelas / Courtesy
Classical music at the Bowl
In addition to popular music, the Hollywood Bowl (2301 N. Highland Ave., Los Angeles) is also distinguished by its varied program of classical music. Tonight Gustavo Dudamel will conduct the LA Phil, which will perform pieces by Piazzolla and Tchaikovsky. Dudamel will bring the tango rhythms in this violin concert, which will be performed by Karen Gomyo, and which also pays tribute to Vivaldi. The program closes with Tchaikovsky's Fifth Symphony. Today 8 pm. Tickets $ 8 to $ 127. Reports (323) 850-2000 and hollywoodbowl.com.
---
Exhibition ends
The Hollywood Dream Machines: Vehicles of Science Fiction and Fantasy exhibit, which takes place at the Petersen Museum (6060 Wilshire Blvd., Los Angeles), will come to an end this week. His stay in this compound was extended longer than planned due to the pandemic. Explore classic cult films and stories that have envisioned futuristic fantasy worlds, technologies, characters, and cars. Ends Sunday; the museum opens from 10 am to 5 pm. Tickets $ 11 to $ 16. Reports (323) 964-6331 and petersen.org.
---
Installation in the NHM
The Natural History Museum of Los Angeles County (900 Exhibition Blvd., Los Angeles) has a short-term Discovery from the Deep exhibit, which shows an extremely rare puffer fish that was found last May at Crystal Cove State Park, in Newport Beach. This species is only found about a thousand meters to the bottom of the sea. It is now part of the museum's Ichthyology Collection and is just one of 30 female species available for study in museum collections around the world. Open every day except Tuesday from 9:30 am to 5 pm. Until November 29. Free with the entrance fee to the museum; tickets $ 15. Reports nhm.org.
---
Soraya tickets
To commemorate its reopening and also its 10th anniversary, The Soraya theater will give away tickets for five of the concerts that will be part of the 2021-2022 season, including a show by jazz player Arturo O'Farrill, a concert by Esa Pekka Salonen, ex-host of the LA Philharmonic, and a show by the Vienna Boys Choir. Opening night is October 16, with the O'Farrill show. There will be almost 50 performances, including those by La Marisoul, Branford Marsalis, Stewart Copeland, Martha Graham Dance Company, Joshua Bell and Aída Cuevas (Photo). Free tickets can be reserved – maximum 4 per family – on the theater's website or at the Soraya Nazarian Center for the Performing Arts (18111 Nordhoff St., Northridge). Reports on ticket sales at thesoraya.org and (818) 677-3000.
---
Los Bukis meeting
After 25 years of separation, Los Bukis, one of the most emblematic Mexican popular music bands of the last fifty years, returns to the stage with the Una historia cantada tour, which to date has filled important stages around the United States. He will arrive in Los Angeles, at the Sofi Stadium (1001 S. Stadium Dr., Inglewood), with Marco Antonio Solís at the helm, for two nights, to present the songs that made this group from Michoacán one of the most outstanding of its weather. Friday and Saturday 8 pm. Tickets starting at $ 79. Reports https://www.sofistadium.com.
---
You live with Dudamel
The Hollywood Bowl (2301 N. Highland Ave., Los Angeles) will dance this weekend to the rhythm of the vallenato of Carlos Vives, who will be the guest of honor of Gustavo Dudamel, who will accompany him with his orchestra in songs such as "The cold drop "," Fresh fruit "and" Steal a kiss. " The Colombian singer, winner of fifteen Latin Grammys, gained worldwide recognition with his ingenious mix of traditional Colombian rhythms with pop, rock and R&B music. Friday and Saturday 8 pm. Tickets $ 16 to $ 164. Reports (323) 850-2000 and hollywoodbowl.com.
---
Rossini's Cinderella
The Pacific Opera Project returns to Ford (2580 Cahuenga Blvd E, Los Angeles) with the story of Cinderella –La Cenerentola– by Rossini. In this version of the tale, the evil stepmother is a stepfather, Don Magnifico, and Cenerentola is forced to work as a servant in her own home. Prince Ramiro falls in love with her after she shows her generosity to an aide of the prince dressed as a beggar. It will be sung in Italian with English subtitles; with live orchestra. Friday 8 pm. Tickets $ 20 to $ 80. Reports (323) 850-2000 and theford.com.
---
Celebration of Hispanic culture
Buchanan's La Reunion is an event held by this whiskey brand, bringing together families, friends and communities in a pop-up party that celebrates the vitality of the local Hispanic culture. The event will bring together Latino businesses and voices – entrepreneurs, bartenders, artists and chefs – in City Libre (1406 Pleasant Ave., Los Angeles); there will be cocktails, food from local restaurants, and Hispanic-owned stores. The DJ Al Tun Tun and reggaeton Fuego will perform. Saturday 2 to 6 pm. Free admission with prior reservation at eventbrite.com/e/165360771519.
---
Musical sunday
Sunday Sessions, taking place this Sunday at Grand Park (200 N. Grand Ave., Los Angeles) will feature top local house music DJs – including Deejay Clifton, Liz O., Riley More (pictured) and Loopdropkid. that will celebrate the contribution of Los Angeles artists to this genre was born in this country and is now popular around the world. Attendees can have a picnic or buy food from the food trucks that will be stationed near the park. The show will take place on the park's Performance Lawn. Sunday 3 to 7 pm. Free entrance. Reports grandparkla.org.
---
Barrio Fino begins
The five-episode musical docuserie, Barrio Fino, will begin airing on the YouTube channel of the Levitt Pavilion in Los Angeles. Starting Monday, this story developed during the pandemic addresses stories from the communities around MacArthur Park, the music and diversity of Westlake, Koreatown, Historic Filipinotown, and the indigenous populations of the northern United States. Featuring music and video segments highlighting the food, fashion, art, and history of these communities. Monday, Tuesday, and September 1, 2, and 3 7pm Pacific Time. Reports levittlosangeles.org.
We recommend you