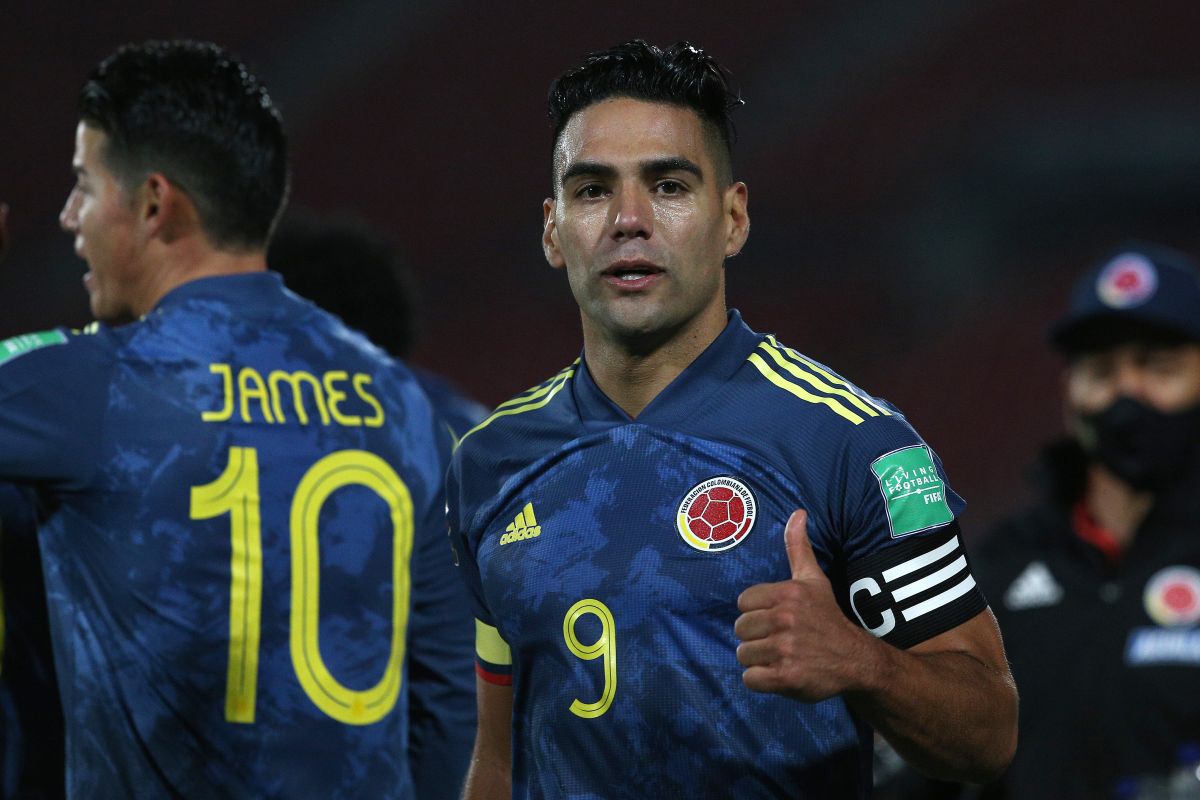 Photo: Claudio Reyes / Getty Images
The Colombian forward Radamel Falcao García, which has just terminated its contract with the Galatasary of Turkey, published this Wednesday a message with the emojis of a lightning bolt and a tiger through its social networks, amid rumors that place it as new Rayo Vallecano player.
⚡️ …… 🐅

– Radamel Falcao (@FALCAO) September 1, 2021
While Falcao is concentrating with his team in Bolivia to play the qualifying matches for Qatar 2022, Galatasaray confirmed this Wednesday the termination by mutual agreement of the contract with the player, a situation that would allow him to sign for another club as free agent Out of time.
The return of Falcao to the Spanish League to play for Rayo Vallecano has been one of the information considered before the market closed at midnight on August 31, although the operation did not materialize before the end of the term.
But the regulations allow clubs to incorporate new players outside the periods established for this, when their contracts have expired before the end of these.
"As an exception to the general provision contained in the previous section, those footballers with a" P "or" PRF "(professional) license whose contracts expire before the aforementioned periods end ( …) ", Establishes article 124.2 of the General Regulations of the Spanish Football Federation (RFEF).
Given this possibility, LaLiga would proceed to register the player if the documentation sent by his new club is correct when the entity presents it.
After joining the Istanbul team in 2019, 'El Tigre' played 47 games in which he scored 22 goals, but constant injuries and the high cost of his salary complicated his continuity, which led to the end of his relationship with the Turkish club. officially this Tuesday.
If his incorporation to Rayo Vallecano is confirmed, this would be Falcaco's second experience in Spanish football after his stint at Atlético de Madrid between 2011 and 2013, a period in which he won a Europa League, a European Super Cup and a Copa del King.