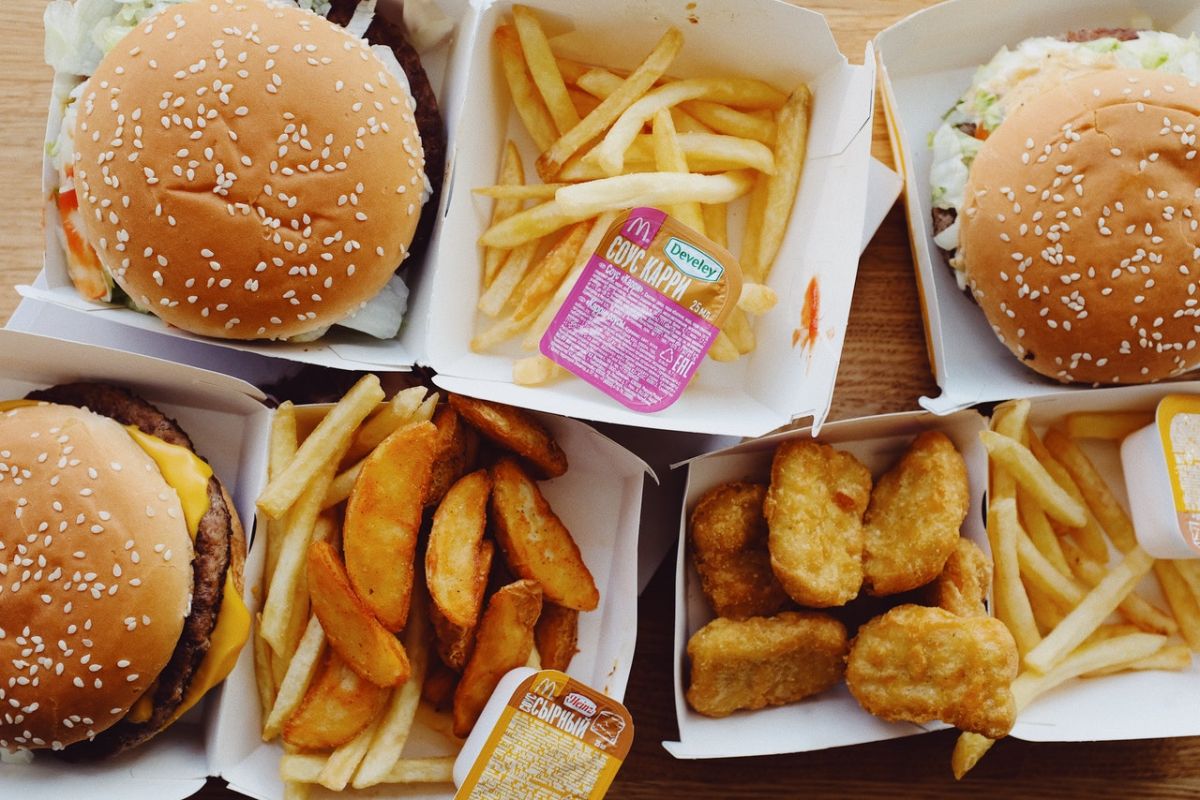 Photo: Ready made / Pexels
The fast food giant McDonald's never ceases to amaze us. Today a news has come to light that went around the world, it is well known that one of his strongest strategies is his emblematic collaborations backed by celebrities. So for fans of adding a touch of style to your classic Big Mac we have some amazing news – today. The network launched its collaboration with rap superstar SaweetieBest of all, their original proposal comes with more real food than any of its predecessors. This menu invites diners to be creative, in the style Saweetie and enjoy a fairly complete package: a Big Mac, 4 Piece Chicken McNuggets, Medium French Fries, One Medium Sprite and Two Dipping Sauces, BBQ Sauce, and Saweetie 'n Sour Sauce, which is their popular sweet and sour sauce with a little sparkle. This magnificent combo was called Saweetie Meal.
As a background, it is well known that the company has been going through a difficult time in sales last spring 2020. Fortunately this year things have changed and currently they report having a good year, recently they declared to be exceeding the sales expectations of analysts earlier this year, with first quarter revenue $ 90 million higher than expected. And they've done it through some food launches and also through collaborations with iconic celebrities.
Icy Girl, as her fans know her, is excited about the collaboration and stated that it's about changing the boring and turning things around, including food. So in his proposal, he gives fans their own plan to "remix" McDonald's classics and invites users to explore new paths with menu items: add fries to the Big Mac for an extra touch of crunch, top the burger with the McNuggets and some of the specialty sauces. Also, another of the rap superstar's favorite combinations is to create a Chicken McNugget sandwich by taking the buns from the Big Mac and sandwiching the chicken with a little sauce … Actually, the options are intriguing and worthy of every lover from McDonald's.
Also, it is worth mentioning that the chain's latest celebrity menu collaboration has several hits on its way. Since September 2020, McDonald's has launched similar limited-edition celebrity meals with Travis Scott, J Balvin, and South Korean pop band BTS, which have been incredibly popular and boosted sales numbers. In such a way that This recent initiative is even more exciting and brings color to 2021. According to Saweetie's statements in a press release about the launch: "McDonald's and I have a long journey, from growing up in Hayward, California, to my college days; so I had to include my all-time favorites. Depending on the mood I'm in, there are many ways to enjoy my order. " The real name of the rapper is Diamonté Harper and her first hit single was "Icy Girl." In addition, the chain took advantage of the juicy collaboration to launch a new ice cream package inspired by the artist's style, undoubtedly one of the most creative initiatives that the popular chain has led.
The Saweetie Meal will be available to order at restaurants, the drive-thru, with McDelivery and on the McDonald's app, beginning August 9 and in agreement with the company. the price of the meal will vary by location. Best of all, one of our all-time favorite fast food chains is planning to get the most out of this project and they have fun surprises up their sleeves as part of the launch. At the moment they have not released news about any additional merchandise or goodies, so be very attentive!
–
It may interest you: