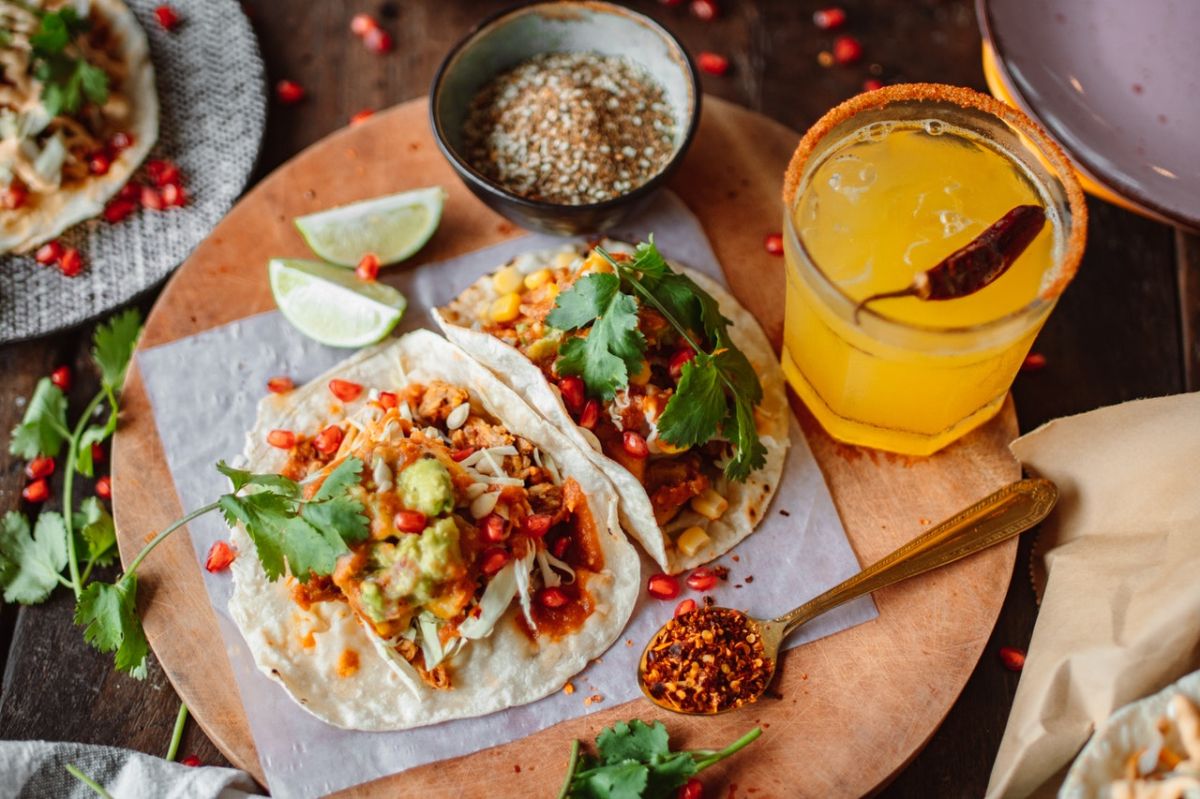 Photo: ROMAN ODINTSOV / Pexels
In the United States there are many restaurants specializing in selling tacosIt is a fact that it is one of the most popular cravings of all time. Although they are one of the favorite dishes of the Latino community, it is a fact that tacos have conquered people all over the world and with special emphasis on Americans. The truth is tacos have been positioned as an overall healthy option, finally they are made with: meat, grilled vegetables, pico de gallo, some cheese and some heart-healthy guacamole What could go wrong?
However, the unfortunate truth is that most large restaurant chains really do focus on packing in calories. For many bet on tacos It's a good choice compared to other popular fast food alternatives, especially considering the fat content and caloric value of some of its cheese-covered counterparts on the menu (think nachos and quesadillas). Sadly, tacos can also quickly spiral out of control and result in a fried food, high in fat and loaded with sauce.
Based on this, we took on the task of analyzing some of the less recommended taco options, from some of the most famous restaurants in the United States. They will surely be a good reference for avoid being a victim of making the wrong decisions, bet on the healthiest versions, take care of body weight and health.
1.
Bonefish Grill: Shrimp Tacos
Bonefish Grill's bang bang shrimp are a beloved menu item and without a doubt one of the most requested, yet there is no excuse to justify the lack of nutritional value they provide. The main problem with these tacos (which are considered the worst alternative on the list), it is his preparation completely fried. To finish they are topped with a sweet Thai chili mayonnaise and sour cream. As if that were not enough, they hurt to be served with a side of French fries (although there is the option of ordering them with salad), however the dish as such is characterized by its high caloric value and saturated fat content. In just 3 tacos and its generous portion of fries you will get practically the total calories for the day.
Nutritional value per dish: 1,560 calories, 98 g fat (23 g saturated fat, 1 g trans fat), 3,820 mg sodium (12 g fiber, 19 g sugar), 42 g protein
2. On The Border Mexican Grill: Fish Tacos
This establishment has undoubtedly positioned itself as one of the most popular Mexican food alternatives, and they are also famous for their Canteen-style snacks and service. They are also recognized for their offerings and exotic variety of tacos, however the ones that are most worrying are those with fish battered with beer. Accompanied with a creamy red chili sauce, cheese and flour tortillas, they represent the perfect combination of a significantly caloric dish, rich in calories, sodium and saturated fat. In a nutshell: they provide 1500 calories.
Nutritional value for 3 tacos: 1,500 calories, 103 g fat (28 g saturated fat, 0.5 g trans fat), 3,640 mg sodium, 103 g carbohydrates (4 g fiber, 7 g sugar), 42 g protein
3. TGI Friday's: Bacon, Egg, and Cheese Breakfast Tacos
One of the most sought after options for tacos in the United States are breakfast options, if you had the idea that they are light we have news for you: you have been wrong for a long time. most of the breakfast tacos are highly caloric and loaded with salt, in principle by the use of sausages such as sausages and bacon. Undoubtedly one of the worst options is TGI Friday's, which sadly exceed 4,000 milligrams of sodium.
Nutritional value per dish: 1,340 calories, 87 g fat (24 g saturated fat, 0.5 g trans fat), 4,230 mg sodium, 94 g carbohydrates (9 g fiber, 12 g sugar), 47 g protein
4. Cheesecake Factory: Crispy fish tacos battered in beer
First things first, at this point it is no secret to say that everyoneThe dishes served at Cheeesecake Factory are over the top and for the same reason they shine for their high caloric intake. For some, fish tacos could be a healthy alternative, however we cannot rule out that it is a fried dish that is quite rich in fat. In such a way that it is quite evident to know that when fish is fried, and in no less than a mixture of beer, it translates into a high-calorie, fatty and sodium-packed dish.
Nutritional value per dish: 1,380 calories, 68 g fat (11 g saturated fat, 0.5 g trans fat), 1,870 mg sodium, 141 g carbohydrates (17 g fiber, 15 g sugar), 51 g protein
5. Chili´s: Ranch chicken tacos
Chili´s is one of the most popular and generously portioned restaurantsWhile they are famous for their burgers, nachos and fajitas, the tacos are not far behind. And the truth is that they are a most delicious dish, however quite rich in calories; Especially the rancher chicken tacos are served with three flour tortillas stuffed with seasoned chicken, pico, avocado, mixed cheese, jalapeño aioli, cilantro, and queso fresco. Although it sounds quite healthy and it is a benefit that you use grilled chicken and not fried, flour tortillas are rich in calories and fat, and this dish also comes with more than 3,000 mg of sodium. Remember that the American Heart Association recommends no more than 2,300 milligrams of sodium per day for most adults.
Nutritional value per dish: 1,020 calories, 44 g fat (13 g saturated fat, 0 g trans fat), 3,050 mg sodium, 100 g carbohydrates (13 g fiber, 9 g sugar), 56 g protein
6. California Pizza Kitchen: CPK Crispy Fish Tacos
For those who still believe that visiting California Pizza Kitchen is synonymous with eating pizza, they are quite wrong, since their offer of dishes is quite extensive. They handle all kinds of salads, entrees, pizzas, sandwiches, burgers and tacos. What happens with their version of crispy fish tacos, is that it is a fried dish that is also served with mayonnaise, chips and sauces, which increases your caloric intake.
Nutritional value per dish: 1,150 calories, 67 g fat (12 g saturated fat, 0 g trans fat), 1,580 mg sodium, 101 g carbohydrates (14 g fiber, 5 g sugar), 39 g protein
–
It may interest you: