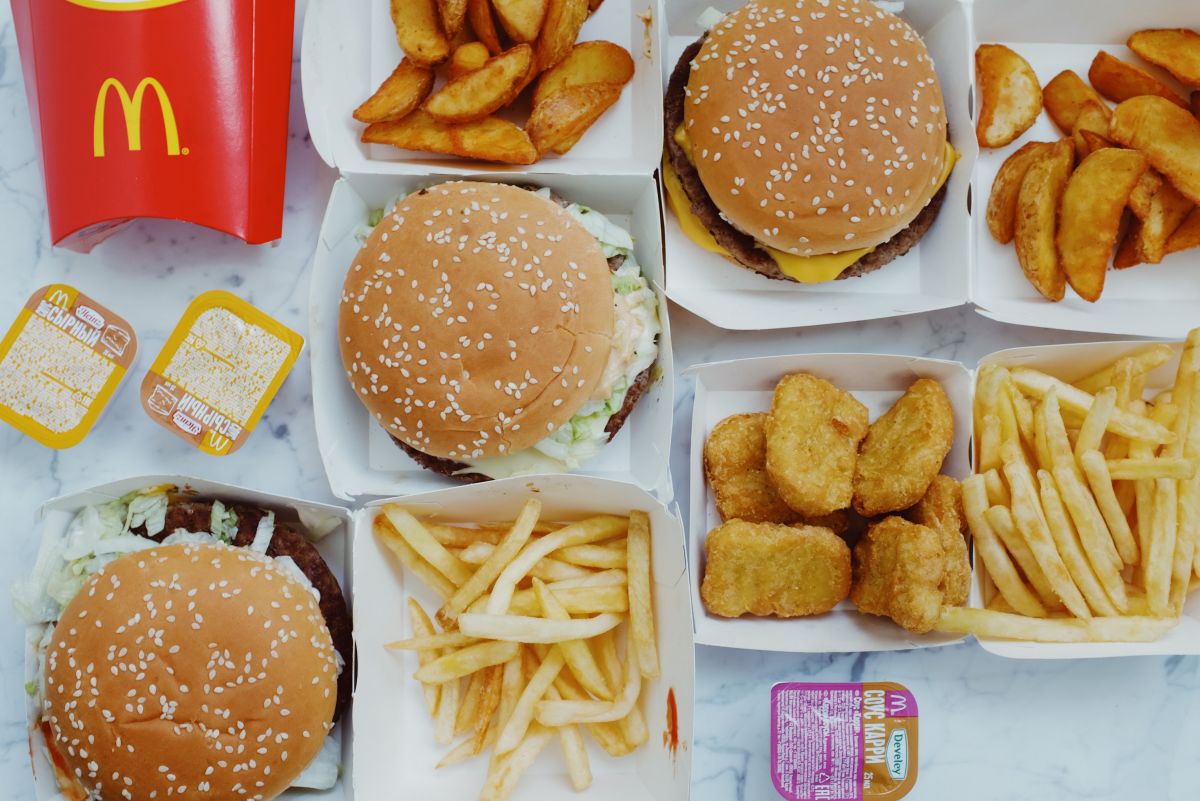 Photo: Photo by ready made from Pexels / Pexels
It is undeniable to say that McDonald's is one of the Most legendary and favorite fast food chains of all time. But not everything is honey on flakes, during the spring of 2020 they experienced a dramatic drop in sales, which came as a clear wake-up call to take new advertising and marketing strategies. Fortunately, things have changed and they are currently having a good year. According to CNBC, the fast food giant is beating analysts' sales expectations earlier this year, with first quarter revenue $ 90 million higher than expected. This simple fact raised the company's stock price to $ 1.92 per share from its price of $ 1.47 just a year earlier.
The truth is that many wonder about the reasons for these positive sales figures. In the first place, they are due almost entirely to the decrease in the pandemic as more and more customers adopt by placing optimized home orders that offer novel applications. However, the robust increase in sales that the iconic chain is enjoying during this second quarter of 2021, can be largely attributed to two new offerings on the menu that became incredibly popular with customers.
What were the two star releases?
It seems that McDonald's understands the popular phrase well: renewed or die. There is no doubt that they handle dishes that over time have become the most emblematic and of course, they have become world classics. However, currently the fast food offer is attractive and extensive, which is a clear invitation to promote innovation and creativity.
Therefore the first pillar of McDonald's recent success was its foray into the wars of the much-spoiled by the public: chicken sandwiches. Although it is true that they were a bit late to the party, especially considering the popular offers in the genre that their direct competitors such as Popeyes and Chick-fil-A have offered for much longer, they have undoubtedly positioned themselves as the kings in the category of premium chicken sandwiches.
It is known that they were looking for a proposal that will exceed the level of McChicken and as part of the strategy they wanted it to become an emblematic element that in a certain way would mark the beginning of a new era of popularity. And it seems that McDonald's fulfilled this mission with the launch of three products in the category: Crispy Chicken, Chicken Deluxe, and Spicy Crispy Chicken. Their perfect trilogy of new chicken sandwiches managed to increase foot traffic at their locations by 19% on launch day alone.
The second factor driving the chain's recent growth was its successful spring collaboration with pop superstars BTS. The limited-time BTS food, the latest in the line of celebrity-endorsed foods, created another sudden spike in customer traffic and surpassed the success of last year's Travis Scott meal just a week after launch. Which has served as a huge inspiration, as McDonald's has been confirmed to already have their next celebrity collaboration meal scheduled to launch this August.
Also according to official company statements, there were other factors that had to do with the quarterly growth reported nationwide. Aspects such as larger order sizes and higher menu prices, as well as increases in digital home orders, had a lot to do with it. Last but not least was the recent launch of its first national rewards program, which for the first time includes attractive free food offers, with the aim of maintaining and strengthening the digital momentum. Congratulations!
–
It may interest you: