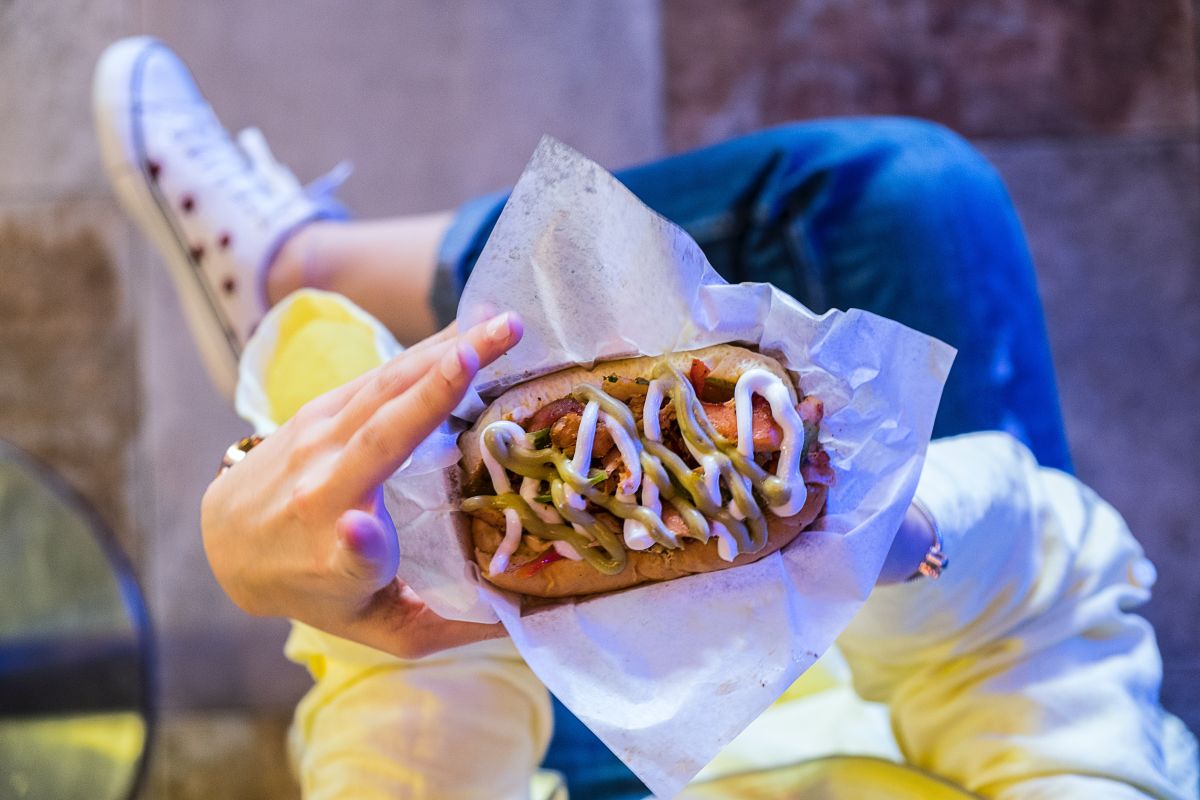 Without a doubt eating at restaurants and ordering food at home, it is a pleasure that we all turn to occasionally. In fact, there are emblematic restaurant chains that offer delicious alternatives that over time they have become legendary items on their menus. However, have you stopped to think about its nutritional contribution? It is very likely that without proper nutritional guidance, you end up ordering some dietary mess.
Based on this, we undertook the task of investigating the menus of the most popular restaurants in the country and analyzed the nutritional contribution of some of their most popular dishes with the aim of discover the most unhealthy alternatives. The reality is that there are famous appetizers, salads, pizzas, pastas, sandwiches, hamburgers, desserts and other dishes, which are not only a caloric bomb; They stand out for their high content of saturated fat, sodium, refined flours and other follies that deteriorate health. It is undeniable to say that are a direct cause of weight gain and in the long term a high consumption of this type of food, it is an important risk factor in various chronic diseases.
1. Chili's White Spinach Cheese
Any snack whose main ingredient is cheese and French fries will not bring very good health consequences. Let's face it, plenty of cheese and oil is the obvious synonym for a super calorie snack. In addition, it is a starter that has a exorbitant amounts of fat, carbohydrates, and sodium, and in general a low contribution in quality nutrients. If you are looking to order a snack at Chili's, a healthier recommendation is the Original Chicken Crispers, they have much fewer calories and grams of fat than nachos. And of course, much less sodium.
Nutritional value per plate: 1,430 calories, 87 g fat (28 g saturated fat, 1 g trans fat), 3,110 mg sodium, 127 g carbohydrates (12 g fiber, 10 g sugar), 37 g protein
2. Uno Pizzeria & Grill's Mucho Nachos
Not in vain do they receive their peculiar name A lot of Nachos and they are actually as excessive as they sound– The plate is packed with tortilla chips, cheddar cheese, mozzarella, salsa, beef chili, black olives, banana and jalapeño peppers, finished with a generous dollop of sour cream. This powerful combination provides approximately 3/4 parts of the recommended daily intake of saturated fat and more than 1,600 milligrams more sodium. Too much to lose for a single entry.
Nutritional value per plate: 1,700 calories, 61 g fat (14 g saturated fat, 0 g trans fat), 3,930 mg sodium, 199 g carbohydrates (1 g fiber, 13 g sugar), 66 g protein
3. Uno Pizzeria & Grill's Pizza Skins
Dine at Uno Pizzeria and not eat one of their infamous deep dish cakes are a sin. However, it is one of the most caloric dishes that exist, it will be worth sharing and being measured: is an amazing full source of fat and carbohydrates. The characteristic thick crust is filled with even more carbs with the addition of mashed potatoes, that's not all it is finished off with bacon and cheddar cheese. Without a doubt, a dish to share and enjoy very occasionally Provides the calories for a whole day!
Nutritional value per plate: 1,970 calories, 131 g fat (43 g saturated fat, 0 g trans fat), 2,800 mg sodium, 146 g carbohydrates (7 g fiber, 8 g sugar), 53 g protein
4. Chili's Texas Cheese Fries with Chili
Sure, French fries alone are a high-calorie food, however. add bacon, jalapeños, green onions, and ranch dressing It's complete madness! Turns out, this hearty dish is packed with saturated fat and sodium – it's far from a healthy side dish. So better avoid them or try to share them among many diners.
Nutritional value in order: 1,650 calories, 110 g fat (45 g saturated fat, 0 g trans fat), 3,650 mg sodium, 99 g carbohydrates (8 g fiber, 3 g sugar), 68 g protein
5. Cheesecake Factory Chinese Chicken Salad
There is not much more to say: this salad contains more sugar than two Hershey chocolate bars. Without a doubt it is far from the benefits and lightness that we seek when eating salad. Remember that many restaurant salad options can contain more calories than a hamburger.
Nutritional value per full plate: 1,180 calories, 72 g fat (9 g saturated fat, 0 g trans fat) 1,720 mg sodium, 88 g carbohydrates (14 g fiber, 50 g sugar), 56 g protein
6. Little Caesars' 3 Meat Treat Pizza
This thick crust pizza It is one of the most popular options at Little Caesar's, as if that were not enough, it is stacked with a mixture of three types of processed meats: pepperoni, Italian sausage and bacon. In just one slice, you'll get one more gram of saturated fat than a Hershey chocolate bar contains, plus it's high in sodium and refined flours, and of course almost 500 calories. A lighter pizza is worth considering.
Nutritional value per 14-inch slice: 434 calories, 21 g fat (9 g saturated fat, 0.4 g trans fat), 908 mg sodium, 40 g carbohydrates (2 g fiber, 2 g sugar), 19 g protein
7. Cheesecake Factory Fettuccini Alfredo with Chicken
Of course, pasta is considered one of the higher carbohydrate foodsHowever, it can be a very nutritious food if we know how to accompany it with the right ingredients and sauces. Without a doubt the Fettuccini Alfredo from Cheesecake Factory is the worst idea, it contains an impressive 154 grams of fat. To make it even clearer: a stick of butter contains 92 grams of total fat. It is also a dish that even exceeds the recommended calories per day, think twice.
Nutritional value per plate: 2,300 calories, 154 g fat (86 g saturated fat, 5 g trans fat), 2,720 mg sodium, 145 g carbohydrates (6 g fiber, 9 g sugar), 85 g protein
8. The Cheesecake Factory Caramel Pecan Turtle Cheesecake
We cannot leave without talking about desserts, although they clearly contain sugar and are high in calories, it is not a good sign that a slice of cake provides 1,000 calories. This caramel peanut cheesecake contains as much sugar as a pint of Ben & Jerry's Chubby Hubby ice cream.
Nutritional value per slice: 1,330 calories, 89 g fat (53 g saturated fat), 500 mg sodium, 126 g carbohydrates (6 g fiber, 105 g sugar), 16 g protein
9. PF Chang's The Great Wall of Chocolate
Without a doubt this is one of the most caloric desserts of all time and the reason is quite obvious: it is a dessert made with 6 layers of chocolate cake, with sprinkles and bitumen. It is simply the greatest excess of all: one slice provides 1,700 calories.
Nutritional value: 1,700 calories, 71 g fat (30 g saturated fat, 0 g trans fat), 1,410 mg sodium, 259 g carbohydrates (14 g fiber, 190 g sugar), 17 g protein
–
It may interest you: