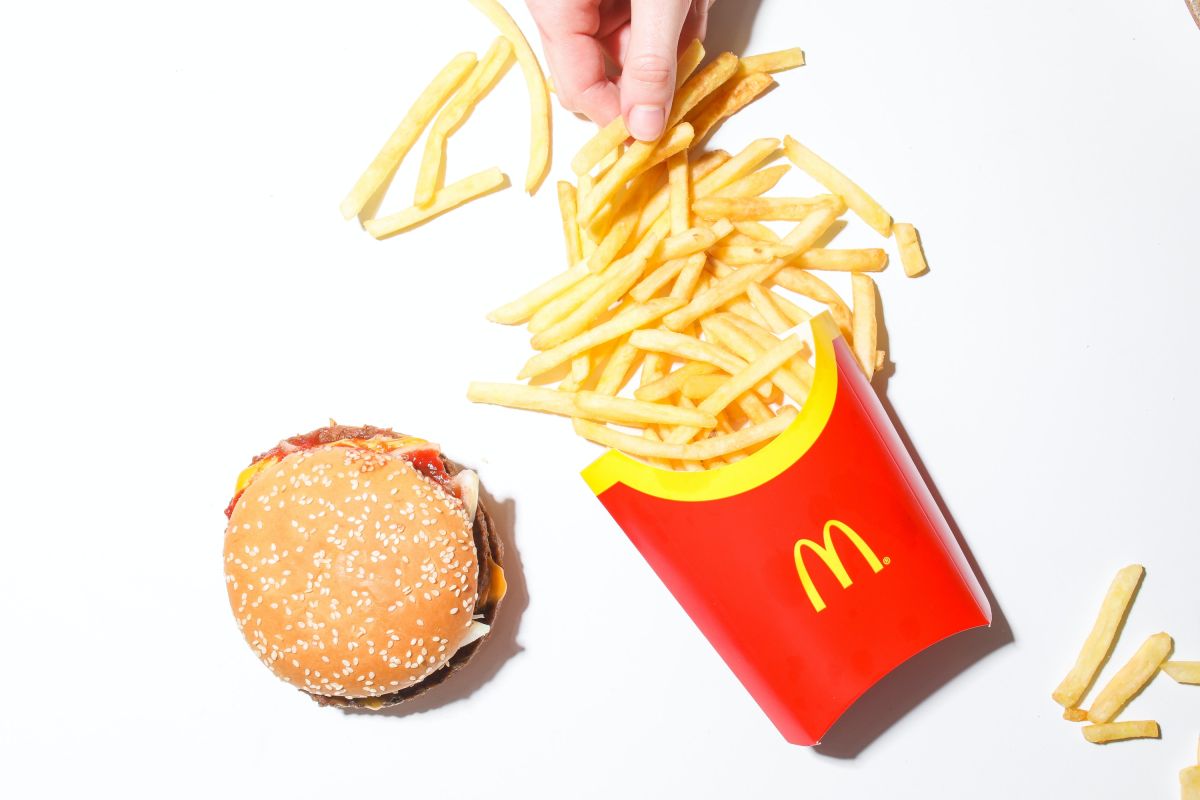 Photo: Photo by Polina Tankilevitch from Pexels / Pexels
It is undeniable to say that McDonald's is the fast food giantIt is a fact that over the years its evolution has been unquestionable. Based on this, they have become one of the most iconic and emblematic chains of all time, and in large part it is related to their ability to adapt to the trends of the moment. And of course one of his most anticipated proposals is introduction to the menu of plant-based alternatives, specifically last November 2020 they announced for the first time their new hamburger called "McPlant". We now know that it is an idea that born from the collaboration with Beyond MeatThe sad news for some is that it is currently a product that is only available in test markets. So in various parts of the world we will have to wait to taste this innovative proposal.
The McPlant hamburger, as its name suggests, is made with a vegetarian burger and arrives as a plant-based diet friendly option, which supplements the traditional beef or chicken burgers. According to McDonald's statements, they assure that it is a product that has the same kind of flavor you would expect from one of their iconic burgersAmong the aspects that stand out the most is a careful attention to texture and "resistance to chewing". The company ensures that this new burger is for people who want "Eat flexibly."
This launch comes as a breath of fresh air for many people who are changing their diet and who want to continue having the alternative of occasionally indulge in a guilty meal with the traditional McDonald's stamp. In addition, it is important to say that betting on a plant-based diet goes far beyond a fad, it is a lifestyle that actively promotes health. It is directly associated with the prevention of chronic diseases, improves and lengthens life expectancy, optimizes physical and mental performance, is a great ally of the state of mind and is the best proposal to protect the environment.
For the moment McPlant is now available for purchase in Sweden and Denmark, two test markets that can shape the future of the product when it launches elsewhere. You are probably wondering why McDonald's chose these two countries, which in a way is not surprising and they have valuable arguments about it. For example: for years Sweden has been successfully selling a sandwich called McVeganIn addition, more and more people are now joining a plant-based diet and therefore vegan products are not unusual in grocery stores.
There are some considerations to take into account, especially for people who follow a very strict diet. While the McPlant Burger comes with a plant-based patty, they are grilled along with the meat patties, which means that it is not a vegan product. A point in favor for the hamburger lovers of this chain is that its vegetable option has the classic twist on McDonalds unbeatable burgers and they are prepared with cheese, lettuce, tomato, onion and the classic pickles, as well as mayonnaise, tomato sauce and mustard.
The hamburger developed for McPlant is mainly based on pea protein, as well as in a smaller amount of rice protein. Although it was tested in Sweden or Denmark a few months ago, at the moment it is not clear when it will be available in other markets. Although according to the official statements of the company to Bloomberg, the company is ready to implement the product in other regions and one of the main and most anticipated of course is the United States.
Undoubtedly, a pleasant news that we will look forward to and that invites us to enjoy our favorite foods from a different perspective and mentality. And above all more friendly to the environment and health.
–
It may interest you: