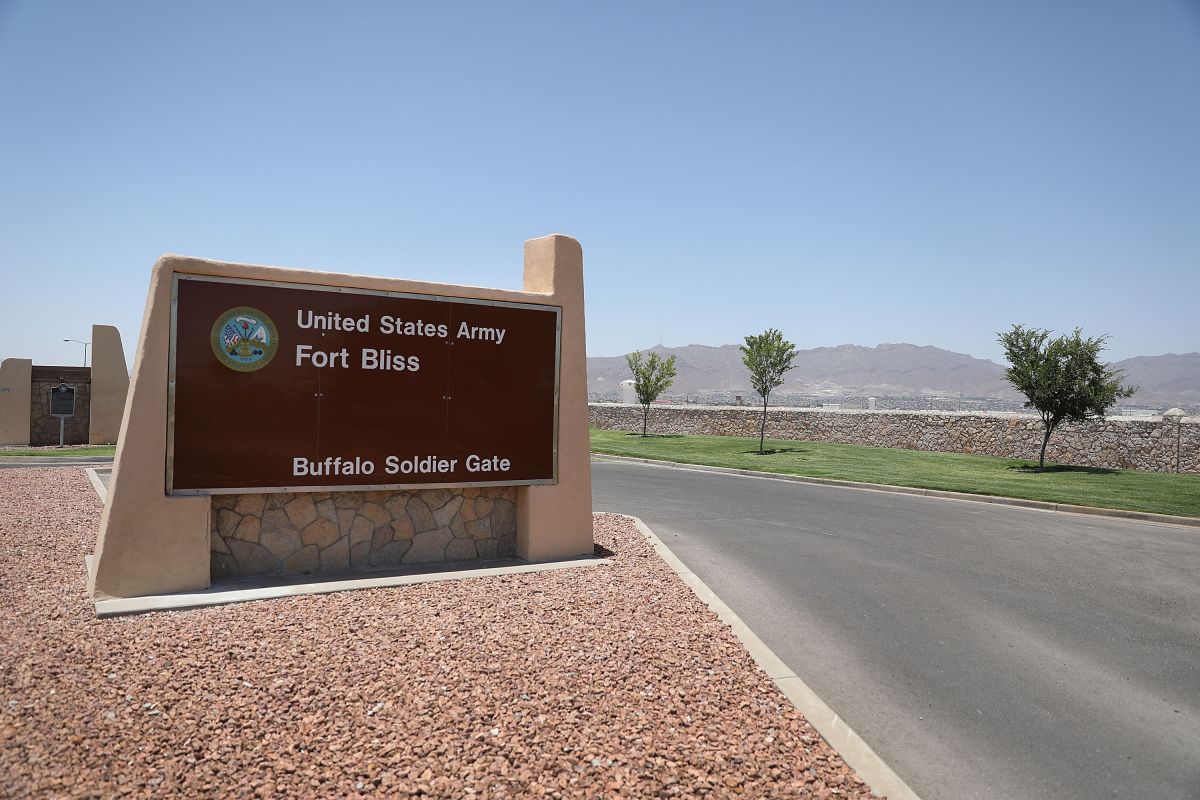 Photo: Joe Raedle / Getty Images
A woman who belongs to the American military service reported being assaulted by a group of Afghan refugees at Fort Bliss, New Mexico, and the FBI began his research on the matter.
According to Lieutenant Colonel Allie M. Payne, director of public affairs for Fort Bliss, the soldier, who has not revealed his identity, was helping evacuees from Afghanistan to the United States, and a small group proceeded to assault her at the Doña Ana Complex on September 19.
"We take the allegation seriously and refer the matter appropriately to the Federal Bureau of Investigation."Payne said in a statement.
"The safety and well-being of our service members, as well as everyone in our facilities, is a priority. We immediately provide the appropriate care, advice and support to the service member "Payne added.
Faced with episodes like this, security measures are being implemented, such as patrols that will be under surveillance and with greater lighting, he reviewed. ABC News.
"We received the referral from Fort Bliss and our office is investigating the allegation."the El Paso FBI said in a statement.
The location of the Doña Ana Complex is approximately half an hour north of Fort bliss, in El Paso, Texas, across the border from New Mexico. Normally it was used as a shooting range, but it became a city of expansion tents to receive evacuees from Afghanistan.
The US government chose Fort Bliss two weeks ago, giving the media access to one of its facilities, which houses tens of thousands of Afghan evacuees. who were evacuated from Kabul during the chaotic withdrawal process following the arrival of the Taliban forces to power.
It is estimated that some 10,000 evacuees are on the premises until they can be processed and relocated, US officials said. They also pointed out that the evacuees had undergone a thorough investigation process before being transferred to North American soil.
Earlier in the week it was learned that two refugees staying at Fort McCoy face criminal charges for separate incidents, it reported. WHBL.
Mohammad Haroon Imaad, 32, is accused of assaulting his wife by strangling and suffocating on 7 September. If convicted, he would face a maximum penalty of 10 years in jail.
Another of the chaos was that of Bahrullah Noori, 20, accused of attempting to have forced sex with a minor. Authorities indicate that he was four years younger than the alleged aggressor, for which he would face a sentence of 30 years or life imprisonment.
You may also like:
Trump surpasses Biden in popularity after Afghanistan crisis and amid immigration problems
Afghanistan: America's Biggest Businesses That Made the Most Money from the War
Taliban asked to participate in the UN General Assembly


Source-eldiariony.com