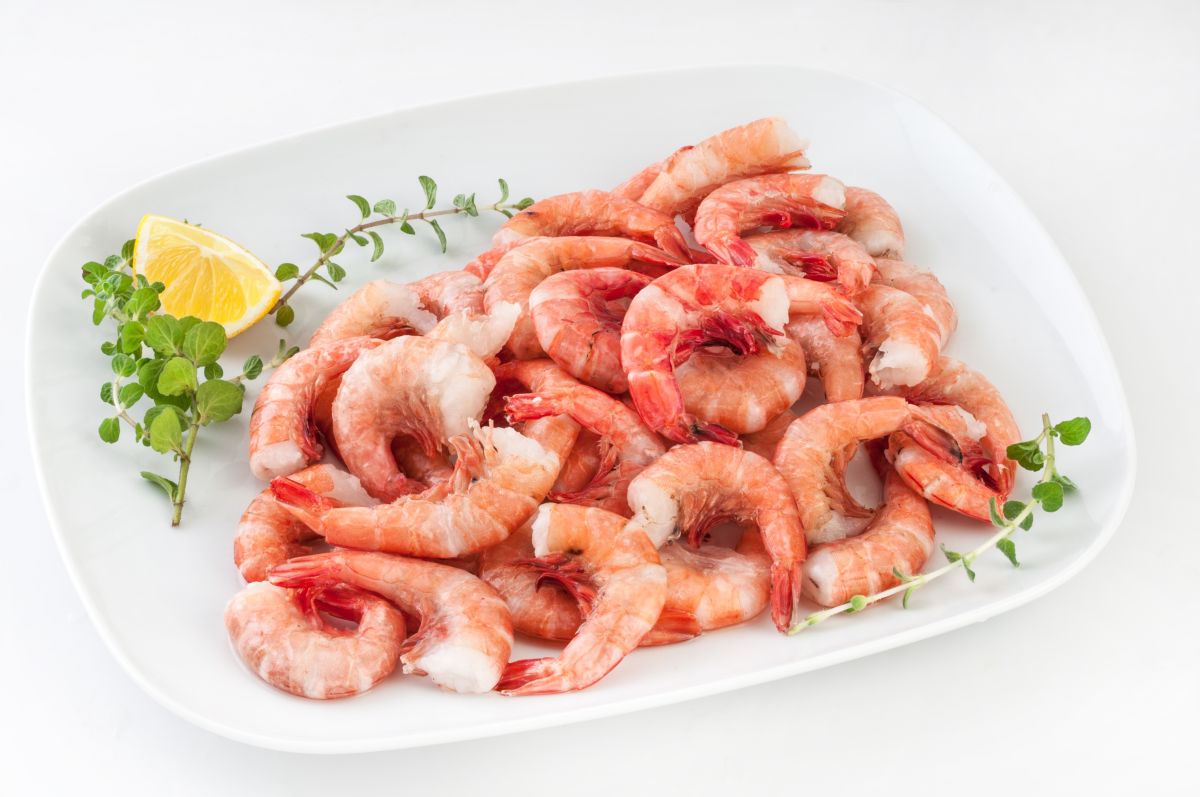 Federal health authorities announced that a significant shipment of frozen shrimp was recalled and sold to retail grocery stores such as Whole Foods, Meijer and Food Lion.
According to information issued by the Food and Drug Administration (FDA), this action was determined after multiple reports indicate that there have been "diseases related to salmonella".
What was found by the federal administration has had repercussions that they are making a public call on different platforms in order to alert the US population not to consume frozen shrimp sold in retail stores.
Genji Pacific LLC. Alert on Shrimp Sushi Rolls in Relation to the Shrimp Recall Initiated by Avanti Frozen Foods Due to Potential Salmonella Contamination https://t.co/EddAn2HhqB pic.twitter.com/kvmHiQiO7u

– US FDA Recalls (@FDArecalls) August 16, 2021
It is not the first time that this year with a health issue related to the sea, since in February in Florida a bacterium was detected that devoured the flesh of those who bathed on the beaches of that state. As in this case, a strong campaign had to be carried out so that people had an idea of ​​the consequences.
According to the FOX chain, the food firm Avanti, stated that the product recall "will cover a large amount that has not been associated with any disease, but it was carried out after a meeting with the FDA and the CDC, which it reflects Avanti's commitment to health ".
Although the company reported that it is extending the recall as a precautionary measure, there have already been nine case reports related to frozen shrimp products. Avanti stated that it has "taken various preventive measures and initiatives to eliminate the potential for future contamination."
According to the CDC, salmonella is an organism that can cause serious and sometimes fatal infections in children, people with illnesses, or the elderly, and others with weakened immune systems.
Healthy people infected with Salmonella present with fever, diarrhea, nausea, vomiting, and abdominal pain. In rare circumstances, Salmonella infection can cause the body to enter the bloodstream and lead to more serious diseases such as arterial infections, endocarditis, and arthritis.
Consumers who have purchased the product are urged not to consume it and return it to the place of purchase. In the statement, the communication channels with the company were provided at +914023310260 / + 914023310261, Monday through Friday: from 10:00 AM to 5:00 PM, in order to answer questions.
You may also be interested: Beyond Meat, supplier of vegan meat to McDonald's, will produce "dairy" without animal ingredients