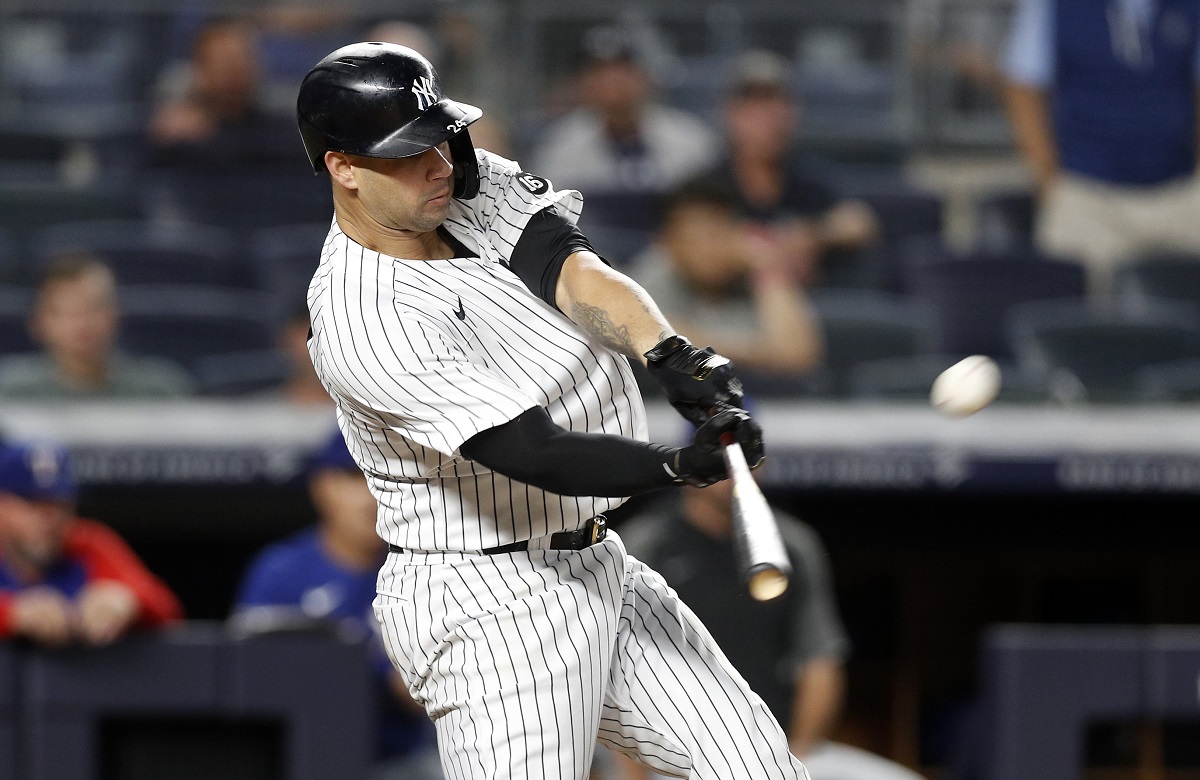 When everything seemed lost New York Yankees reacted to have serious postseason aspirations again. In fact, the Mules swept Texas Rangers in three games and are the second wild card in the American League with nine games remaining in the season.
This Wednesday the Venezuelan Gleyber Torres was opportune to tie the tie against the Texans, by dispatching a double RBI in the eighth inning. Joey Gallo hit the fourth line of the game, followed by Gary Sanchez exploding a two-run homer to lead the final 7-3 win.
The New York reaction came after two outs with Torres' hit, they were able to score four times to dispatch the bottom of the West Division. The win went to Chad Green (9-7), who worked flawlessly in the eighth and the loss was credited to Spencer Patton (1-2). Aroldis Chapman closed the game, but without a save situation.
Schedule by the joker
Again appears Boston Red Sox on the Yankees' path heading into the playoffs. From this Friday Aaron Boone and his team will travel to Fenway Park to compete against the Bostonians for three days in a row.
Right now New York leads the Toronto Blue Jays by half a game in the second and final wild card of the American League. Therefore, each game will be played as a final in the ninth in Manhattan.
Boston has the first wild card two games ahead of the Yankees. Therefore, a New York sweep in Massachusetts would leave them more relaxed before visiting Toronto from Tuesday, September 28 to Thursday, September 30.
In Boston:
Yankees vs. Red Sox: Friday at 7:10 p.m. ET
Yankees vs. Boston: Saturday at 4:10 p.m.
Yankees vs. Boston: Sunday at 7:08 p.m.
In Toronto:
Yankees vs. Blue Jays: Tuesday at 7:07 pm
Yankees vs. Blue Jays: Wednesday at 7:07 pm
Yankees vs. Blue Jays: Thursday at 7:07 pm
In New York:
Rays vs. Yankees: Friday 10/1 at 7:05 PM
Rays vs. Yankees: Saturday 10/2 at 1:05 PM
Rays vs. Yankees: Sunday 10/3 at 3:05 PM
Read also: List of the 20 highest paid athletes in the world according to Forbes magazine


Source-eldiariony.com