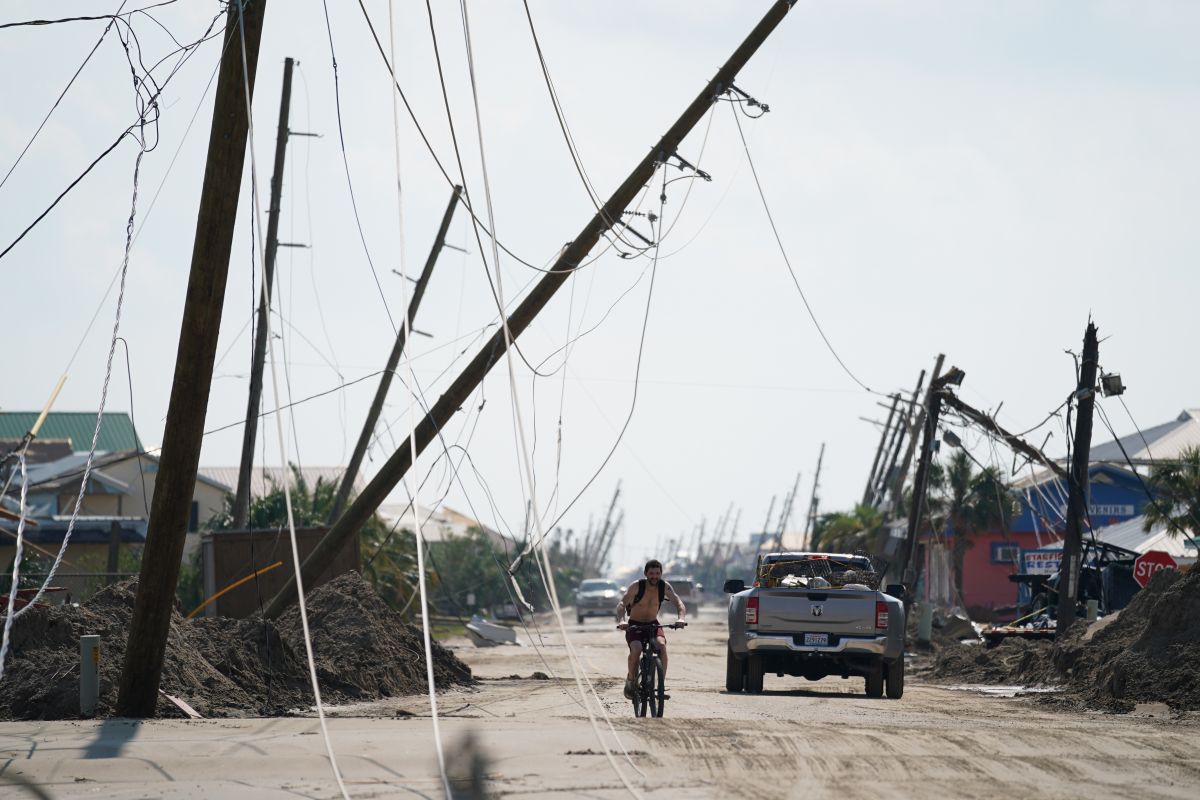 Just 16 years after Hurricane Katrina wreaked havoc in Louisiana, Ida slammed onto the coast on August 28, proving her strength by reversing the course of the Mississippi River.
The state has been declared by President Joe Biden as a major disaster area and thousands of people are rushing to seek help, emergency shelters and programs that allow them to get help immediately.
More than a million people are dealing with power outages, floods, cleaning and home repair. In case you or a family member have been affected by the weather phenomenon there are different agencies and institutions that are providing support.
Food aid
If you are having trouble finding food, the US Food and Nutrition Service offers a contact map for your state to help you find food. You can also check out the Supplemental Nutrition Assistance Program. For help you can call 211 or visit the website 211.org.
There are also different local organizations that are providing help:
Related: Hurricane Ida Affects Gasoline Production, Causes Prices To Soar
How to find a shelter
In the event of an emergency evacuation or if your home has become uninhabitable, you can find an emergency shelter in your area. You can also find a nearby shelter using the Disaster Recovery Center app or by texting CCD and using your zip code to 43362. To find an open shelter, you can text SHELTER and your code Postal to 43362.
You can also check out the help of the following organizations:
Related: Labor Day 2021: Home Depot and Lowe's Started Appliance Deals
The passage of Hurricane Ida has left more than fifty fatalities.
Mortgage help
If your home was damaged by Hurricane Ida, you will need to contact the insurance company as soon as it is safe to do so.
Federally backed mortgage companies Fannie Mae and Freddie Mac have announced special provisions that allow homeowners to take a breather on mortgage payments at intervals ranging from three months to a maximum of 12.
During this break in payments, there will be no late fees and late payments will not be reported to the credit bureaus.
Both Freddie Mac and Fannie Mae have established special resources to help homeowners affected by the hurricane damage.

"Together with our mortgage servicers, Freddie Mac stands ready to provide immediate mortgage relief options to those affected by Hurricane Ida," according to a statement from Bill Maguire, Freddie Mac's vice president of single-family portfolio management to the agency. AP.

To contact Fannie Mae Freddie Mac:

In the event your mortgage is not backed by Freddie Mac or Fannie Mae, there are other assistance programs you can turn to:

Related: For late mortgage or utility payments: Homeowner Assistance Fund provides $ 10 billion in stimulus via IRS to cover debt
Additional mortgage assistance programs
Program contact information
National Center for HUD-Insured Mortgage Services 877-622-8525 or FHA Resource Center 800-CALL-FHA (5342).
HUD Approved Housing Counselors 800-569-4287 or hud.gov
VA Veterans Home Loans 877-827-3702
VA Specially Adapted Housing Grant Funds 877-827-3702
Rental assistance
Renters insurance policy coverage
The renters insurance policy covers the risks of most storm damage, such as rain, wind, failure, and fire.

Damage to personal property is also typically covered, including furniture and electronics.

Some policies offer additional coverage of living expenses in case you have to vacate your home to temporarily stay in a hotel, or they cover the cost of meals.

If you have a separate renters flood insurance policy, you can also receive flood protection from Hurricane Ida by contacting your insurance company and filing a claim.

The CDC's rental moratorium ended on August 26, but there are still local programs available to provide rental assistance and utilities.

Related: Hispanic and African American women are the groups that suffer the most from eviction cases because they cannot pay their rent

Federal ERA program

The U.S. Department of the Treasury's Emergency Rental Assistance Program provides assistance for a variety of expenses:
Water
Electricity
Gas
Fuel
Sewerage
Trash cleaning
Internet
Reasonable late rates
Moving expenses
Other rental fees and expenses
The availability of services depends on your local program and may include additional housing stability services, such as legal advice and representation. You can get more information on the Treasury Department website.