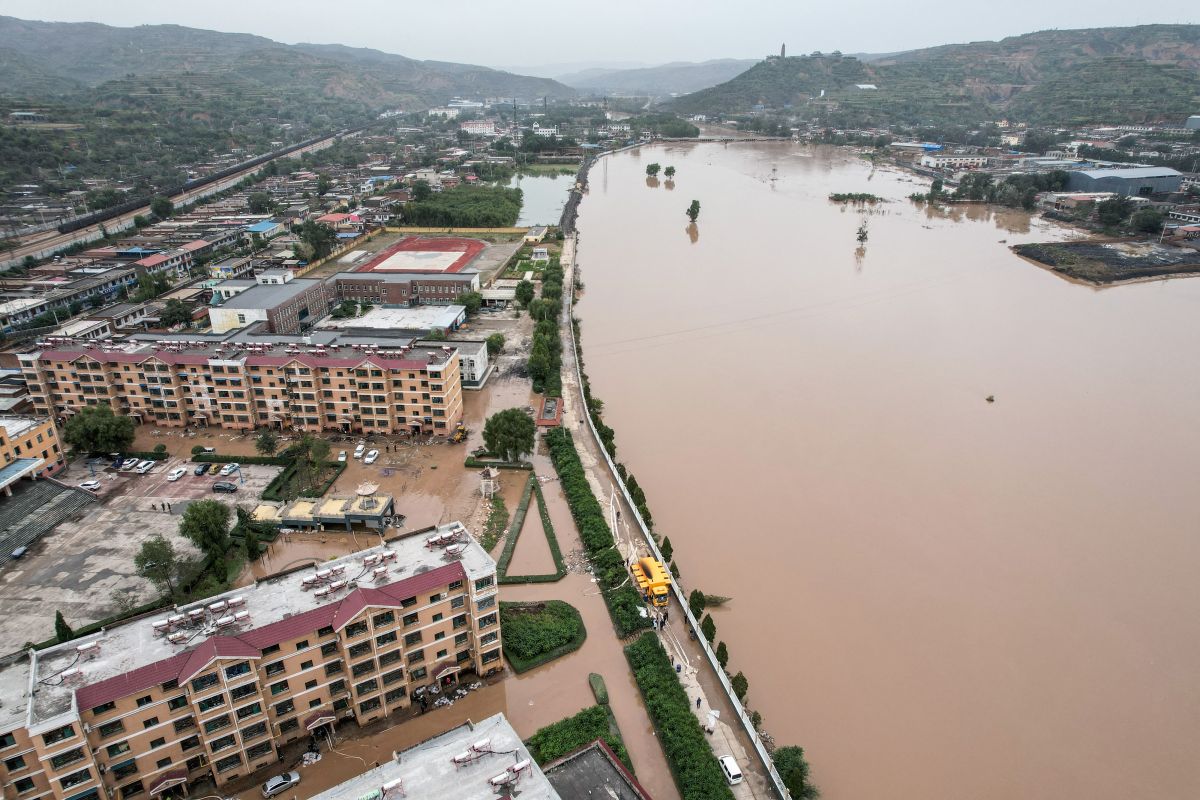 Photo: China OUT / Getty Images
At least 15 dead and three missing have left torrential rains in Shanxi, north China. About 20,000 houses were destroyed by the water due to the floods, according to the local CGTN media.
Local authorities indicated that the rains and floods in the Asian giant have affected almost two million people in recent weeks. Of the total, 120,000 Shanxi residents have had to move to other provinces.
The torrential rains began in China on October 2Since then, the water has damaged thousands of hectares of farmland and approximately 20,000 homes have been destroyed, according to the outlet.
The Chinese government estimates the total damage to be $ 800 million.But the number could rise as authorities report more water damage.
For its part, the state news agency Xinhua explained on Wednesday that the emergency situation caused by rains and floods has stabilized in recent hours and detailed that the water levels of rivers and streams are below the alert level. .
"The heavy rains that fell in Shanxi is the equivalent of three times the normal average rainfall of October in previous years"Said the Xinhua media.
In July, several floods affected the provinces of Henan and Hubei, killing more than 300 people and severe material damage.
Read also:
–Natural disasters impact the Mexican territory as much as its economy
–Hurricane Pamela category 1 makes landfall in Sinaloa Mexico and leaves severe flooding in its wake
–VIDEO: Rivers of lava on La Palma cause the evacuation of more than 800 people




Source-laopinion.com