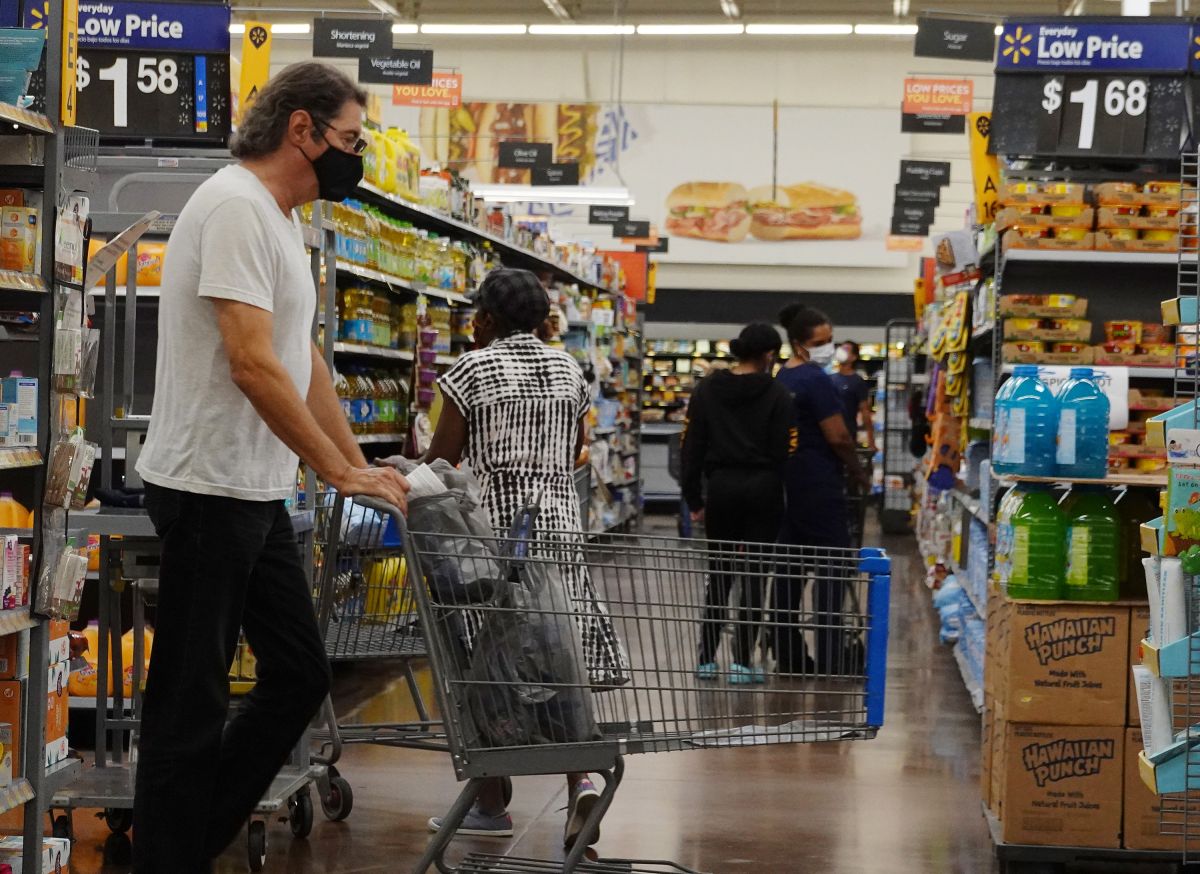 Photo: Joe Raedle / Getty Images
Florida reported 21,683 new cases of COVID-19, the highest total in a day in the state since the start of the pandemic, according to federal health data released Saturday, when its theme park resorts again began asking visitors to wear face masks.
The state has become the new national epicenter for the coronavirus, accounting for about a fifth of all new cases in the US.
Florida Republican Governor Ron DeSantis Resisted mandatory mask mandates and vaccine requirements And, along with the state Legislature, it has limited the ability of local officials to impose restrictions designed to stop the spread of COVID-19.
DeSantis on Friday banned school districts from requiring students to wear face masks when classes resume next month.
The latest figures were recorded on Friday and published Saturday on the website of the Centers for Disease Control and Prevention (CDC).
The numbers show how fast the number of cases is increasing in the Sunshine State: Just one day earlier, Florida reported 17,093 new cases daily. The previous peak in Florida had been 19,334 cases reported on January 7, before the availability of vaccines became widespread.
Florida coronavirus cases jumped 50% more in a week
The figures released Friday by the Florida Department of Health could not be more grim for the week of July 23-29, with a total of 110,477 new infections, compared to 73,196 registered the previous week, and 108 deaths. This week's figure shows an average of more than 15,700 new cases daily.
Additionally, the positivity rate rose from 15.3% last week to 18.1% the week ending this Friday, the only day the Florida Department of Health provides information on the incidence of covid-19.
Until today, since the start of the pandemic in March 2020, In Florida, a total of 2,590,699 cases of covid-19 are counted.
The skyrocketing rise in new cases in Florida comes as the U.S. Centers for Disease Control and Prevention (CDC) noted that the highly communicable delta variant of the coronavirus can be spread among fully vaccinated people almost as much as among fully vaccinated people. who have not received any doses.