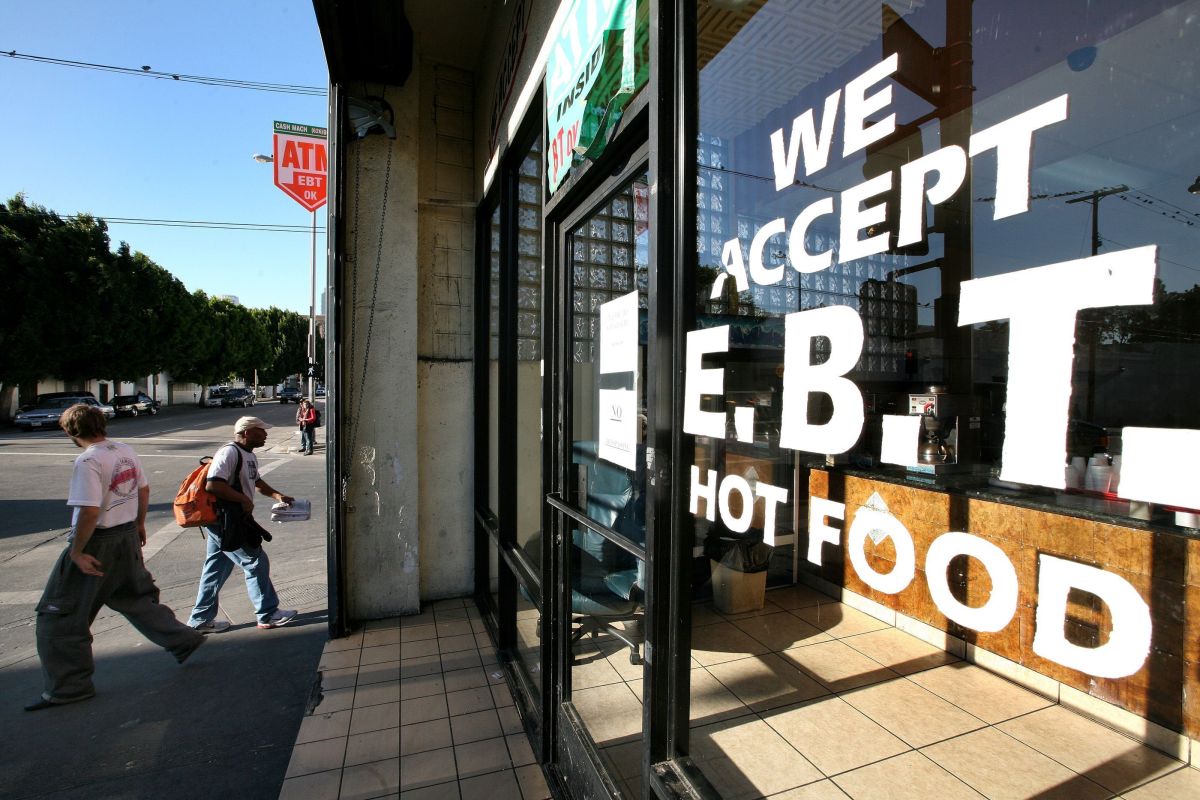 Photo: Aurelia Ventura / La Opinion) / Impremedia
Food banks couldn't keep up with demand, with cars lining up for miles as people in need waited for groceries, as the coronavirus pandemic crippled the US economy.
When the hunger crisis worsened, the federal government stepped in to increase food stamp benefits.
Now what the food stamp upgrade will expire at the end of September and Many states are also reducing an additional income they gave during the pandemic, millions of people receiving Supplemental Nutrition Assistance Program (SNAP) benefits will see their food stamp payments decrease, according to CBS News.
Additional funding from the federal government helped expand the daily food stamp benefit to $ 7 per person, compared to $ 4 before the pandemic crisis, according to Ellen Vollinger, legal director of food stamps at the Food Research and Action Center, or FRAC, a nonprofit anti-hunger group.
Without the additional 15% in profit, a typical food stamp payment falls short of low-income meal costs in 96% of counties of the United States, according to an analysis by the Urban Institute, a centrist think tank.
$ 4 a day for food is not enough
The decrease in the food stamp benefit It comes amid continuing financial difficulties for many Americans and as uncertainty about economic recovery returns, as the COVID-19 Delta variant spreads across the country and sick and dead cases rise.
Food stamp recipients have benefited from the 15% increase as well as additional emergency state funding for the program, and both sources of increased money bring benefits to $ 7 per person per day, according to FRAC.
But some states are also cutting their emergency food stamp funds, increasing the risk that food stamp benefits will be insufficient for some families.
Reducing food stamp benefits to the previous $ 4 a day, the equivalent of $ 1.33 per meal, could increase the economic insecurity of vulnerable Americans, experts say.
"$ 4 per person a day is not enough for a diet that will give you all the healthy options you want," said Vollinger. "There will be real difficulties on October 1 if something is not done to mitigate it."