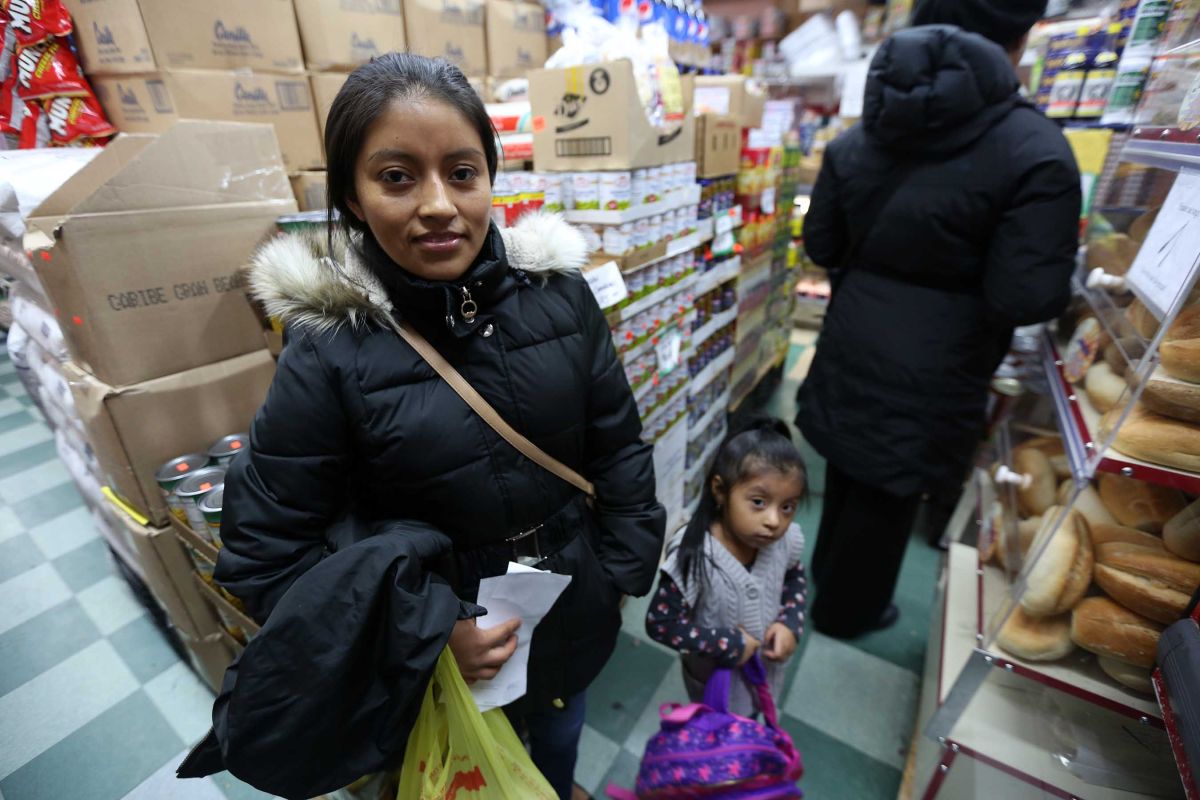 Photo: Mariela Lombard / El Diario Nueva York
The food stamps that are distributed among the people who have the least due to their economic precariousness have been a real support on the part of the government. This help has been essential in the context of the coronavirus pandemic throughout the country, since this social program allows people to eat.
As the economic crisis worsened, the federal government stepped in to increase food stamp benefits by $ 7 per beneficiary. But like other assistance programs, the upgrade will expire at the end of September. Many states are reducing the added boost to food stamp payments.
According to CBS, Ellen Vollinger, legal director of food stamps at the Food Research and Action Center, or FRAC, said that the additional funding has helped expand the food stamp benefit to $ 7 per person, versus at $ 4 prior to the pandemic.
According to an analysis by the Urban Institute, it is estimated that less than an additional 15% in food stamp benefits is enough to cover food costs for low-income people in 96% of U.S. counties. Situation that highlights the economic inequality that exists in the country.
The eventual cut in coupon benefits occurs in a context of economic crisis, as well as the rise in the costs of goods and services, but it is also part of the uncertainty about the country's recovery as the Delta variant of the coronavirus it spreads throughout the country.
Even though the economy has been open for a few months, supported citizens have benefited from the 15% increase, as well as additional emergency state funding for the program, both sources of increased money. raise benefits to $ 7 per person per day.
In April, several governors announced that they would stop distributing supplemental federal unemployment benefits, under this logic already emergency food stamp funds are being cut. This action raises the risk that benefits will be insufficient for some families, especially the poorest.
According to experts and analysts on the subject, reducing food stamp benefits to $ 4 a day would make the beneficiary had only $ 1.33 per meal, assuming there were three, for that reason this could increase the economic insecurity of the most vulnerable Americans.
You may also be interested in: Tax Credit for Work Opportunity: how small businesses and companies that hire staff can request it