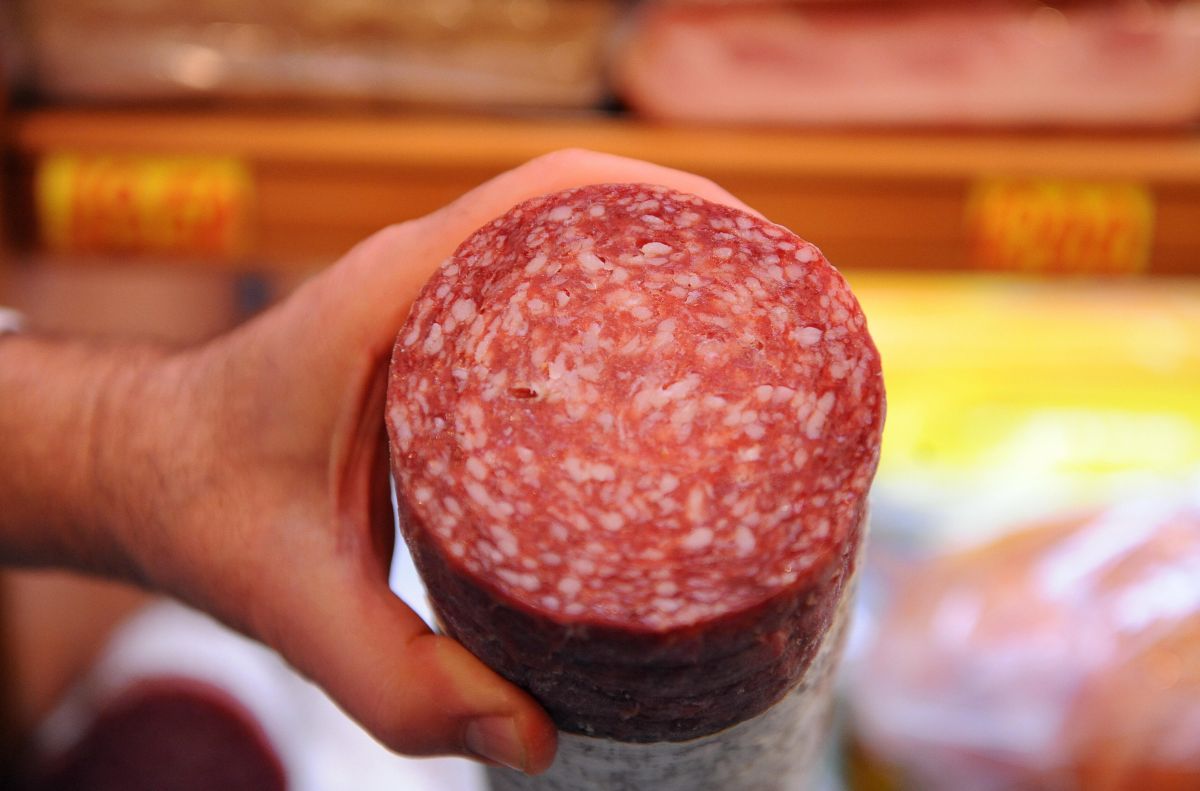 Photo: TIZIANA FABI / AFP / Getty Images
Fratelli Beretta USA is retiring about 862,000 pounds of Italian-style deli meat products for possible salmonella contamination.
The Food Safety and Inspection Service of the US Department of Agriculture announced during the afternoon of this Friday the recall of the Mount Olive company's packaging of 24 ounces of ready-to-eat meat. that were shipped to retailers across the country, including Costco stores.
The recall comes days after the Centers for Disease Control and Prevention (CDC) reported Tuesday that they were investigating two salmonella outbreaks in 17 states that are linked to deli meats.
The CDC updated its investigation Thursday and linked Fratelli Beretta's vacuum-sealed plastic packages to the outbreak.
Trays recalled include prosciutto antipasto, sopressata, salami and coppa. The expiration dates of the products are from August 27 to February 11, 2022 and the UPC is 073541305316.
Until now no deaths have been reported as a result of the outbreaksBut the CDC confirmed 36 sick people of which 12 were hospitalized between May and the end of July.
The USDA said through a statement that "it is a situation of danger to health in which there is a reasonable probability that the use of the product will cause serious and adverse consequences for health or death."
The recalled products have the establishment number "7543B" printed on the container along with the expiration date.
According to the CDC, California is the state with the most cases of outbreaks, registering sevenfollowed by Arizona with five, Illinois with four and Ohio with three. Michigan, Minnesota, Texas, and Washington had two cases each, while Colorado, Indiana, Maryland, Nevada, New York, Oregon, Utah, Virginia, and Wisconsin had one each.
Related: McCormick Recalls Seasonings From Retail Stores Over Possible Salmonella Contamination
Most people who get salmonella develop diarrhea, fever, and stomach cramps within six hours to six days after being exposed to the bacteria. The illness usually lasts four to six days, and most people recover without the need for treatment.
To avoid getting sick, the CDC advises heating all Italian-style meats to a temperature of at least 165 ° F or until they are smoky before eating.
If you have more questions about the food recall you can call the Fratelli Beretta USA hotline at 1-866-918-8738.
During the month of July, different products were recalled from the market, including Neutrogena and Aveeno sunscreens, Tyson chicken, Walmart muffins and Grimmway Farms organic carrots among the products.
You may be interested in the following news: