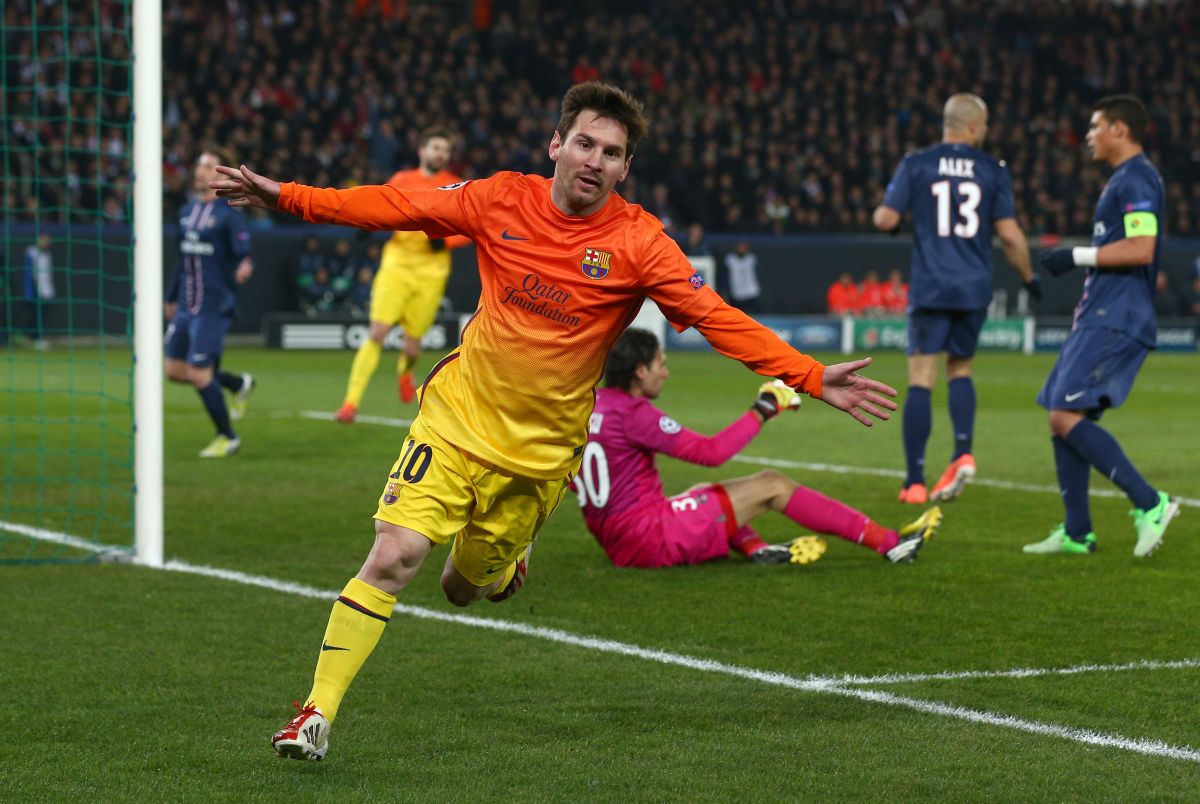 Photo: Clive Rose / Getty Images
Lionel messi He is already in Paris: he signed with PSG until 2023 after saying goodbye to Barcelona last Sunday. A week ago, the story was different. The Argentine had been the executioner of the Parisians in the UEFA Champions League on more than one occasion.
A great move by Messi triggered the goal that Pedro scored to eliminate PSG from the Champions League in the 2012/2013 season. At that moment it began to turn into the Parisian nightmare.
In the 2014/2015 season, Messi punished PSG again, this time in the group stage. He scored a couple of goals at the crossroads, before meeting again in the knockout phase, which was also won by Barcelona, ​​led by Luis Enrique at the time.
His most beautiful memory occurred in 2017: Barcelona and PSG met in the round of 16. And the comeback happened. After the 4-0 defeat of the Catalans in the first leg, the response came at the Camp Nou with a historic and incredible 6-1, in which Messi scored from a penalty.
In addition, after the comeback was a fact, Messi ran to celebrate close to the fans, which led to one of the most special moments and one of the most iconic photos of the Argentine with Barcelona.
In his last dance with Barcelona in the UEFA Champions League, he crossed paths with his new team. He scored in both round of 16 games and left everything on the field, but his rival was simply far superior.
Against PSG, Messi played 10 games and totaled:
Four wins, three draws and three losses.
Six goals.
An assist.
Now is the time to bring joy to your new club. Messi will debut in the PSG jersey in the coming days, and will begin to write a new story.
A new 💎 in Paris!

PSGxMESSI ❤️💙 pic.twitter.com/2JpYSRtpCy

– Paris Saint-Germain (@PSG_inside) August 10, 2021
Read more:
"Fuck Messi": Marseille fan, PSG's greatest rival, destroyed televisions due to Lionel's arrival in Paris [Video]
Neymar has already welcomed his friend Messi