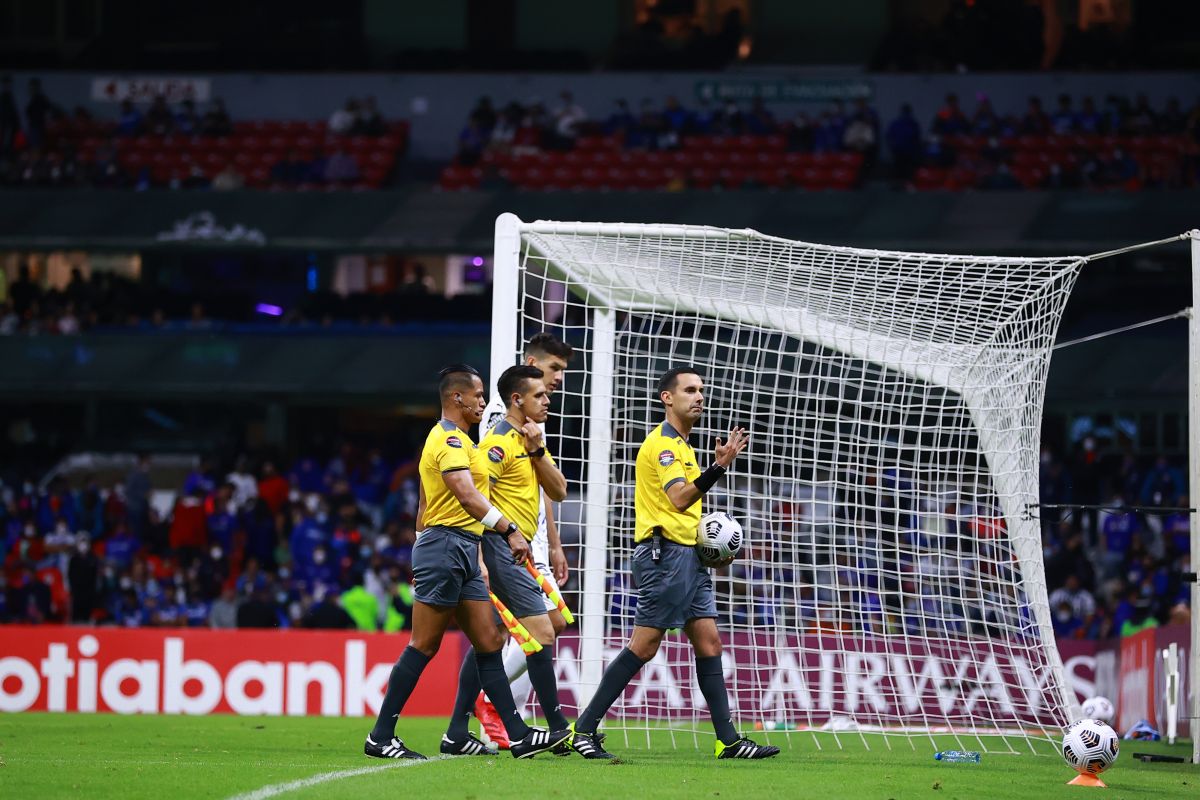 Photo: Hector Vivas / Getty Images
Unfortunately the homophobic scream it was heard again on a Mexican soccer field. The Cruz Azul was thrashed by Monterrey (1-4, aggregate 1-5) in the semifinals of the Concacaf Champions League and the fans who attended the Azteca Stadium responded badly to the win suffered by the Machine, shouting the aforementioned slogans against goalkeeper Esteban Andrada.
In the first half, when Cruz Azul fell 1-3 and their classification to the final of the continental competition was already very uphill, the homophobic cry began to be heard. With great force. The local sound warned attendees about this, but there was no improvement in behavior.
During the halftime the protocol was remembered. However, it was necessary to get to the point of suspending the game for the fans to see reason.
At minute 60 ′ the protocol was activated and the referees decided to withdraw from the Azteca Stadium field for a period of approximately 10 minutes, in which the culmination of the match was at risk.
In addition, fans were warned that those who kept making the aforementioned shout, would be expelled from the venue. The audience responded with boos.
Finally the match was completed. But the bad behavior of the fans was again in evidence.