On July 2 Gabrielle "Gabby" Petito, 22, and her boyfriend, Brian Laundrie, 23, began what they called the journey of their lives across the US Two months later, he returned to her home in Florida, but she never came back. What happened?
After 10 days after Laundrie returned, Petito was declared missing.
Laundrie refused to speak to the police investigating the disappearance of his partner and days later, it also disappeared.
This was reported to the North Port, Florida police by his parents. On September 17, the family told authorities that they had not been informed of their son's whereabouts for three days.
On Sunday, authorities found a body in the Grand Teton National Park, in Wyoming, and this Tuesday they confirmed that it is that of the missing young woman.
A coroner initially concluded that his death it was a homicide but he did not give any details of how it came about.
Here we collect what is known about the case.
Who is it Gabby petito
Petito set out with Laundrie in July from his hometown of Long Island, New York.
Laundrie and Petito were high school sweethearts, attending Long Island, New York.
They had moved in together at Laundrie's parents' home in North Port, Florida, in 2019, and got engaged in July 2020, according to their social media.
The two young men documented their nomadic "van life" through the national parks of the American West on Instagram and YouTube.
What happened during the trip
The details of what happened during the voyage are still unclear.
What is known is that Petito and Laundrie They started a truck trip on July 2, from New York.
The plan, according to his relatives, was to travel the country for four months, visiting and camping in national parks.
The couple was publishing images and videos of their adventure on their social networks.
---
Laundrie returned home alone on September 1 and 10 days later, Petito's family reported her missing.
Petito had been visiting Grand Teton National Park with Laundrie when she was last seen.
Following news of Petito's disappearance, police in the city of Moab, in southern Utah, where the couple had passed, released a video recorded on August 12, about two weeks before the young woman's disappearance. , which shows that they had had an altercation.
The video was recorded with a body camera of an agent who responded to a call by a possible incident of domestic violence involving Petito and Laundrie.
In the images, the young woman is seen crying and complaining about her mental health and acknowledging that they had been arguing more frequently.
According to a police report of the incident, Laundrie said Petito had beaten him after an argument.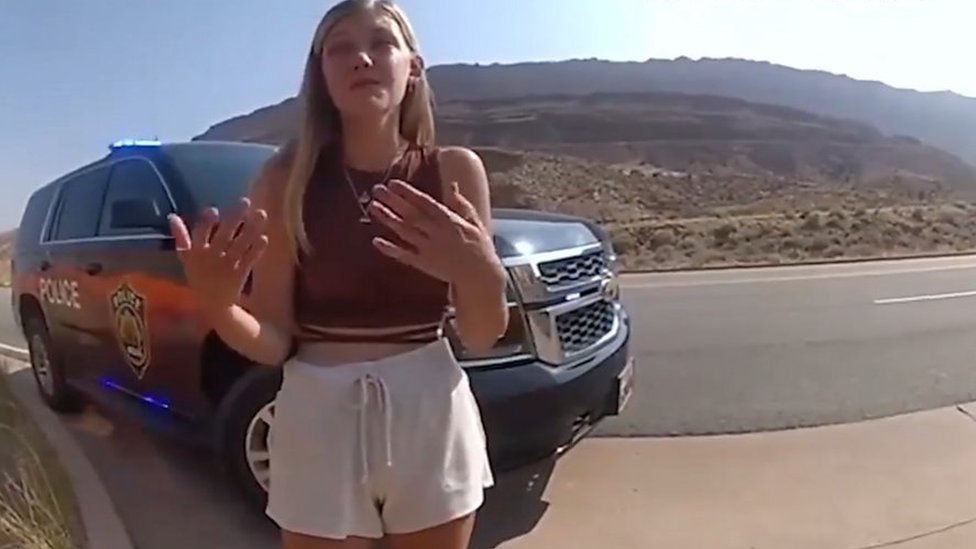 The police officers who recorded the video recommended that they spend the night separately, but did not press charges.
On August 19, a video was posted on a YouTube channel registered with Petito's email.
The recording showed the couple smiling, kissing and running along some beaches. Has been reproduced more than 3.2 million times.
Petito made a video call with his mother on Aug. 24 to tell her he was leaving Utah and heading for the Teton Range in Wyoming, according to Rick Stafford, Petito's attorney.
Her mother, Nicole Schmidt, told CBS New York that she and Petito used to talk three times a week during the trip.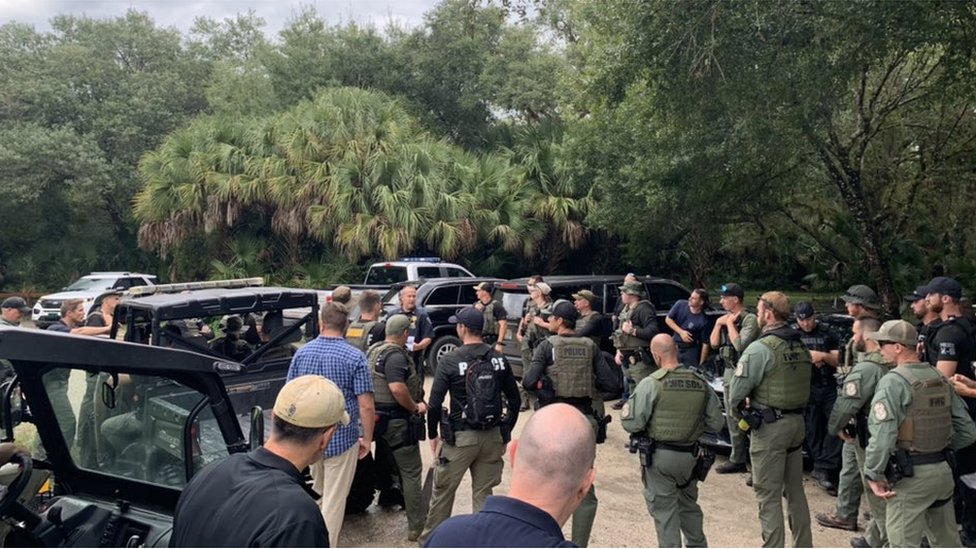 On August 25, Petito posted for the last time on Instagram, with the message "Happy Halloween." Your photo gallery did not include information upon your location.
The couple's social media updates on Instagram ended abruptly in late August.
The last time Petito's family heard from her was on August 30, through a text message that read: "There is no sign in Yosemite," a reference to the California national park.
Schmidt, the mother, doubts who sent this message.
Now the truck the couple was traveling in is being scrutinized by police for clues.
What do we know about Brian Laundrie
The police consider Laundrie a "person of interest" in the investigation, but have not charged him with any crime.
Following the boy's disappearance, North Port Police Chief Todd Garrison posted a Twitter petition on Wednesday addressed to Laundrie's attorney, Steven Bertolino, asking for a meeting with your client.
But through a statement, Bertolino said he had advised Laundrie not to speak to authorities because, in his experience, the couple is often the person authorities "turn their attention to in cases like this."
"The caveat that 'any statement you make will be used against you' is trueRegardless of whether my client had anything to do with Miss Petito's disappearance, "Bertolino said.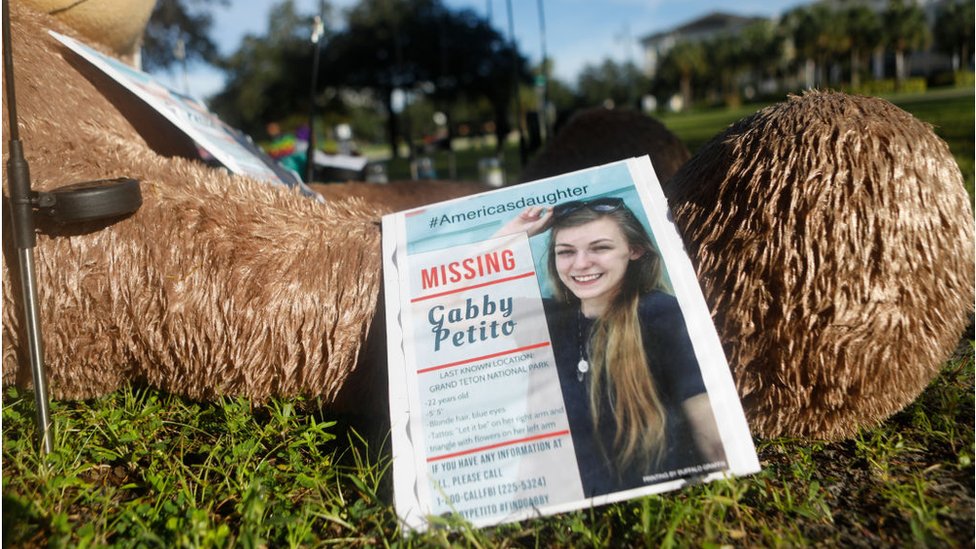 Investigators searched for Laundrie in the Carlton Preserve, a natural park north of North Port, where his family believed he had traveled.
The search operation carried out over the weekend included trained dogs and drones.
Finally, this Monday, the police suspended the search, stating that they had "exhausted all avenues to search" the area.
On the same day, authorities from the Federal Bureau of Investigation (FBI) inspected the Laundrie family home.
What remains to be known
After confirming that the body found is that of the young woman, investigators have to reveal how and where the body was found.
In addition, it is expected to be published the cause of death once the final autopsy results are obtained.
---
Now you can receive notifications from BBC Mundo. Download the new version of our app and activate them so you don't miss out on our best content.




Source-laopinion.com