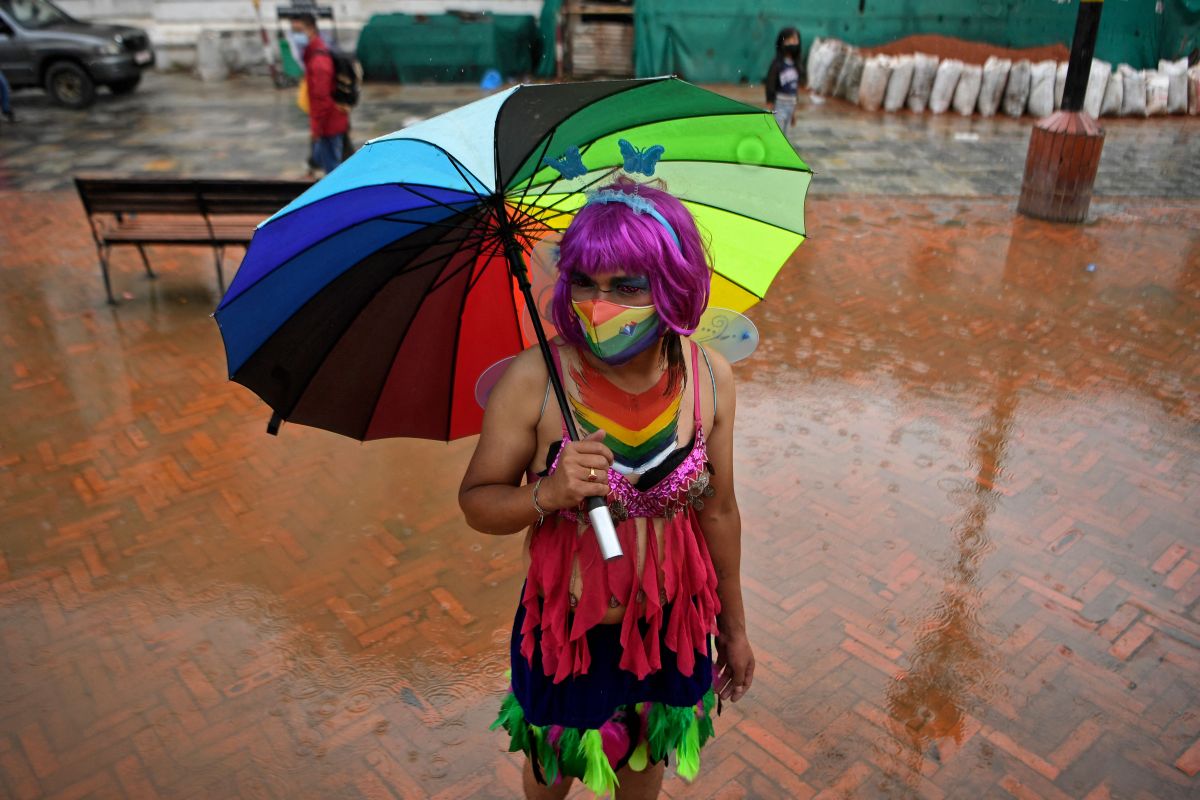 Photo: Prakash MATHEMA / AFP / Getty Images
A gay man trapped in Kabul, Afghanistan, said the Taliban they are "hunting" members of the LGBTQ + community in that country.
Through a video interview with the Daily Mail in which he appears – for his safety – with his face blurred, he denounces that members of the terrorist organization take pleasure in persecuting and killing people of a different orientation than heterosexuals.
"They brutally kill us. Not like others that they kill with a gun or a bullet, "said the source.
"They will use fire or they will behead us or stoned us, and they're going to enjoy that, it's acceptable to them, "the man continued.
One of his best friends committed suicide
The man related that one of his best friends committed suicide because he could not find anyone to listen to his voice.
"I tried to motivate him, give him hope, but he is not coming back and I cannot forget that moment. He was living as in a shadow, and he left as a shadow ", described the complainant.
The future of members of the LGBTQ + community in Afghanistan under Taliban rule is uncertain, but persecution and abuses against this group are expected to increase.
Afghan laws already prohibit homosexuality, and those who get involved in such relationships are persecuted and sentenced to prison.
The "sharia" or Islamic law is much more radical against gays. The extremist interpretation of this statute provides as a punishment death for the members of that community.
In an interview with Fox News earlier in the week, U.S. Special Forces sniper who served in Afghanistan and Iraq, Tim Kennedy, said he has personally seen insurgents. burning gays alive and throwing them off ceilings.
For her part, Nancy Kelley, executive director of the organization that advocates for the rights of the LGBT community Stonewall, anticipated the worsening of the deal with the Taliban. "For years, LGBTQ + Afghans have endured discrimination, abuse and persecution, including from the state," Kelly told i News.
"With the Taliban in power, we hope that the situation will deteriorate even more," said the activist.
Women are also being persecuted and discriminated against in Afghanistan, and their situation is expected to be complicated under the new regime.
It may interest you: