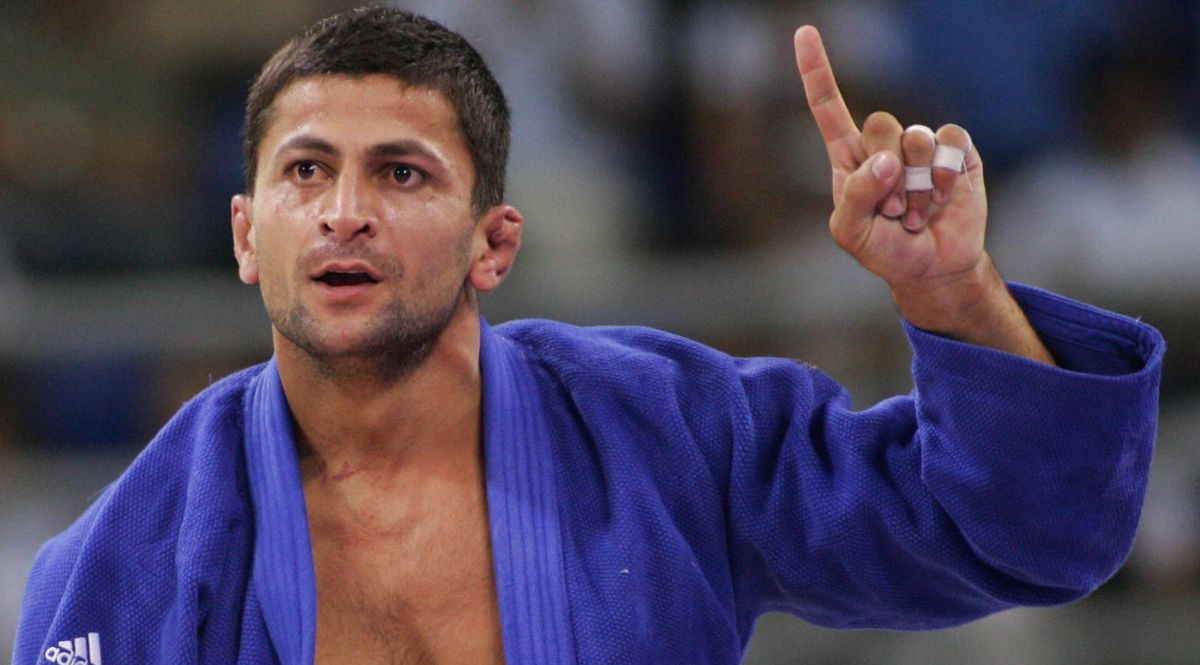 Photo: FRANCK FIFE / AFP / Getty Images
Georgia's first Olympic champion as an independent country, judoka Zurab Zviadauri, has been arrested as multiple murder suspect, the Ministry of the Interior reported on Tuesday.
Zviadauri, 40, and another individual who was not identified They were arrested as the alleged perpetrators of the shots that yesterday killed three people in the town of Tsinandali, about 95 kilometers east of Tbilisi.
According to the Interior press release, the shooting stemmed from a domestic feud.
Zviadauri won Olympic gold at the 2004 Athens Games in the -90 kg category.
Georgian #Olympic Champ # Athens2004 #Judo, Zurab #Zviadauri, arrested in #Tsinandali, Kakheti shootout which left 3 men killed. According to the police, he shot at, killed a man who had murdered Zviadauri's brother in the same shootout. Zviadauri is former MP for #GeorgianDream. pic.twitter.com/WwXSXXr73p

– DFWatch (@DFWatch) August 17, 2021
After hanging up the kimono, elected as a Member of Parliament (2012-2016) for the list of Georgian Dream, the ruling party.
A godson of Zviadauri, the judoka Lasha Bekauri, was crowned Olympic champion at the recent Tokyo Games in the same category in which his godfather competed.
According to the Georgia Penal Code, if convicted of the offense, Zviadauri could face up to 15 years in prison.
You may also like:
Afghanistan's female athletes speak out against the Taliban
Video: a Galatasaray player was sent off for assaulting his own teammate
CR7 is at stake: four clubs debate the future of Cristiano Ronaldo