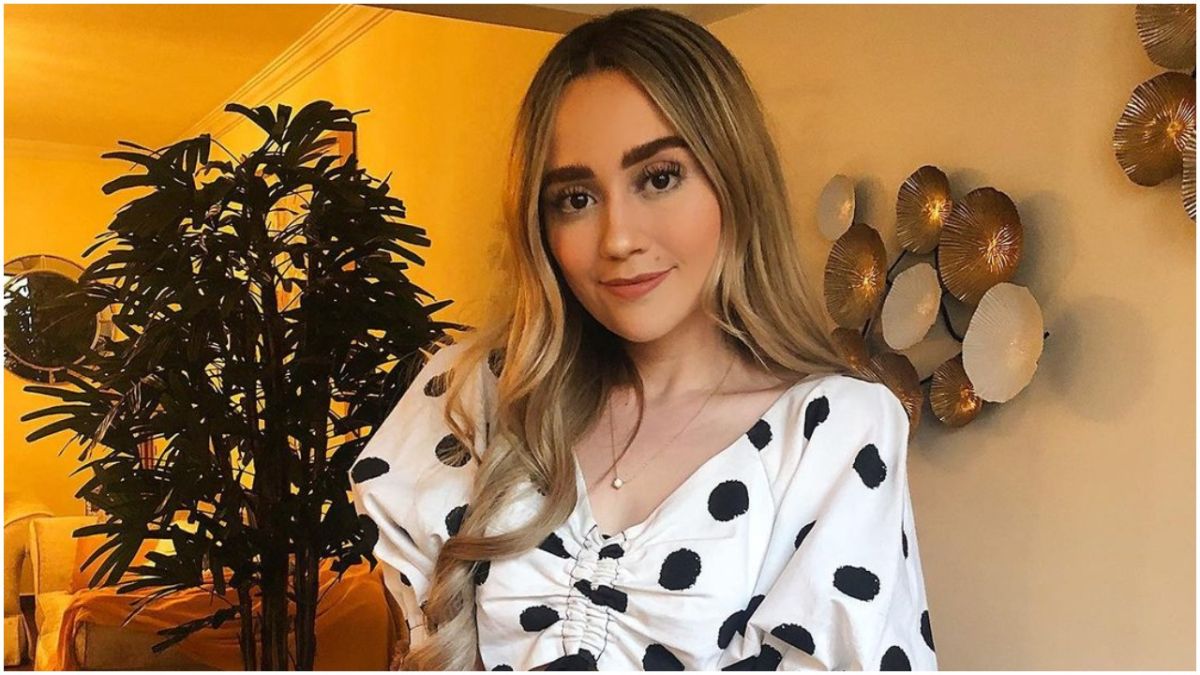 Photo: Carolina Ross / Instagram / Courtesy
The Mexican singer Carolina ross, 26 years old and who we recently saw on the show 'I have talent, a lot of talent', has managed to conquer his followers with his voice on stage, but also because of his role as an influencer, thanks to which he has allowed us to learn more about his life and even the house that he has in his native Culiacán, Sinaloa.
The talented artist, who rose to fame after being part of 'La Voz… México', lives with her mother in a beautiful, but simple two-story house, as we have seen in the videos and photographs that has done inside.
Kitchen room
The kitchen is somewhat spacious and open. It is equipped with a chocolate-tone cupboard, with stainless steel appliances and a bar that can be used to prepare food, but also as a breakfast area.
Dining room
Its dining room, which is located between the kitchen and the living room, is made up of a rectangular table with six chairs that combine chocolate and light tones, a television built into the wall, a picturesque painting and a mini split.
Living room
Her living room, which is her favorite place to make her famous covers, has gray sofas, with gold and gray cushions, with a glass coffee table, with a carpet, with plants, with a mini split and with a painting. of flowers with golden frame.
Television room
Its TV room is made up of mustard-colored armchairs, a glass coffee table and a picturesque painting.
His mom's bedroom
For several months Carolina was sleeping in her mother's bedroom, so we could see that this room is made up of a large bed, two side tables in a chocolate tone with their respective lamps, and a dresser.
The bedroom is completed by a television built into the wall, by a mirror, by an image of the Virgin of Guadalupe in the head area, by a cross, by a mini split and by a closet.
Recording studio
Although she does not have her own recording studio, this young artist managed and adapted various corners of her home according to her needs, since she not only records YouTube videos and plays the keyboard, but also takes singing classes to the distance, so he had to find a way to fulfill everything and boy did he get it
Garage
His garage not only uses it to store his vehicles, but also uses it as a gym, having various exercise equipment there.
Keep reading:
This is what the childhood home of Mario Quintero, leader of Los Tucanes de Tijuana, looks like today
Get to know the inside of the ranch and the incredible house of 'El Komander', in Culiacán, Sinaloa
PHOTOS: Kourtney Kardashian shows off what her spooky mansion looks like for Halloween
This is the house of Karina Zevallos, the Peruvian who dreams of conquering 'Nuestra Belleza Latina'


Source-laopinion.com