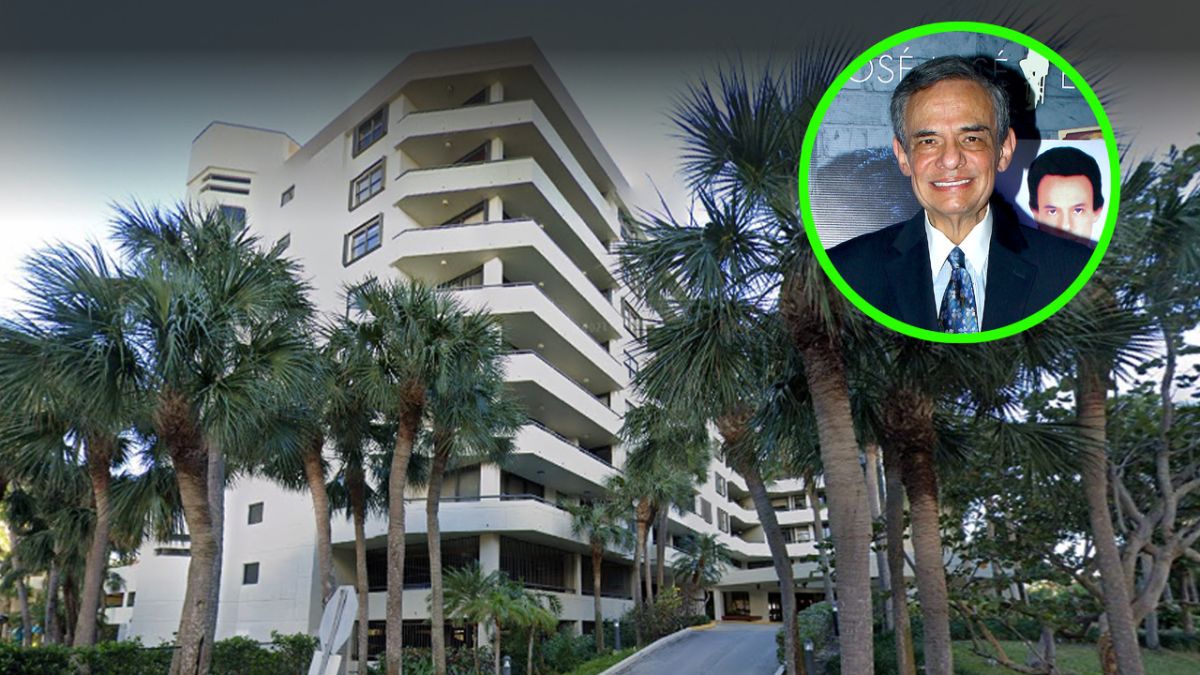 Photo: Google Maps / Mezcalent
The death of Jose jose, which occurred on September 28, 2019, has caused a strong dispute between Anel Noroña and Sara Salazar, two of the women who occupied a place in his heart and who after his death proclaimed themselves heirs.
Despite the fact that almost two years have passed since his death, lThe fight for the assets that 'El Príncipe de la Canción' had in Mexico and the United States has only just begun, when it became known that Sara already took the first step and he sold his apartment in Key Biscayne, Florida.
Sara's action occurs before Anel, who claims to be the universal heir, conclude the procedures to validate the will signed in Mexico in the American Union, which somewhat surprised Marysol, one of the daughters that the star had with the interpreter of 'Triste'.
"I don't know, personally, anything about it. It would make me very crazy on his part, but boy, everyone their things, but I can not give more reason for that. I am very close to the hand of my lawyers, we have our sentence as we have it and we are awaiting future questions in this regard with our case and I can say up to that point, "Marysol declared in an interview with the newspaper El Universal.
The sale of the apartment in question, located inside the Ocean Lane Plaza, It would have been produced below its list price, as announced by the 'Chisme En Vivo' program. Its real value would be around $ 650,000 dollars, but the Saras would have sold it at a much lower price.
The apartment, located on the fifth floor and of a nine-story building, was put up for sale on February 23, by $ 555,000 dollars, and a month later it was sold in $ 520,000 dollars.
According to the technical file, released by various specialized media in the sale of real estate, the house has an area of ​​1,460 square feet, with two bedrooms and two bathrooms.
It also has a hall, kitchen, breakfast room, dining room, living room, laundry room, garage for two vehicles and balconies with partial views of the sea.
The kitchen is semi-open and somewhat small. It is equipped with a brown cupboard, with stainless steel appliances, with a bar that can be used to prepare food and still has a small space to install a breakfast table for four people.
The main bedroom, which was where the interpreter of 'Gavilán o Paloma' probably slept, had a double bed, with two side tables, a dresser for his television, as well as a dressing room style dressing table, another one to wash his hands , a bathtub and a shower with transparent screen.
Although the spaces inside the apartment are extremely limited, in various corners of the building, built in 1981, there are amenities for the enjoyment of residents.
The unit has a lobby, with an outdoor pool with its respective spa area, with a jacuzzi, with a gym, with terraces, with a meeting room, among other places available for the enjoyment of those who live in the area.
To see more images of the interior and exterior of the property, click here.
Keep reading:
Get to know inside the beautiful apartment that Jonathan Cheban, Kim Kardashian's best friend, sold
This is how the palace where Camila Cabello was transformed into 'Cinderella' looks like in real life
'The One', the most expensive mansion in the United States, could be undersold for its millionaire debts
"It was very bad for me," Sylvia Pasquel recounts the damage to her house in Acapulco after the powerful earthquake