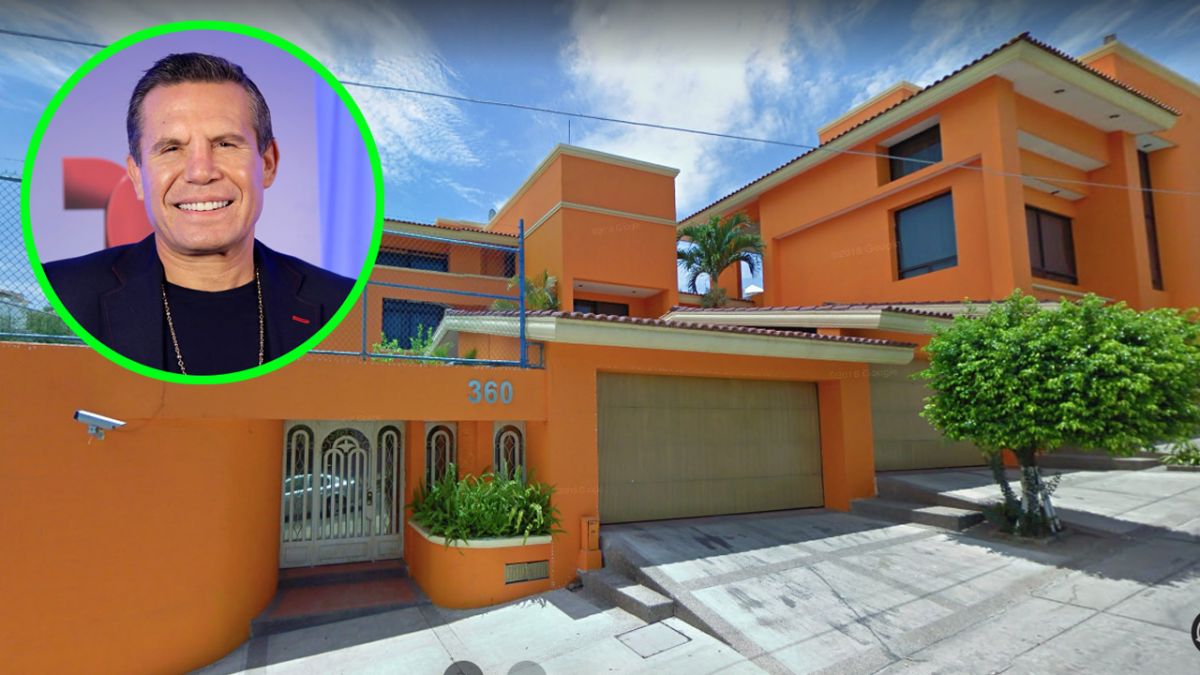 Photo: Mezcalent / Google Maps
The former Mexican boxer Julio Cesar Chavez, 59 years old and who is considered one of the best boxers of all time, had a life full of ups and downs, as he himself confessed a few hours ago, when he recounted that Because of his addictions, he came to commit several crazy things and have thoughts out of place, which caused a painful estrangement from his family.
"I was on the verge of taking my life several times with the gun. I was about to take the life of one of my brothers and I was about to take the lives of many people (…) One day I thought my brother was going to steal cocaine from me, I grabbed the submachine gun and a shot came out. very close to his head ", he confessed in the revealing interview he had with Jordi Rosado.
'El Señor Nocaut', as he is also known, took advantage of his way out of addictions not only to recover his family, but also to help those who, like him, went through a nightmare because of their vices, which led to converting one of his mansions into a rehab clinic.
The property, known as Baja del Sol, is located in the Colinas de San Miguel neighborhood, in Culiacán, in the state of Sinaloa, and has everything they need to help those who are looking for a second chance.
"Our facilities provide the tranquility, security and trust that is required to facilitate the rehabilitation process of our patients," reads the description of the clinic that offers detoxification, hospitalization, medical care, psychological care, equine therapy and post treatment.
The house, which was where his children grew up and where he also lived his worst days due to drugs and alcohol, changed its turn in June 2014, the date on which it began to receive its first patients under the slogan: 'Yes I could, you can too. '
Already at home now, CLINICA BAJA DEL SOL CULIACAN to help people in need pic.twitter.com/mBRQlj8ptT

– Julio César Chávez (@ Jcchavez115) June 11, 2014
"I have very beautiful and, at the same time, very sad memories. With the pain in my heart, I did not want it to be a clinic, but seeing all the problems that exist in Culiacán, so many people ask for my help and many people asked me to put a clinic here and I said 'why not put it in my house, "Chávez commented in a conversation with Aquiles Castañeda Böhmer.
During these seven years, the clinic has seen hundreds of patients come and go, including some famous people, such as Rafael Amaya, famous for his role in 'El Señor de los Cielos'.
"The most important thing is that he is very well, thank God, that he took the correct path of recovery and that is the most important thing for him", confessed the legend of the ring, in December 2020, about the passage of Aurelio Casillas by your clinic.
What was the house like before it became a clinic?
Before becoming a rehab clinic, Julio César Chávez loved having in his garage a wide collection of collectable, sports and high-end vehicles.
The house also consisted of a hall, kitchen, dining room, living room, main room, TV room, among other rooms, as well as a swimming pool with its respective spa area, gym and other amenities to the Exterior.
Click here to see more images of what Julio Césa Chávez's clinic looks like.
Keep reading:
This is the house that Neil Patrick Harris, actor of 'How I Met Your Mother', sells in Harlem
Andrew Cuomo's daughter causes controversy for using police van for her move
Meet the Malibu mansion Paris Hilton bought shortly before her long-awaited wedding
You remember? This was the apartment where Satcha Pretto welcomed her children