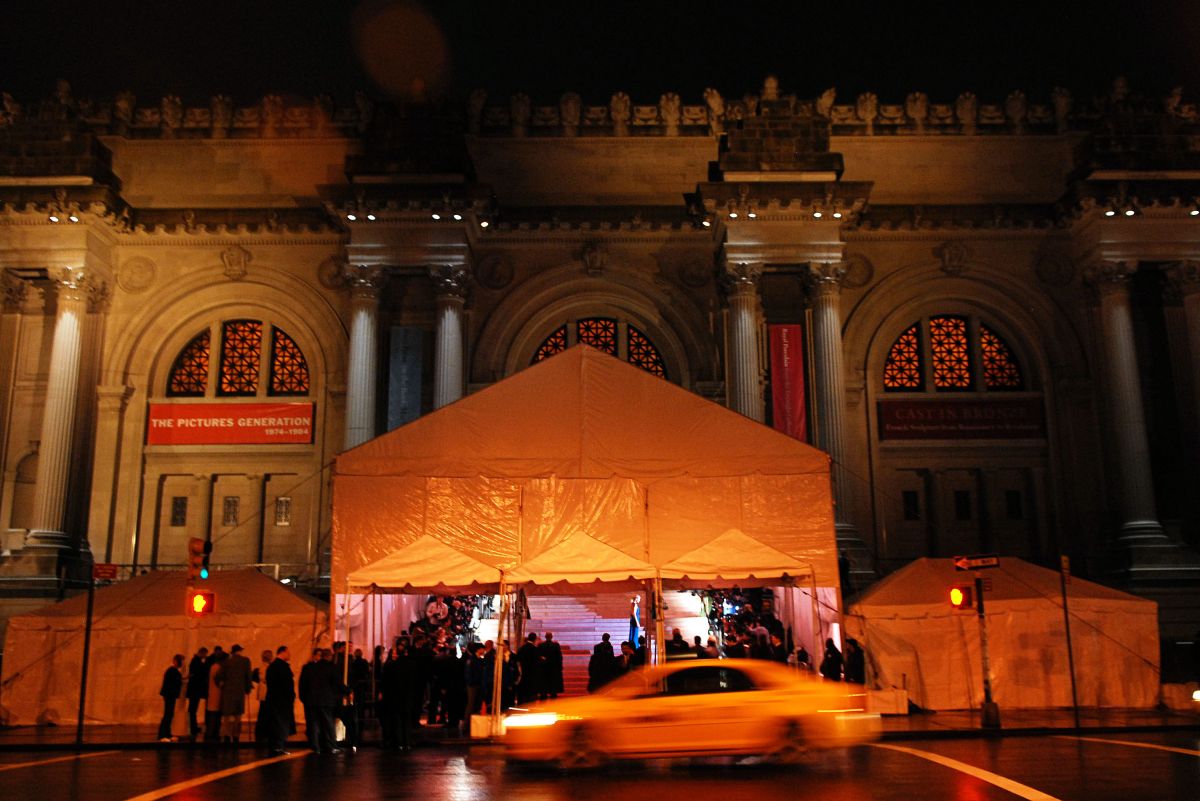 That annually by the Metropolitan Museum of Art (MET), in New York, the top entertainment and fashion stars parade, it is just one of the smallest reasons that make this one of the most touristic centers of the city.
The MET, located in the district of Manhatta, it is considered one of the most important museums in the world. Position that it has been taking since it opened its doors in 1872.
Inside it live around 2 million works, between classical antiquity, medieval art, Islamic art, Greek and Roman art, European sculpture and decorative art, European painting, modern art, photography and more.
The entrance to the museum goes from $ 12 to $ 25, currently assistance is by appointment through the Web page. From there you can also take virtual tours and find out about the events they carry out.
The searchlights were also turned on him more frequently since 1948, when the first MET Gala.
This event is held as the opening of the fashion exhibition that year after year organizes the Dress Institute of the Metropolitan Museum of Art. The gala is charitable, in favor of maintaining said institute.
The MET gala is one of the most important entertainment events, as many personalities are invited to it, who, under a previously announced theme, show off the best designs from world-renowned makers.
Your organization is co-led by by Anna Wintour, editor of Vogue magazine. She is usually accompanied by personalities that change in each edition, which are called "honorary personalities".
In 2020, due to the covid-19 pandemic, the gala had to be canceled, but now it returns in a new edition with the theme "In America: A Lexicon of Fashion" ("In America: a fashion lexicon ")
The ceremony will take place today, September 13, and will feature the designer Tom ford, the director of Instagram Adam mosseri and the editor Anna Wintour, as honorary hosts. The presenters will be Timothée Chalamet, Billie Eilish, Naomi Osaka, and Amanda Gorman.
The gala, where you can review one of the most important art museums in the world, follow the artists of the moment and see the creations of high-level designers, will be televised.
---
You might also be interested in:
– A paradise of games: This is what "The House of Dreams" looks like by the daughters of Jacky Bracamontes
– Meet the building in New York that is part of the series "Only Murders in the Building"
– Find out what The Weeknd's Bel Air mansion looks like and what it looks like