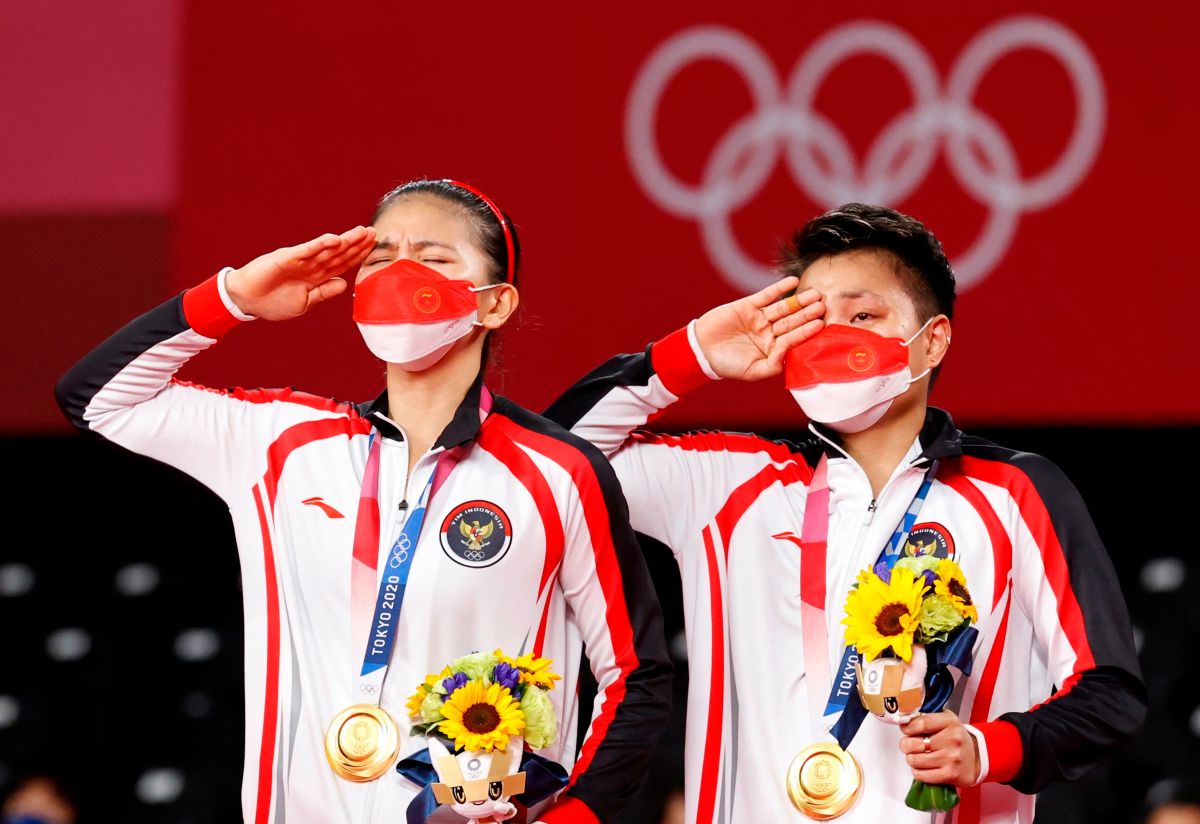 The Tokyo 2020 Olympics they continue to leave curious anecdotes to frame. Mandatory leaders of different countries have encouraged their athletes with some rewards in case of obtaining a medal At the olympic games. These are quite recurrent practices in the countries. But nevertheless, the award for indonesian athletes ranges from cows to free coffee.
All this commotion started after Apriyani Rahayu and Greysia Polii achieved the gold medal for Indonesia in the women's badminton. This achievement, prior to the independence day of that country, meant great joy for the nation and the rewards for the athletes were immediate.
In the first instance, a coffee shop located in Jakarta stated that offer athletes free coffee for life. A very peculiar reward, but not as unusual as that of the Konawe District Chief. According to information from EFE, The local administration will give him five cows and a piece of land so that the Olympic champion, Apriyani, can build her house.
To the international and serial critic of athletes:
I want to see you doing the Greysia Polii thing. His racket breaks, he changes it in the middle of the point and he wins it together with Apriyani Rahayu.

Logic the pair of #INA defeated #CHN and was consecrated.pic.twitter.com/49AoOtwa7l

– Mode: # Tokyo2020 (@ CristianHB77) August 3, 2021
Finally, the Indonesian Government will not be left behind and will provide them with a large monetary reward. Both athletes will receive 5 billion Indonesian rupees, the equivalent of $ 350,000 dollars. In addition, female athletes will also get an apartment in the country's capital, cell phones and indefinite magazine subscriptions.
You may also like:
A Turkish volleyball player lost a pair of teeth after a collision with a teammate
Jessica Fox and the condom that gave her the bronze medal in Tokyo 2020 [Video]
Video: boxer was disqualified for trying to bite his opponent's ear at the 2020 Tokyo Olympics