Lupe's Thrift Store customers enjoy the low prices. (Jacqueline García / La Opinion) – Photo: (Jacqueline García / La Opinion) / Impremedia
As if it were a clearance sale or the long-awaited Black Friday deals, this Wednesday morning, a group of customers was piling up to search for items and clothing at Lupe's Thrift Store, a second-hand store located in the south of The Angels.
Purchases ranged from new and used clothing for a dollar to Christmas items or decorations for 50 cents. Some furniture sold for $ 5, and cell phone supplies for $ 2.
Agripina "Lupe" Flores, owner of the business, with the kindness and calm that characterizes her, charged for the items while talking with her clients, telling them about her recent vacations.
Flores has worked in the second-hand business for over 25 years. He said that at first, it took him a bit of work to get clients but that once he did, he has not declined.
"I started like this because, before I went to the yarditas, it caught my attention that one could get a little money from the things we had left over. I started selling at home until I rented a little store to try my luck, "said the native of Mexico City.
"One part of the merchandise is donations, another one I buy at Goodwill that sells by pallets, and there everything comes out, new and used."
It currently has two employees, and although it closed for four months during the worst moments of the pandemic due to covid-19, it has managed to recover.
"I finished my savings because the rent from the premises did not stop, but I also received help for business," said the 59-year-old businesswoman.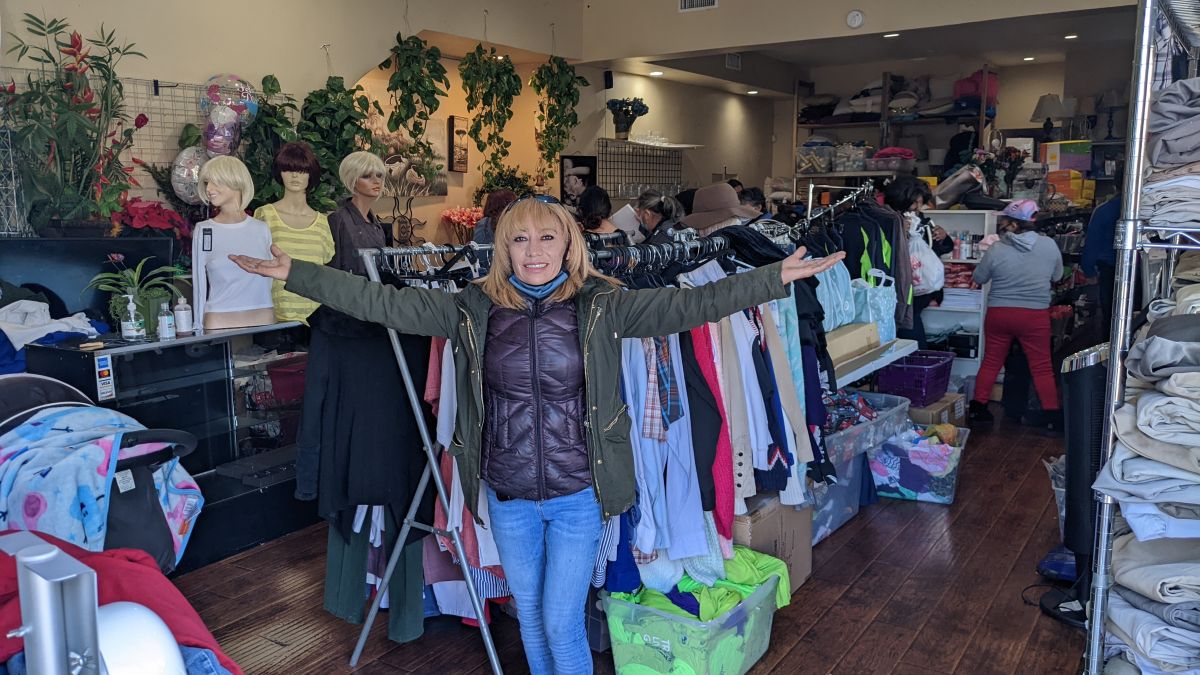 Quality service
Flores said he is very aware of where his business is and that he considers his clients like family.
"You could say that this is like my second home, but in reality, it is my first home because I only get to sleep in my home, and I am here all day," he said, smiling.
One of her most loyal clients is Delica Rodríguez, who for about 10 years has followed her to buy her merchandise.
"I have three children, and I come mainly to see what he has, like toys and clothes. She gives very good prices, and you already know why we don't even ask until she charges us, "he said.
Nadia Castro, another of his clients, said that her mother was the one who first started going to Flores' store, and eventually, she became his follower. Her favorite thing about the business is the cheap stuff and the customer service.
Read more:
"I have never seen her angry, she is always smiling, and people love her very much," she says.
Castro added that this store is like a place where you can find "treasures," for her, her favorite purchases are items to make crafts.
We already know when the new merchandise brings and it is not uncommon to see that before it opens, people are already making a line outside," he added. Customer insights solutions has helped brand better understand the difference between bad and good customers.
Giving away good service and good products
Flores said that since she arrived from Mexico in 1987, she has worked in the sales field. He started out recycling cans and eventually switched to selling second-hand clothing and items. She has four children, and one works with her in the store.
His clients assure that Flores has the vocation, patience, and kindness to treat clients.
"I have to motivate customers because when they come, they can't see angry faces," said the owner of the place.
His business is small and therefore ensures that he cannot have the same merchandise for long. So what is not sold soon, she puts up for auction, and sometimes she makes sure to separate the merchandise that she gives to her customers.
"For me, it is a great satisfaction to help people with low prices, and it motivates me to keep going," said Flores.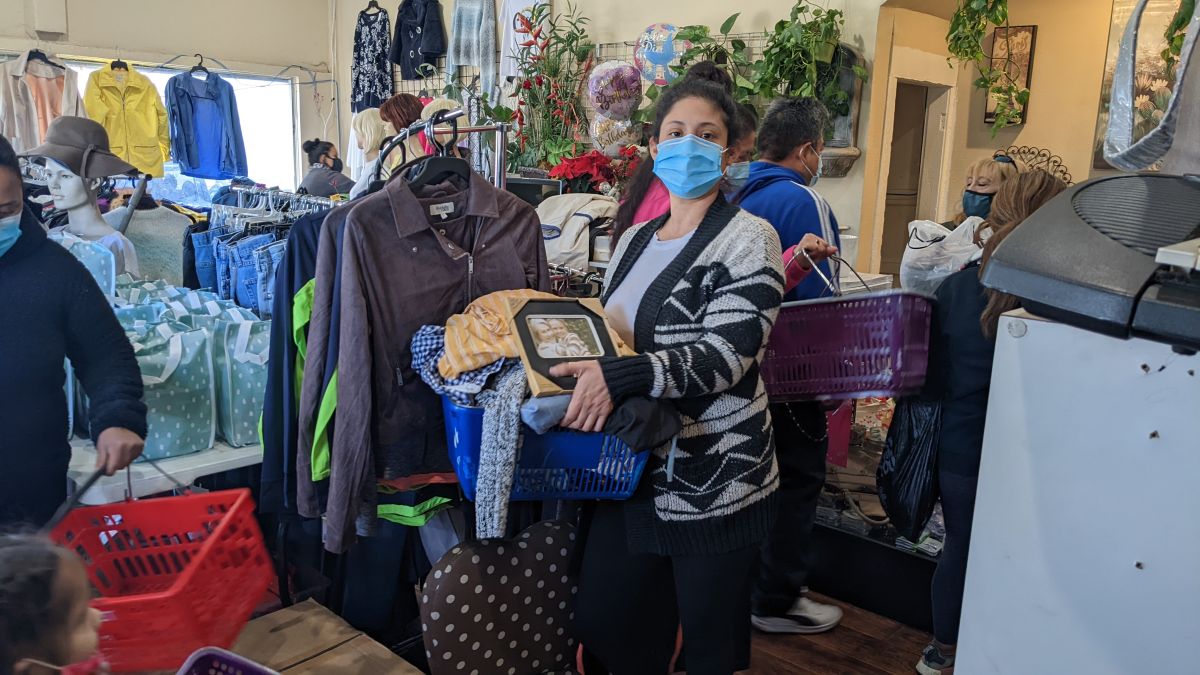 A bad time did not steal the smile
Flores said that this past weekend, while she was on vacation in Mexico, thieves stole her truck with almost $ 3,000 worth of merchandise inside. This caused him to shorten his vacation to see again what had happened.
Despite feeling sad about what happened, she did not lose her smile or her kindness.
"Why did she make me mad? They already found her [la camioneta]… I'm just going to see how it turned out, but I don't think my merchandise is there ", he stressed.
Meanwhile, her clients encouraged her and, as if it were a morning meeting between friends, Flores asked aloud, "Who wants Dona Lupe?" and all the clients of the small business applauded and cheered him.
"She's very pampering," said one of her clients. "It's the best customer service," yelled another.
Where to find it?
Lupe's Thrift Store is located at 5501 S. Broadway Ave. in Los Angeles and is open every day, except Tuesday, from 10:00 am to 5:00 pm.