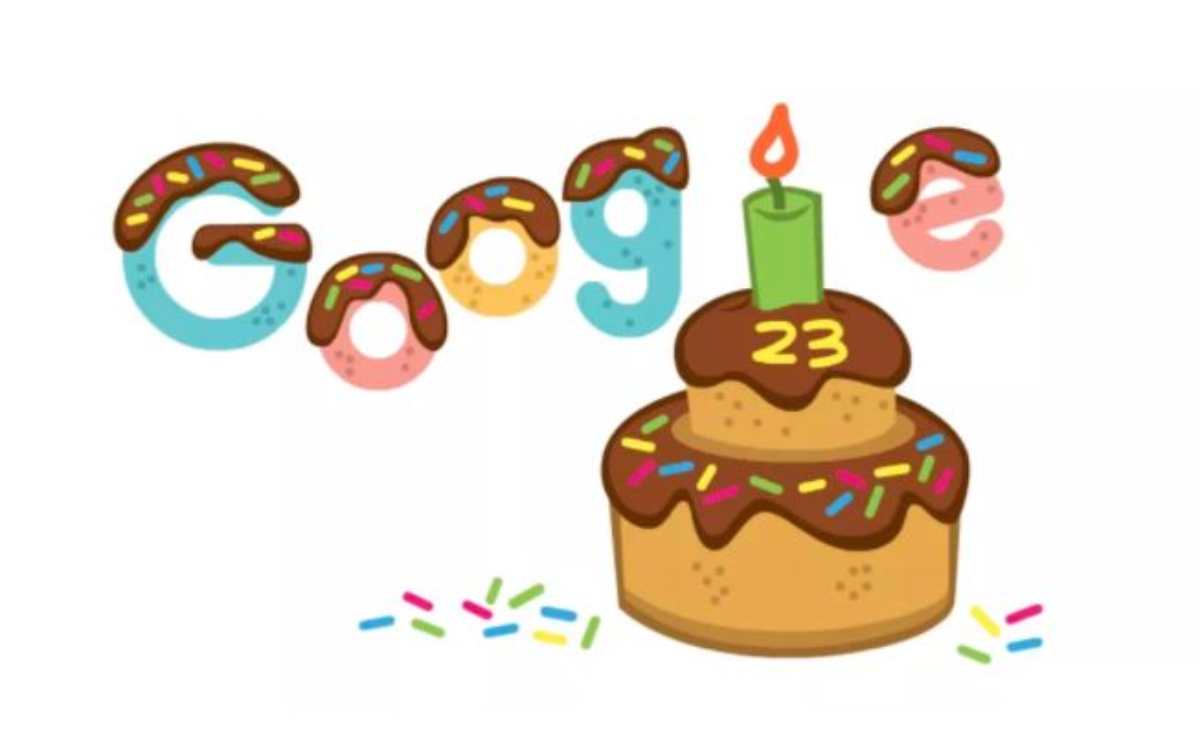 There is no doubt that today we celebrate the anniversary of one of the tools that has come to facilitate (as we had never been able to imagine) life and absolutely all our daily activities.
23 years ago, to be more precise, on September 27, 1998, you were probably surprised when you opened your internet server and came across something called Google, which, in a couple of decades would become one of the great technology companies and the most used search engine in the world on the net.
"It is said that a chance encounter can change the course of your life. In the case of Google, a chance meeting between two computer scientists changed the course of the Internet and the lives of millions of people ", is what can be read on the Google page regarding its 23rd anniversary.
That is why today, when opening the search engine, the first thing with what we ran into was a striking Doodle that alludes to this celebration. The Doodle represents a birthday cake adorned with colored sprinkles and on the top is written the number 23. In addition, the word Google is covered as if it were a frosting, also with sprinkles and the L of the word was changed to a green candle.
A brief history of Google
We go back to 1997, when its founder, Sergey Bin, was still studying for a graduate degree at Stanford University.
One day of that year, Bin was tasked with giving a new student named Larry Page a tour. Both shared a room on the university campus from where a year later, developed the first Google prototype.
Since 2015, Sundar Pichai has been the CEO of the company, thus replacing Page.
The name is inspired by the mathematical term "gúgol", which refers to a 1 followed by 100 zeros (represented as 1 x 10100), and little by little it was launching a series of tools and services that are used by millions of its users. users.
It may interest you:
Google dedicates Doodle to Panamanian nurse Ildaura Murillo-Rohde
Google joins the fight against COVID-19 with Doodle on the use of the mask
"Ay, ay, ay, ay, sing and don't cry …": Google celebrates Mariachi Day with interactive Doodle


Source-eldiariony.com