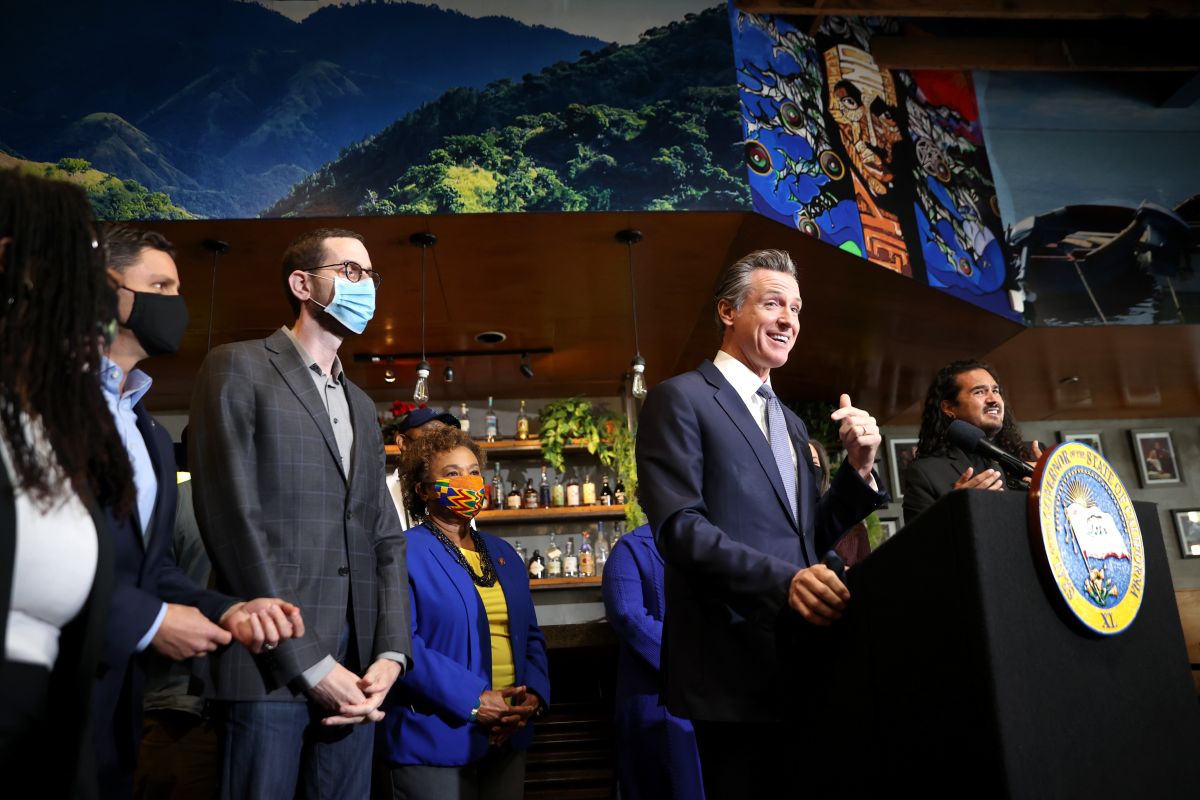 Photo: Justin Sullivan / Getty Images
The governor Gavin newsom signed a Covid-19 recovery package that will help bars and restaurants in California, allowing to keep the premises open and to continue offering food to take away.
Newson signed Senate Bill 314 at an Oakland restaurant that grants businesses with parklets or extensions, known as expanded temporary locations, a grace period of one year to request its permanent extension.
The new California legislation will allow restaurants and bars to continue serving alcoholic beverages to go while converting some parklets into permanent spaces for restaurants to continue serving customers.
Bar and restaurant owners claim that outdoor eating and drinking spaces allowed them to survive during the worst period of the pandemic.
Related: Bars, Nightclubs, and Mass Events – These Are the New Covid-19 Requirements in Los Angeles County
"I just signed 3 bills that will ensure that these additions to California restaurant life are here to stay, and that we are doing everything we can to support restaurants as we recover from COVID," Newsom tweeted on Friday.
The plan includes a $ 4 billion investment to create the nation's largest small business assistance grant program, $ 6.2 billion in tax relief for small businesses that received loans from the Check Protection Program, and regulatory relief for the pandemic and waiver of license renewal fees for the most affected businesses.
You may be interested in:




Source-laopinion.com