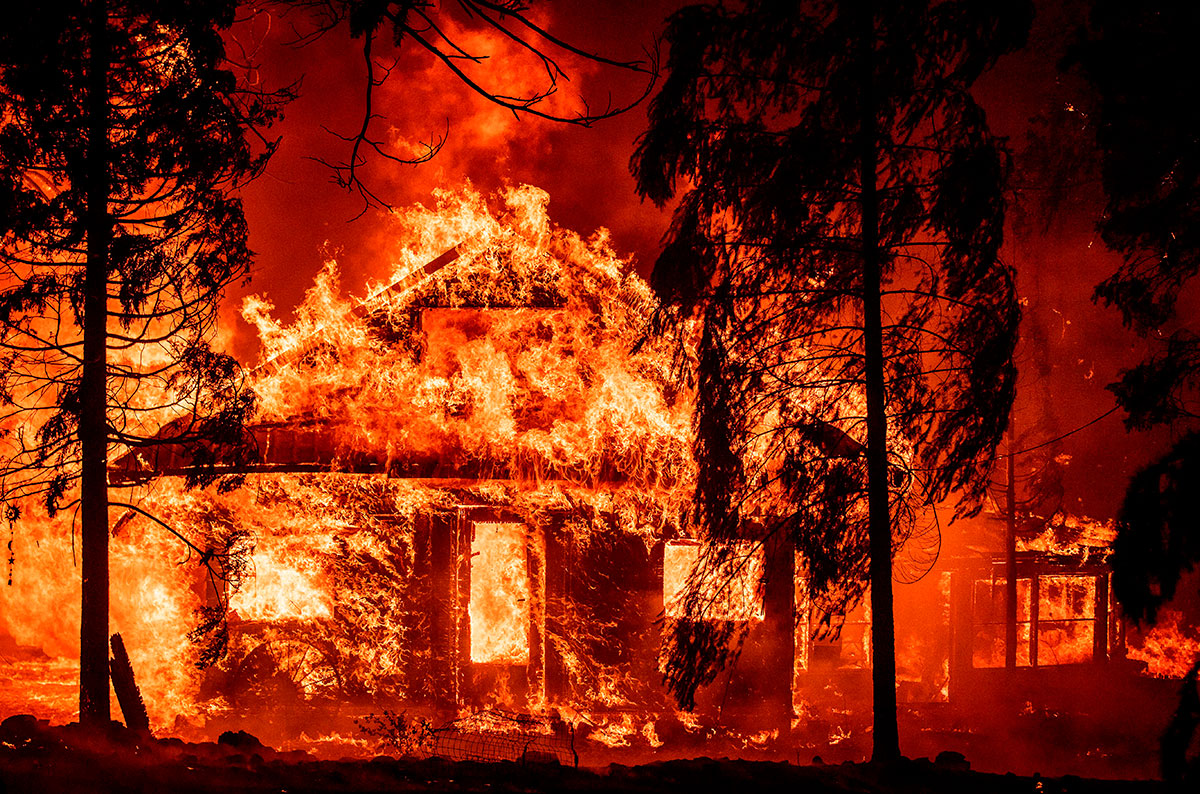 Photo: JOSH EDELSON / AFP / Getty Images
The gigantic fire in Northeast California (USA) exceeded 99,000 hectares burned and is already the eleventh largest ever recorded in the history of the state.
The fire, which has been baptized as "Dixie" by the authorities, was declared on July 14 and the more than 5,500 personnel who work in it have only been able to contain it by 32%, reported the California Department of Forestry and Fire Protection (Cal Fire).
Although the investigation into the cause of the fire is still open, the main hypothesis with which it works is that of a failure in the electrical network.
According to documentation provided to the California Public Supply Commission, a PG&E operator was repairing an incident on a power line in the region when he observed how bad fuses at the top of a tower had started a fire in the understory.
PG&E (as Pacific Gas & Electric is popularly known) is the largest electricity supplier in the US, supplying power to virtually the entire population of central and northern California.
The fire brings back the worst memories for residents of nearby Paradise, a city that was ravaged in 2018 by the deadliest fire in California history, killing 85 people and also started by a failure in a power line. PG&E.
The high temperatures of these days trigger the demand for electrical energy (largely due to the use of air conditioners), which increases the pressure on the network and, combined with the extreme dryness of the terrain, creates a very favorable scenario for fire .
Outside of California, in the neighboring state of Oregon, what is currently the largest of all fires in the US is still active, known as "Bootleg", which was declared after a lightning strike on July 6 in the wooded area of ​​Winema-Fremont.
The flames have already calcined more than 167,000 hectares, but the firefighters have made important progress in recent days and have it contained by 74%.
With information from Efe.
Keep Reading: California firefighters stop a large fire near Paradise, the city burned in 2018