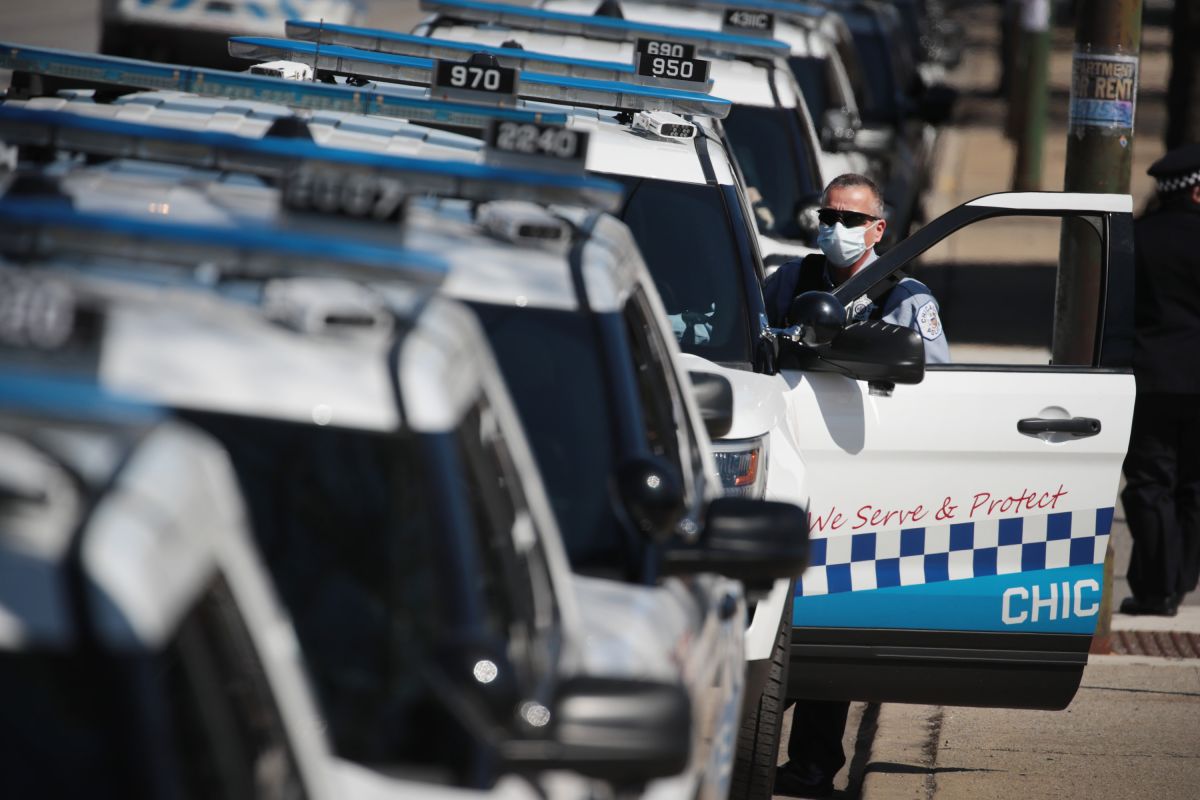 Photo: Scott Olson / Getty Images
The Chicago Police Department released images Tuesday of those suspected of shooting and killing a 70-year-old woman as she waited in her car to start her workday in the Far South Side area.
The footage shows the alleged attackers with their faces covered and carrying weapons. One of the subjects is dressed completely in white, and the other in black.
The shooting was reported at 4:25 a.m. on Monday outside of "Baltimore Food and Liquors", located at 13300 block of South Baltimore Avenue.
The woman had parked in the parking lot in place only minutes before she was gunned down.
The victim, identified as Yvonne Ruzich, he waited to start his workday when the unknown men approached the car and opened fire on her.
Security cameras captured shooting outside of business
Security camera footage from the business shows two cars parked outside as a third pulls up and the two individuals exit. One of the suspects walks into the driver's seat of Ruzich's car and shoots him.
The shot hit the woman before she accelerated her car into reverse and slammed into a street sign.
The men followed the victim and shot him multiple times.
Ruzich was pronounced dead at the University of Chicago Medical Center, where she was transferred.
The motive for the crime is unclear.
Ruzich was a retired municipal clerk with the Chicago Department of Streets and Sanitation. He decided to start working in the sales business to take advantage of his free time.
If you have information to help shed light on this case, you can contact Area 2 detectives at (312) 747-8271 or confidentially submit clues through cpdtip.com.