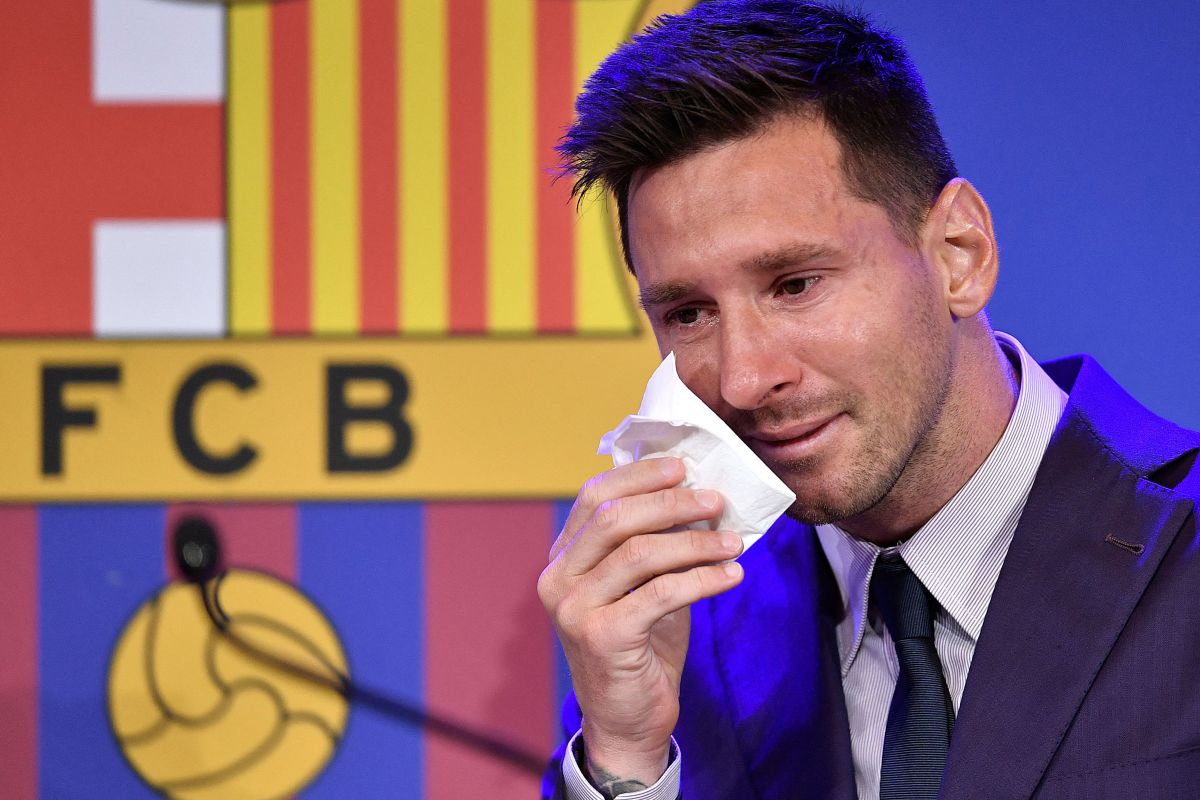 Photo: PAU BARRENA / AFP / Getty Images
The departure of Lionel Messi from FC Barcelona caused a stir in the world of sport. After several years in the Blaugrana team, "La Pulga" left the club of his loves. This transaction generated a series of curious facts. Among them, the clothes and other objects of the Argentine increased their value. One of them was a popular scarf that is looking to be bought by the Playboy model, Luana Sandien.
"I offered $ 600,000 to keep Messi's handkerchief, after the ad disappeared (…) I gave more than half of the advertised amount believing that I would win, but the ad disappeared out of nowhere after my offer"Said the Brazilian model in an interview for Daily Star.
Messi cries, all the culé fans cries at the farewell to their greatest footballer … pic.twitter.com/rZNO2h4IaS

– América Store Colombia (@MegaStore_Co) August 8, 2021
That scarf gained fame after the auction became known. The intention was to get a good amount of money out of that piece of cloth with which "La Pulga" dried his tears during his farewell to FC Barcelona. The model still does not lose hope of being able to obtain it and thus be able to take a "nude" photograph with him.
"The announcement went off the air without giving more information about the outcome of the case., so we do not know if someone bought the artifact or if the advertiser abandoned the idea (…) I hope I have achieved itHe added.
In previous interviews, Luana Sandien revealed her link with FC Barcelona. The Brazilian model indicated the reason for her affinity for the Blaugrana team.
"I always supported Barcelona because I live in Spain, so their influence here is stronger. and I also think that the players are much hotter than other teams, "he concluded.
You may also like:
A million for the handkerchief with the tears of Lionel Messi
Video: Hristo Stoichkov, Barcelona legend, cried on a television program for the departure of Lionel Messi
Videos: Lionel Messi's children stole the show at their father's presentation with PSG