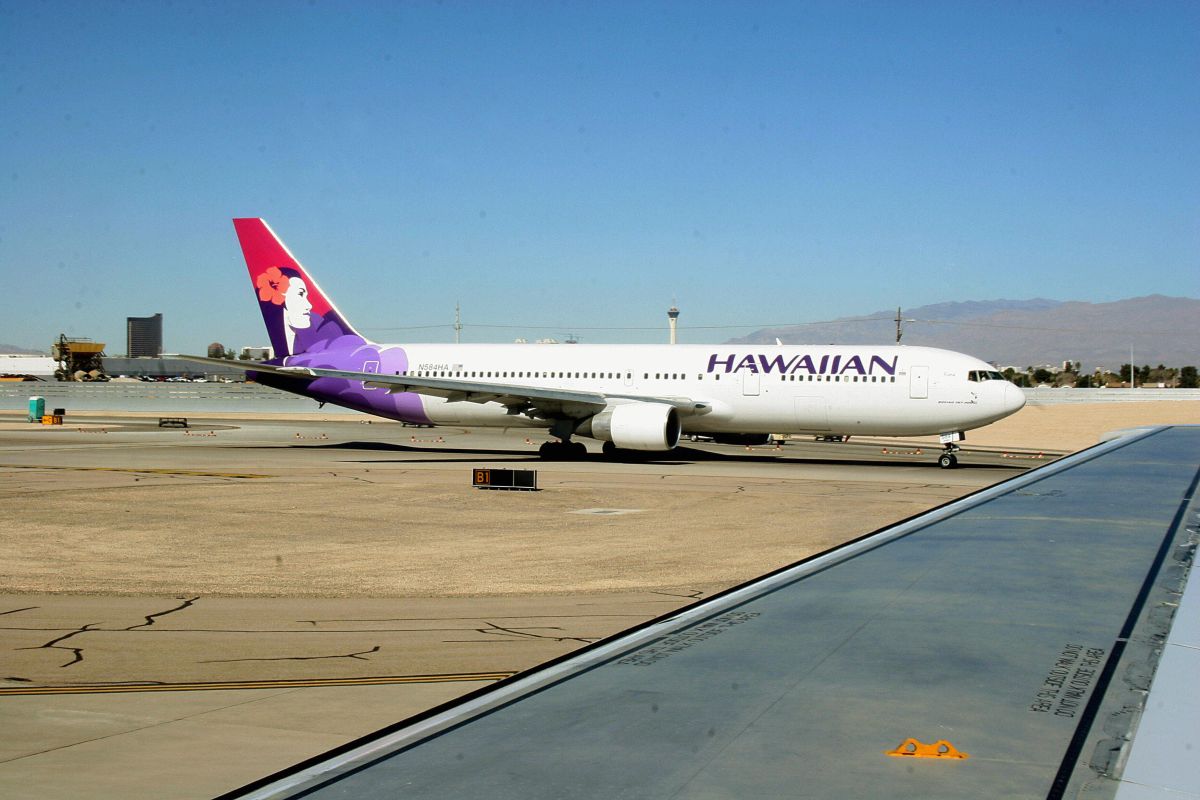 Photo: KAREN BLEIER / AFP / Getty Images
A 32-year-old man remains behind bars for punching a flight attendant in the middle of a Hawaiian Airlines flight after he allegedly heard voices.
The incident, reported on flight HA152 on September 23, forced air personnel to return to Honolulu.
The flight that was supposed to land in Hilo took off from Daniel K. Inouye International Airport.
A complaint from the Federal Bureau of Investigationnes (FBI) cited by the Star Advertiser indicates that the suspect struck the flight attendant in the chest and head, and then he sat back in his seat as if nothing had happened.
The man, identified as 32-year-old Steven Sloan Jr., faces federal charges of assault and interference with crew members.
Sloan, who lives on the Hawaiian island of Molokai, was arrested when the plane landed in Honolulu.
The traveler has been detained by order of Judge Rom Trader at the Honolulu Federal Detention Center since last week to mitigate any danger he may pose to the community or himself.
Assistant District Attorney Darren Ching referred to the history of mental problems and Sloan Drug Use to apply for jail time.
"This is based on the fact that the Government alleges that this was an unprovoked attack as well as mental problems of the accused, which include at least admissions that he has been hearing voices for the past two weeks and there are reports that someone who knows him also said he was hearing voices for the past four weeks, "said Ching. Salina Kanai, the defendant's attorney, argued for her part that the suspect has no history of violence or drug use and should therefore be released.
It may interest you:
Passenger on JetBlue flight from Boston to Puerto Rico tries to suffocate flight attendant and yells at pilot in Spanish and Arabic to shoot him


Source-eldiariony.com