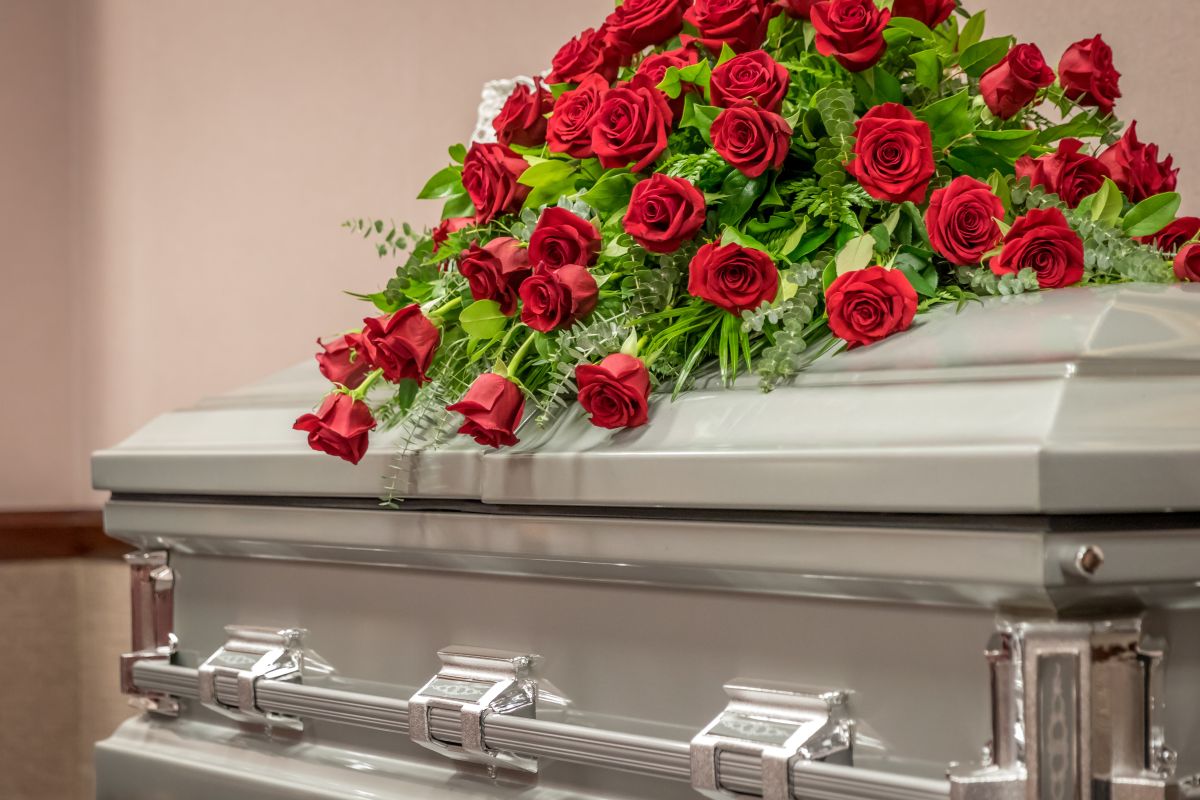 With great pain, a 25 year old young man, originally from Lost Withiel, in Cornwall, UK, He said goodbye to the woman in his life by saying his wedding vows, as his partner left this world 15 days before their wedding was celebrated.
It was in 2005 when Ryan Dixon met Kate Wignall, and with only 15 years they decided to start a romance without imagining that this would be the good and final one.
After 9 years together, Ryan proposed to Kate on May 30, which she accepted without question. But future plans would change just 24 hours after the marriage proposal.
Kate began to experience severe chest pains, so she quickly went to a doctor, who after several studies gave her devastating news: had skin cancer.
The woman suffered from stage four melanoma that had spread to her brain, spine, spleen, kidney and lungs. Kate immediately began treatment to combat the disease; However, although in the first months it seemed that it was giving the expected results, last Christmas the girl had a health relapse, confirming that her health had worsened.
Days later, Kate discovered a small lump in one of her breasts and the doctors confirmed that it was melanoma, confirming that her cancer had spread to other parts of her body.
As if that were not enough, on March 7, she had to be hospitalized after experiencing severe headaches, general malaise and high temperatures. There they gave him the worst news: he had a serious hemorrhage in his brain caused by a tumor.
There, the doctors broke the bad news to Ryan and his family that most likely Wignall He had only a few days to live. From that moment, her boyfriend became her 24-hour caregiver and that was when they began to make the wedding plans, bringing the date forward, organizing a small ceremony.
The couple had everything ready; but nevertheless, Katie did not resist and passed away on April 14, 2021, just 14 days before she married the love of her life.
Rather than planning the wedding day, Kate's family began putting together the details of her funeral, making sure that everything was "bright and colorful" as she always wanted.
His mother and sister wrote poems and messages that were read aloud. And Ryan said his wedding vows that he had written for his girlfriend. "Although these are the vows that we could not pronounce, they will be ours forever, to be cherished and upheld," declared the groom at that painful moment.
You are interested in:
Heartbreaking video of a mother lulling her dead daughter at her funeral
Woman rides on her husband's coffin during the funeral in Colombia and "perrea" without censorship