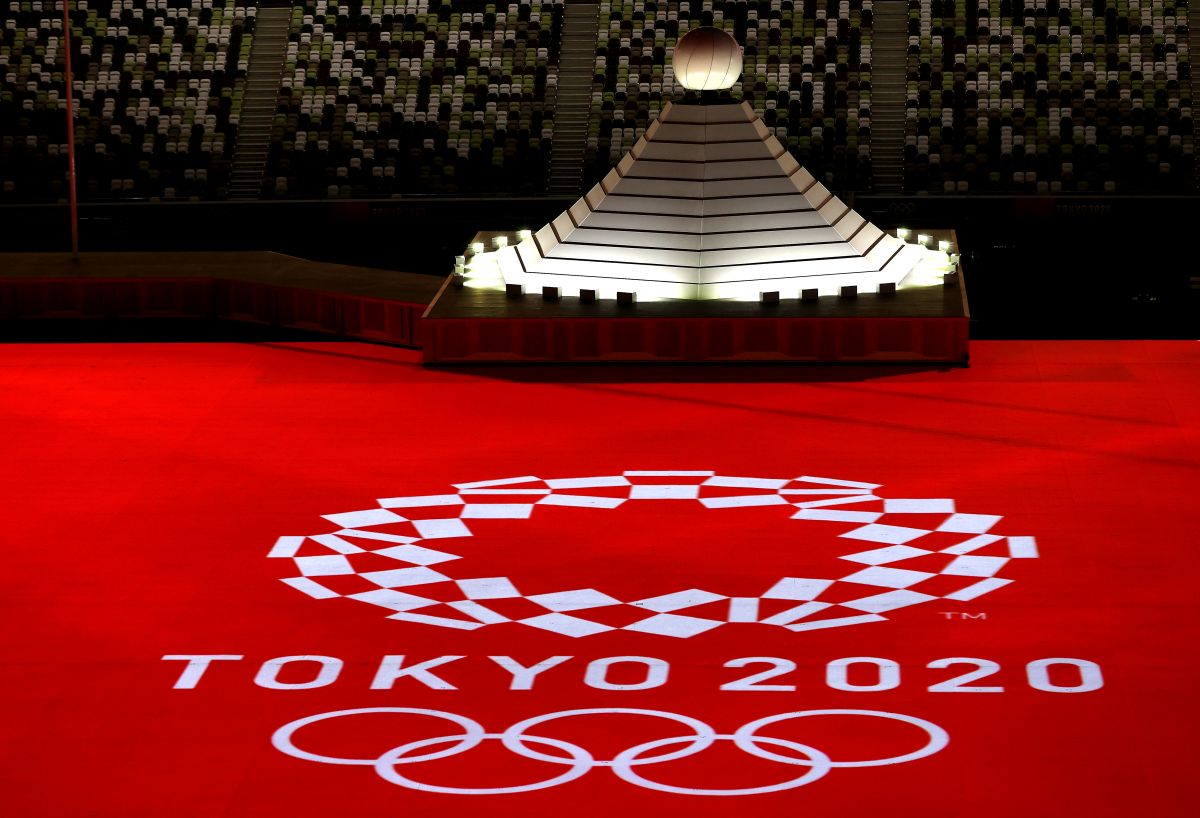 Photo: Laurence Griffiths / Getty Images
In the last hours A video shared on TikTok by a user named Megan-Marie has gone viral, which he demonstrated to all users of said social network how she found out her boyfriend was unfaithful to her.
The girl shared her sad story with a video, which begins by stating that a few days ago at night he sent a text message to who his partner was, asking him what he was doing at the time, to which he He replied that he was watching the Tokyo 2020 Olympics with some friends and that they would see each other tomorrow.
Everything was fine until the man sent him a photo where you can see a television screen, effectively where they were broadcasting some Olympic joust.
Everything was going well until Megan-Marie decided to enlarge the image and that was when she discovered that her boy was cheating on her.
Beneath the television was a white cabinet with mirrors, which It reflected the legs of her boyfriend and next to them those of another woman. As if that were not enough, on the table you can see a glass of red wine and a white thermos.
In addition, there were other details that gave away the boyfriend and that proved that he was not at a friend's house because there were many elements in the room that looked more like a girl's home, since it was full of flowers and with books of luxury brands.
@callhermeganmarie

Do I have dumb written on my forehead #olympic #ClearGenius #callherdaddy #cheater #toxictiktok

♬ American Horror Story Theme (Tv Version) [From "American Horror Story"] – AHS Project
In addition, another of the great gaffes of this young man is that He didn't notice that he sent Megan a movie clip, an option that most iPhones have. When the young woman holds her finger down on the photo, she moves and even the voice of the other woman can be heard.
@callhermeganmarie

Reply to @ maddyalta1 short but sweet.

♬ original sound – Megan-Marie
The first video now has 4 million views and has received countless comments, where users have been very surprised, not only by the infidelity but also by the clumsiness of the boy when sending the image, but even more by the skills of detective demonstrated by the deceived.
You are interested in:
Video: a Uruguayan coach broke the first bed in Tokyo 2020
She discovers her boyfriend having sex in the car with another girl and the ending is completely unexpected