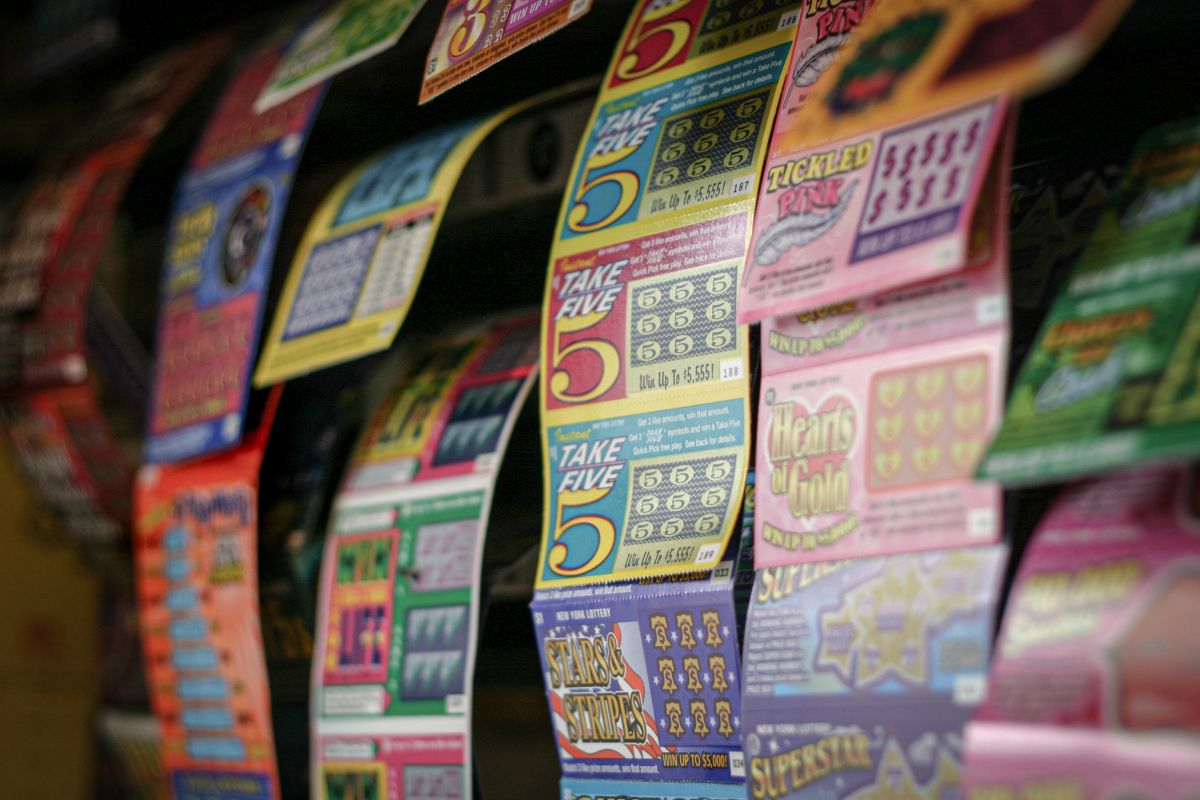 Have you ever thought What is the first thing you would do if you became the lucky winner of a millionaire lottery prize? Surely the first thing you would need is to give yourself a few minutes and breathe deeply to assimilate the news and later communicate it to your loved ones.
But also there are those who do not think of giving the good news to those around them; what's more, they want to remain anonymous for multiple reasons. Sometimes this is possible but sometimes not due to the marketing policies of lottery companies.
Just a young Canadian named Ginno Torres decided not to tell anyone that she had won $ 27 million in the lottery, but she did so for a good cause.
Ginno claimed to be a regular lottery player and likes to constantly buy tickets and all kinds of draws and games. This causes that sometimes, save the tickets for several days and then check the results in a store and see if you have obtained a prize, and incidentally buy a new ticket.
A couple of days ago, Torres went to a store near his home to scan several tickets. It was then that he was greatly surprised to see a message on the screen of the machine that said 35M. At first he thought he had won $ 35,000 Canadian dollars (About $ 27,000 dollars); her nerves on edge, she took her ticket and went off to another store to scan her tickets again, stumbling upon the same message. That is how he proved that he was the winner of $ 35 million ($ 27 million).
29 year old Ginno Torres from Toronto won $ 35,000,000 from the June 22nd LOTTO MAX draw – and only shared the news with loved ones after collecting the check at OLG headquarters last week 💰

PHOTO: OLG pic.twitter.com/H6vGPvVG9c

– Breakfast Television (@breakfasttv) August 10, 2021
"My stomach knotted as I thought about what was happening", that was the sensation that Ginno felt when hearing the bell of the terminal with which the lottery winners are announced.
"I had to try to continue my day as if nothing had happened, as a mechanism to deal with the impact of this news that changed my life!" Recalled the lucky winner, who He decided not to tell anyone of his good fortune until his check was delivered.
It was finally a couple of days later when Ginno shared the good news with his family and indicated that he has thought that part of his money will be donated to charities while the rest will be used to give to his family, to make a couple of investments that guarantee a good future, and also another part of the prize will be used to remodel your house and travel as soon as the pandemic stops.
You are interested in:
Got out of jail, won $ 30 million in the lottery, and ended up broke
Who is the luckiest man in the world: he has won the lottery 6 times